Yesterday at 8:30 AM, the AiG staff gathered at the entrance to the new Koi pond and garden on the Creation Museum grounds—a foggy morning. AiG staff member Cecil Eggert dedicated the gardens to the glory of God. Here are some photographs:
---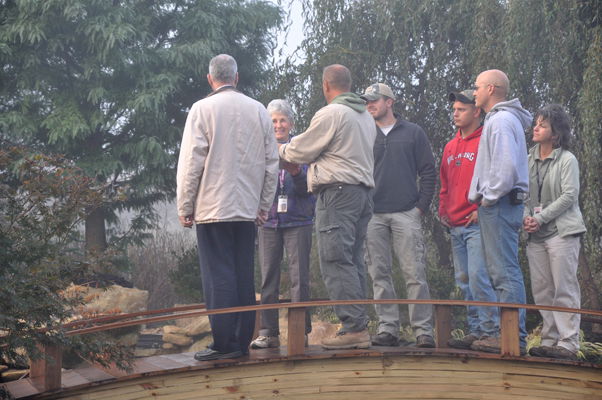 ---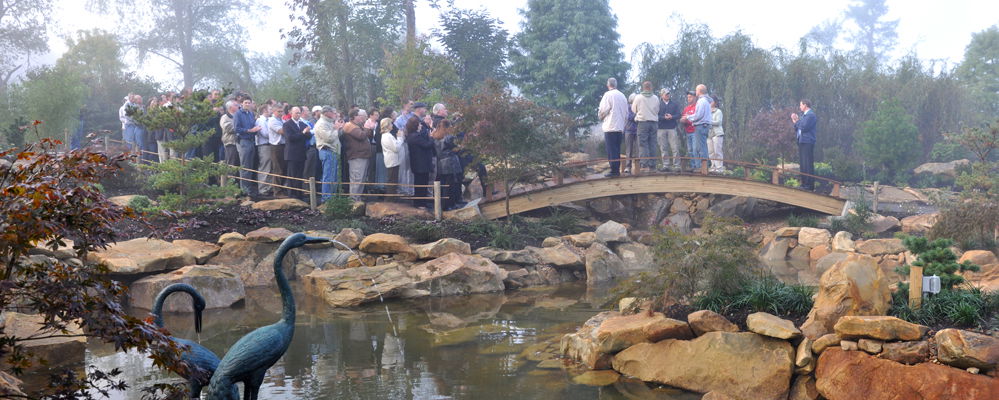 ---

---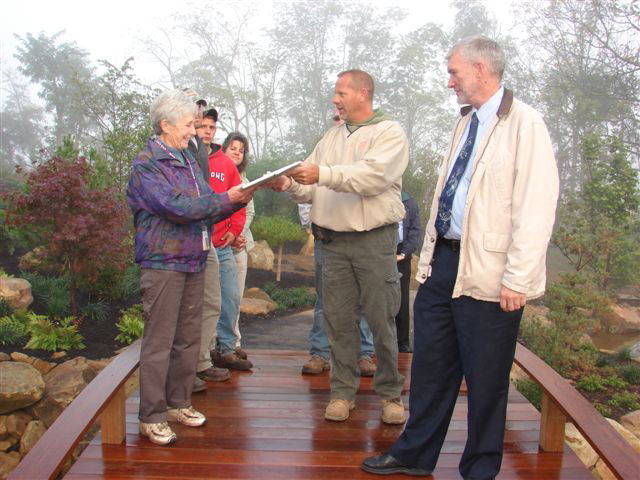 Thanks goes to Tim Schmitt and his landscaping team for all the hard work they have put into making these gardens such a beautiful addition to our entire botanical garden for museum guests to experience. Here is a photograph of the team:
The koi seem to be coping well in their new home: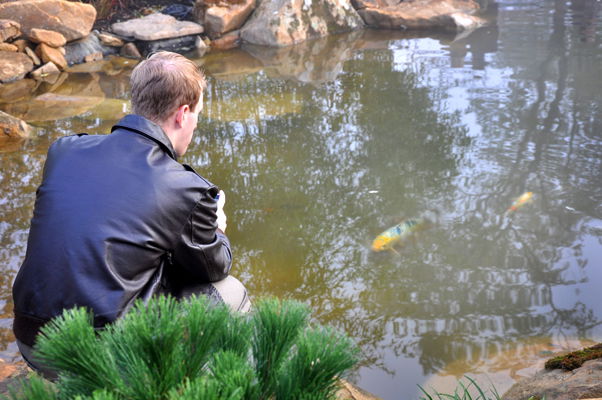 Visiting from My Hometown
Josh Williamson, a Bible college student from Brisbane, Australia (my hometown), visited the Creation Museum on Wednesday—in the photo he's in the middle wearing the dark shirt. Josh is a friend of our geologist Dr. Andrew Snelling. In the photo, he is joined by his friend Heath from Perth in Western Australia (far right), and some friends from Indiana who made their return visit to the museum.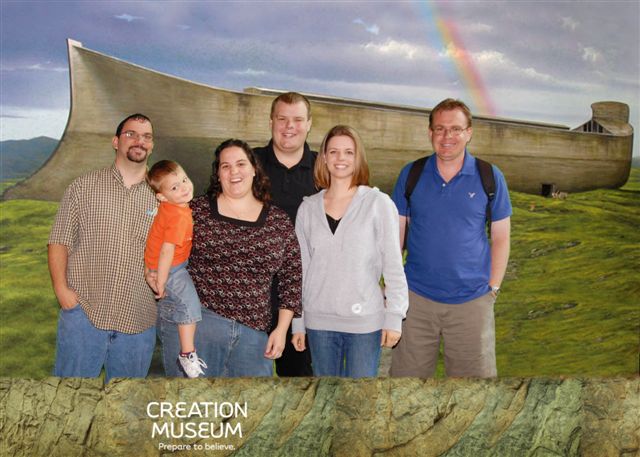 Find out more about Josh's evangelistic ministry in Australia (and abroad).
Devotion
Command
(1 Peter 2:2) As newborn babes, desire the sincere milk of the word, that you may grow thereby
We do not just wait for a desire to read the Bible; we obey the command to desire to read the Bible.
Thanks for stopping by and thanks for praying,
Ken