A new book entitled Already Gone, authored by highly respected market researcher Britt Beemer (from America's Research Group) and me, will be released this coming Tuesday.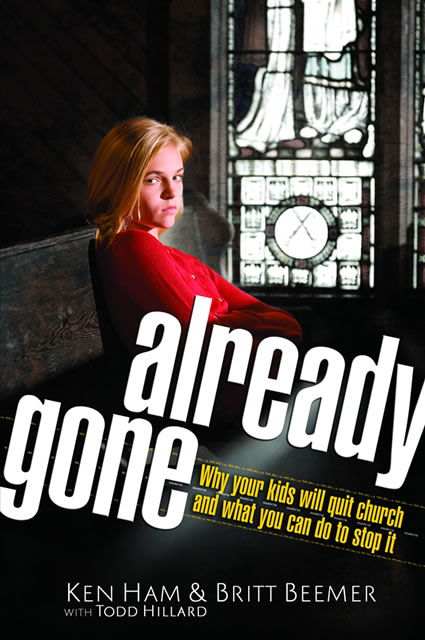 We believe this book is going to be a shock and a wake-up call for the church. In fact, I believe this is the most important book I have ever authored or coauthored. The contents are based on statistical research Britt Beemer conducted for Answers in Genesis (and paid by one of our generous supporters). We interviewed people aged between 20–29 who went to church when they were younger, but no longer go to church. And we only included participants who attended conservative evangelical churches so that the results are the best they could possibly be.
But we discovered that in the church things are much worse overall.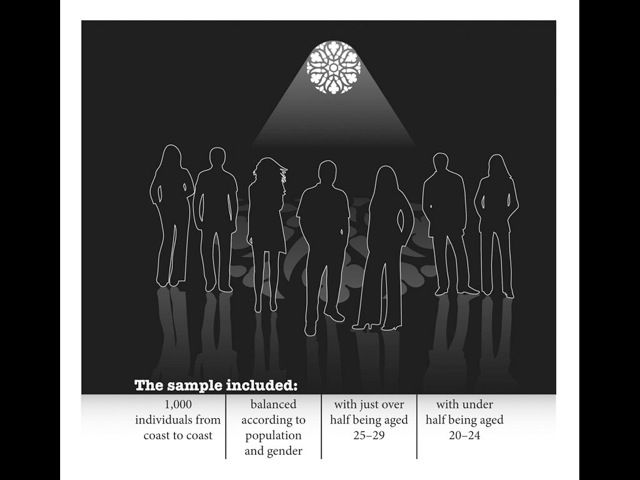 The purpose of the research was to find out why they left church—what caused them to do this.
The results are shocking and a real wake-up call. If God's people take this research to heart, it could revolutionize our churches. Here are just a couple of the many things we found:
1. Over 40% in the survey had decided to leave the church by the end of middle and elementary school, and another 40+ % by the end of high school. These people–now young adults—were already having doubts about Christianity through elementary, middle, and high school. It wasn't in college where most of them were lost—it was before that.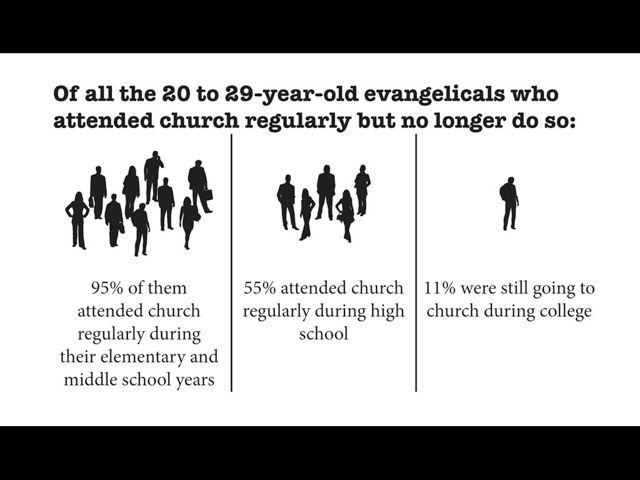 2. The second chapter in the book is one of the most shocking—we call it the "Sunday School Syndrome." We found that those that went to Sunday school regularly as kids were worse off than those who didn't—that Sunday school overall has been detrimental to a child's spiritual health! Now we don't advocate eradicating Sunday schools, but do advocate radical changes for teachers and the curricula. But you can't deny the statistics—they are overwhelming. For instance, those who went to Sunday school were more like to defend abortion and pre-marital sex than those who didn't attend Sunday school: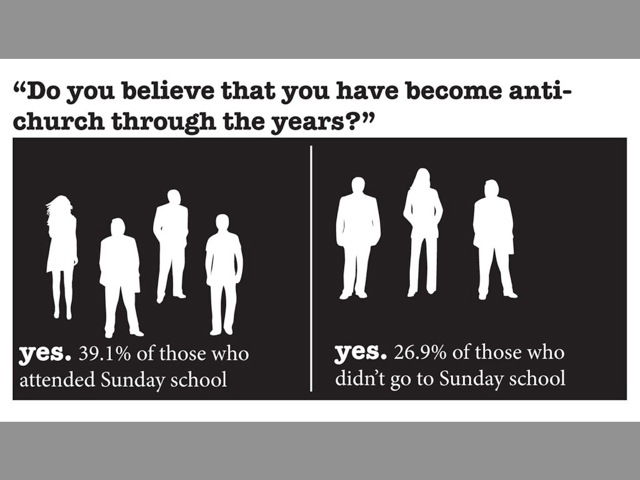 Those who attended Sunday school from this group were more likely to have become anti-church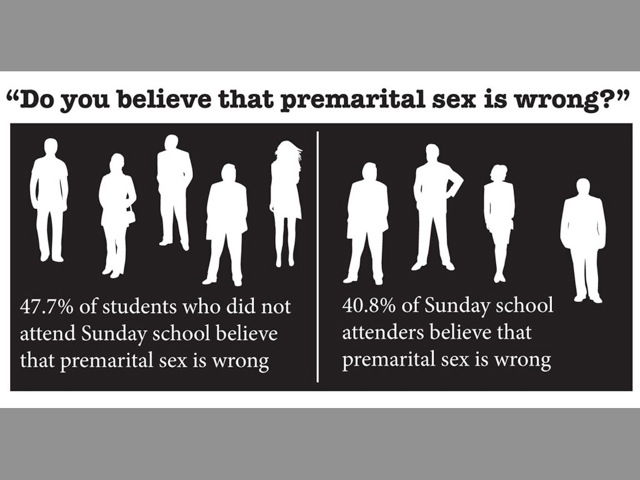 Read through this following list–and weep! Those who attended Sunday school were: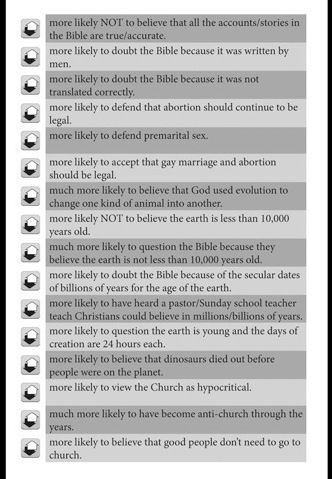 Now, we do give what we believe are the reasons for this shocking situation—and it relates to how the Bible is taught—it also relates to belief—and it relates to the fact that the curricula does not by and large have an apologetics emphasis. We give the many reasons, and the book suggests solutions.
But this is just a part of what is in this book that we believe is vital to the church today. In fact, we are using this book to call for a new reformation in our churches—a badly needed reformation.
We are so convinced this publication needs to get into the hands of every Christian and every Christian leader that we are making them available in case lots. Can I urge you to buy cases of them and hand to every Christian leader in your church? In fact, get them to everyone in your church.
Statistics show that if you were to line up all the elementary, middle, high school, and college students in your church, then at least 60% and maybe 70–80% will leave the church one day. They are your children—your grandchildren—and this research shows why this is happening and how we can stem the tide.
You can order Already Gone from the AiG website.
Devotion
(Luke 1:15–16) he shall be filled with the Holy Ghost, even from his mother's womb. And many of the children of Israel shall he turn to the Lord their God.

There is only one way to be the effective witness to the Jews where many will be turned to the Lord Jesus Christ, and it is to be filled with the Holy Spirit.
Thanks for stopping by and thanks for
praying
,
Ken