Last night (Saturday) I spoke in two services, and this morning (Sunday) I spoke in three services for the beginning of our time in Rogers, Arkansas, (the home of Wal-Mart) for our AiG conference this Sunday evening through Monday evening.  The world's leading creation publishing company (Master Books/New Leaf) has its headquarters in this area.  The President of Master Books (Tim Dudley) spent some time with Mally and me showing us around the area.  I have included a photograph of Beaver Dam on Beaver Lake--because of the unusually high rainfall, there is a phenomenal amount of water (27,000 gallons per second) going over the dam.  I have also included a photograph of Mally in front of the enormous statue where the famous outdoor Passion Play is featured.  I have also included a photograph of one of the unique quaint buildings in the tourist town of Eureka Springs.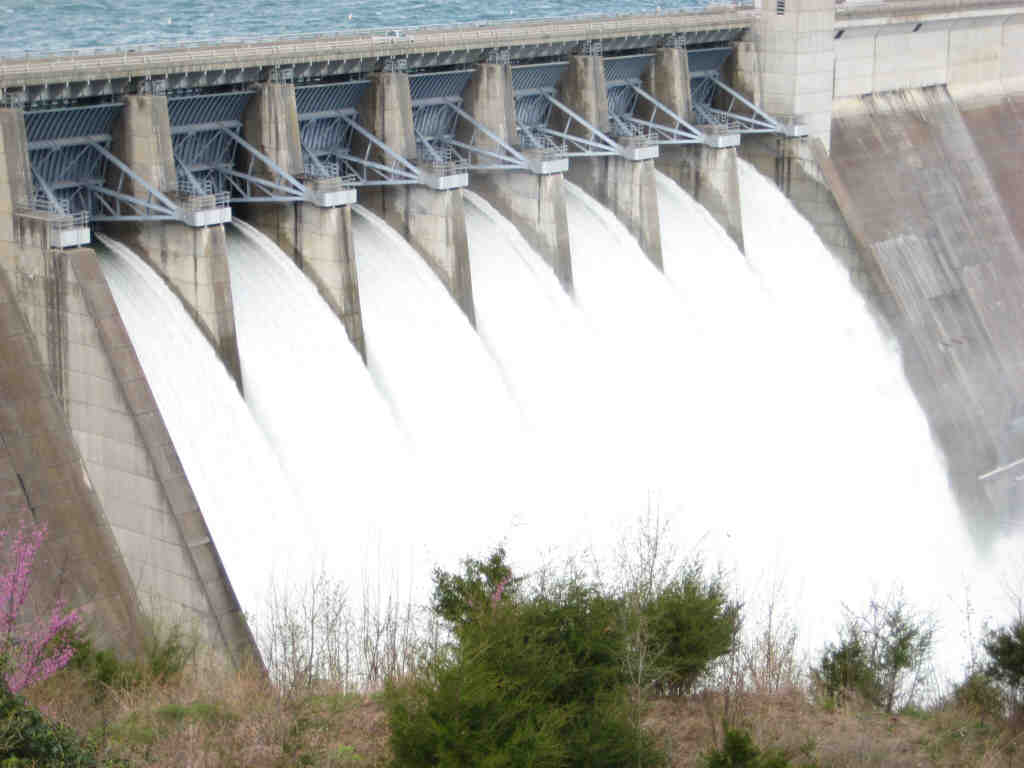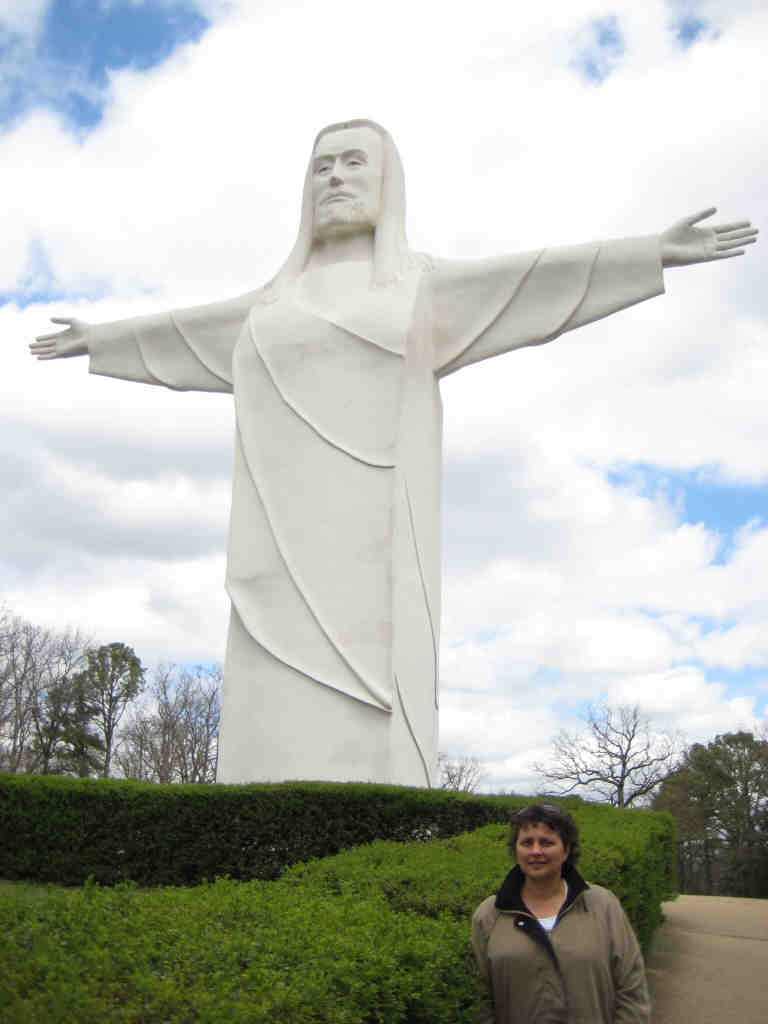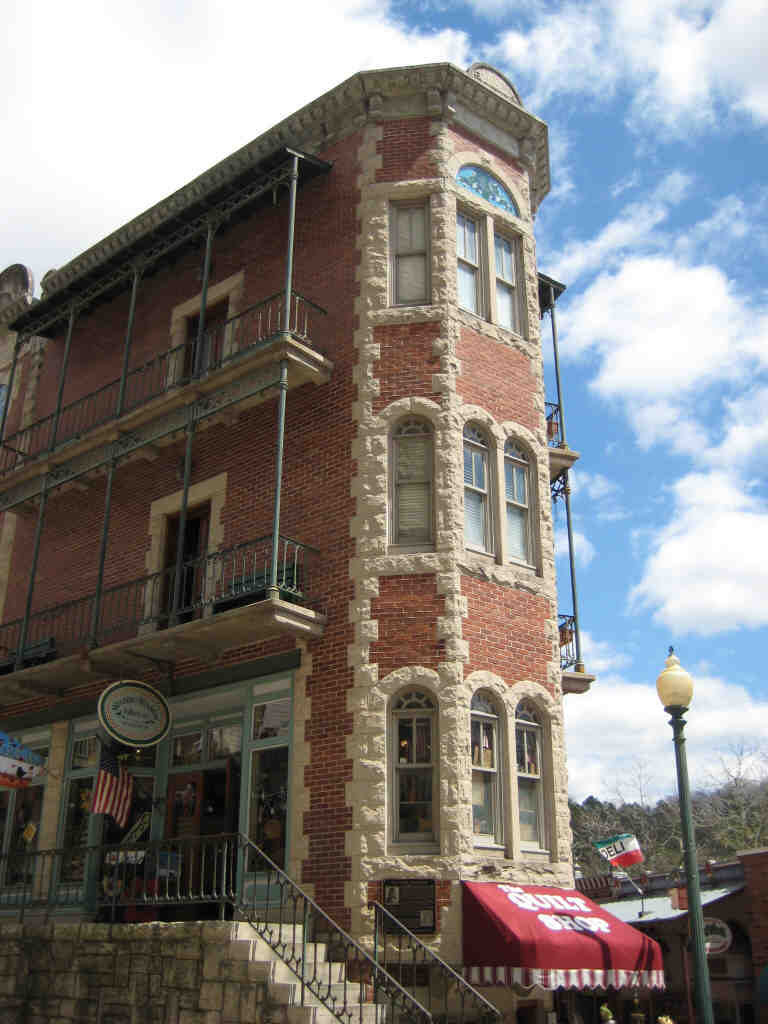 You can obtain all the details about the Arkansas AiG conference with myself and Dr. Terry Mortenson from the AiG website.
CROSS DRESSING DAY AT PUBLIC SCHOOL?
I thought you would be interested in an article about this:
REEDSBURG, Wis., April 9 (UPI) -- A Reedsburg, Wis., elementary school received a flood of complaints after a Christian radio group condemned it for hosting an opposite gender dress-up day.

Pineview Elementary was sharply criticized by the Milwaukee-based Voice of Christian Youth America radio network after it gave students the option of showing up for school dressed as an elderly person or someone of the opposite gender as part of its annual Wacky Week, which included other themed-costume days, the Reedsburg Times-Press reported Wednesday...School and district administrators said they received a barrage of angry calls sparked by the broadcast.  "The promotion of transgenderism -- that was not our purpose," District Administrator Tom Benson said. "Our purpose was to have a Wacky Week mixing in a bit of silliness with our reading, writing and arithmetic."
You can read the entire article at:
http://www.upi.com/NewsTrack/Quirks/2008/04/09/angry_calls_follow_school _cross-dress_day/3771/
Thanks for stopping by and thanks for praying
Ken