Well, I have no idea what this says yet (we are having a friend of AiG translate it), but the reporter who visited last week sent us a copy of the article he wrote for the Finnish newspaper. Finnish-language Helsingin Sanomat was founded in 1889. It is the largest daily newspaper in Scandinavia with a circulation of about 420,000. The newspaper is owned by SanomaWSOY, which is one of the biggest European media corporations with operations in about 20 countries. According to Encyclopedia Britannica Online, "The Helsingin Sanomat's foreign coverage is among the best in the world, and its presentation tends to be unbiased and balanced." I've included a scan of it for your interest. Media requests continue every day at AiG.
MORE SCHOOL VIOLENCE IN USA
On Monday we had yet another sad reminder of the fact that we live in a fallen, cursed world: news headlines (Monday) that, in the worst school shooting in U.S. history, over 30 people have been murdered (and over 20 injured). Soon after the news hit, I wrote an article for our website to once again help people understand why there is death, suffering and violence in this world. You can read the article here.
AiG'S IMPACT INSPIRES "MASTERPIECE"
It is thrilling to receive feedback like the following and hear once again how God uses AiG to impact lives:
"I want to thank you and your ministry for the impact you have had on our family and extended family. Years ago, my father purchased a set of your VHS tapes on creation to share with his children, the church, and school. That has triggered an interest within our family and abroad. Recently one family member studied your material extensively. He is now using your DVD series on Creation and is presenting a 12-week class at his church. Ten members from our family are looking forward to taking the cruise this July with your team. One of my nieces is an artist. She recently did a 7'x12' masterpiece depicting the antediluvian landscape of Noah's time, complete with Noah's chef d'oeuve and all the flora and fauna you can imagine. She used ordinary wallpaint, displaying vivid colors and stunning detail. To view it go to: http://www.xanga.com/ColeenSr May God continue to bless your ministry and bless others as it has for our family."
IS LUCY FINALLY "DEAD" AT LAST!
The famous Lucy fossil, considered by evolutionists to be an evolutionary ancestor of humans, has been re-assigned!
A report stated:
Tel Aviv University anthropologists say they have disproven the theory that "Lucy"—the world-famous 3.2-million-year-old Australopithecus afarensis skeleton found in Ethiopia 33 years ago—is the last ancestor common to humans and another branch of the great apes family known as the "Robust hominids."
You can read the news report at: http://www.jpost.com/servlet/Satellite?cid=1176152801536&pagename=JPost%2FJPArticle%2FShowFull
CREATION MUSEUM OPENING IN TV NEWS
We found out today a number of television stations picked up the story about the Creation Museum opening:
It appears to be an AP story, or cobbled together from the AP. News Ten KWTX Waco Texas: Channel 8, ABC affiliate, Charleston-Huntington, West Virginia and Channel 12, CBS affiliate, Bismarck-Mandan, ND. Here is one of the links: http://www.kwtx.com/home/headlines/7027737.html
CREATION MUSEUM ON WORLDNETDAILY
WorldNetDaily reports:
The new $30 million, 60,000-square-foot Creation Museum, built on prime real estate near Cincinnati's airport, isn't scheduled to open its doors officially until May 28, but it already had its first celebrity visitor. The facility, the crowning achievement of Answers in Genesis, which defends a biblical worldview including its account of Creation, was visited unexpectedly – and covertly – by comedian Bill Maher, formerly of ABC's "Politically Incorrect" and lately of HBO's "Real Time," and who once said Christians suffer from a neurological disorder.
You can read the entire article at: http://wnd.com/news/article.asp?ARTICLE_ID=55209
I've included a photograph of the Creation Museum Main Hall live exhibits as they take shape. During the day Tuesday, a media team is coming to AiG to basically follow me around for a day. A story will be written about this for publication at a later date.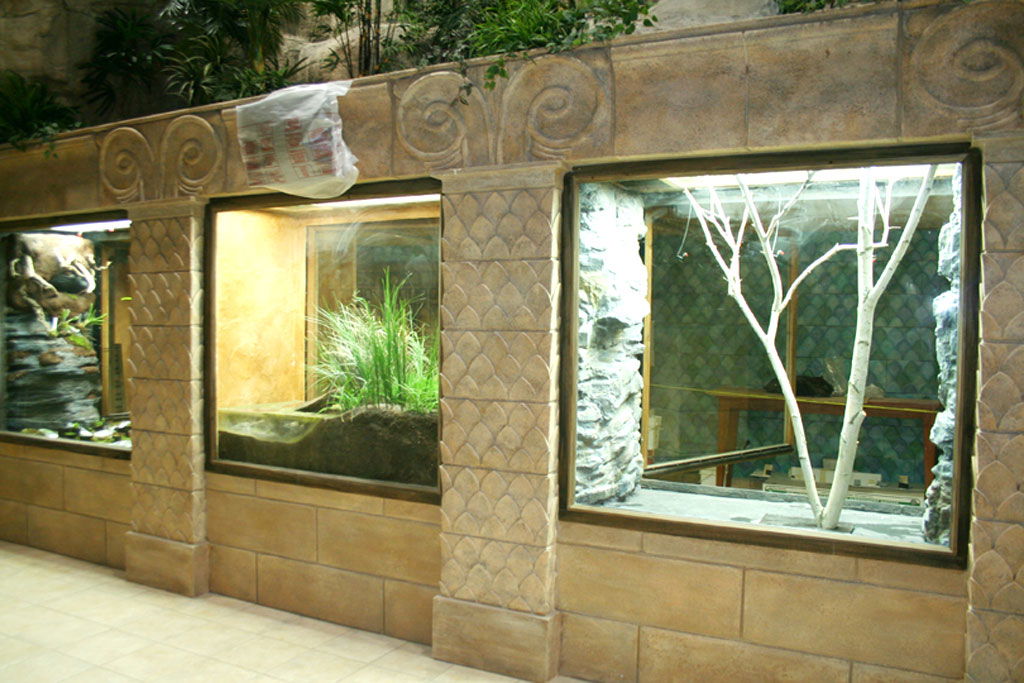 Thanks for stopping by and thanks for praying.
Ken