On Wednesday I had the privilege of hosting the owner and curator of the Christian Heritage Bible Museum at AiG. This museum is working with AiG to ensure we have relevant manuscripts, Bible's and documents on display at various places in the Museum. This privately owned museum contains a collection of historic Bibles, books, manuscripts, sermon notes, and documents of Christian history, gathered for the past 25 years in order to preserve, protect, educate, motivate, and inspire others to live for Christ. On their arrival today, I was presented with a copy of the world's smallest Bible printed in 1896.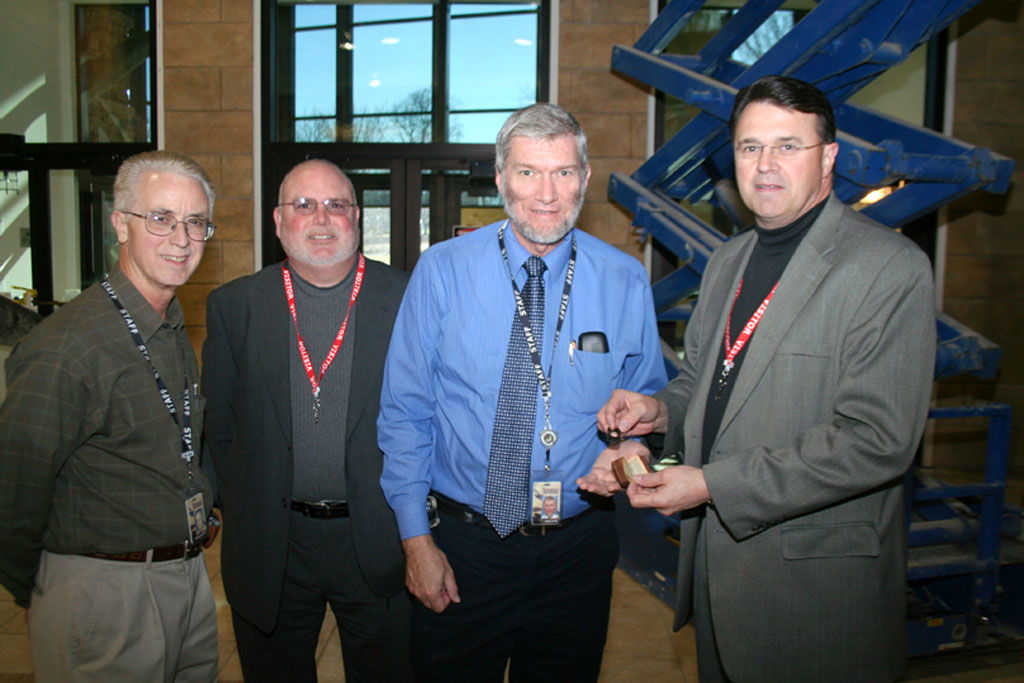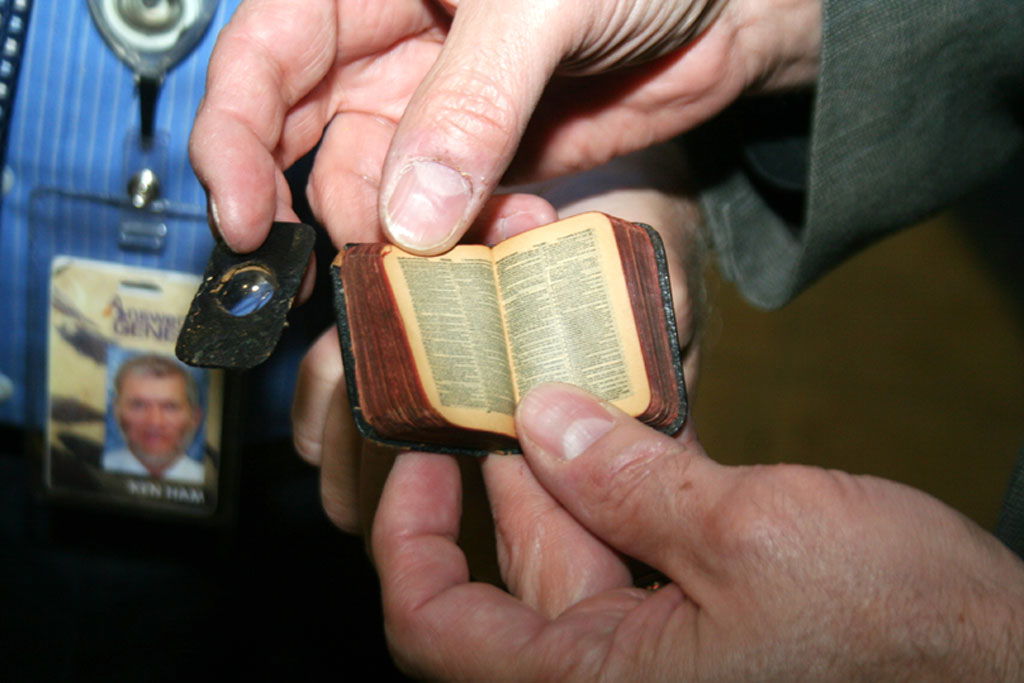 One photograph shows me being presented with the Bible-–the other photograph is of this tiny Bible.
If you are going to be in or near Maryland or visiting Washington DC, you can take a tour of this fascinating and educational collection. For further information on the Christian Heritage Museum – Hagerstown, MD: http://www.christianheritagemuseum.com Gene Albert Jr. – Owner, Norman Conrad – Curator.
Job Fair at AiG
As the Museum opening approaches there will be many positions that will need to be filled in various areas, primarily guest services, housekeeping and food operations. Part-time positions will be available for evening, night and weekend hours.
AiG will be conducting a Job Fair on Friday, January 26 from 11 AM to 7 PM, in hopes of filling most of these positions.
Wedding Reception Donation
We have a very creative and innovative staff at AiG—and sometimes that also goes for their spouses! One of our museum team members was married in late December. After the honeymoon, a reception was held in their honor at the bride's church in Michigan. She asked that in lieu of gifts, donations be given to the Creation Museum. At this small reception, more than $900 was collected for the museum project! What a great idea! I praise God for our committed staff (and their families), who are pressing forward to make sure the museum opens on May 28.
Thanks for stopping by and thanks for praying,
Ken