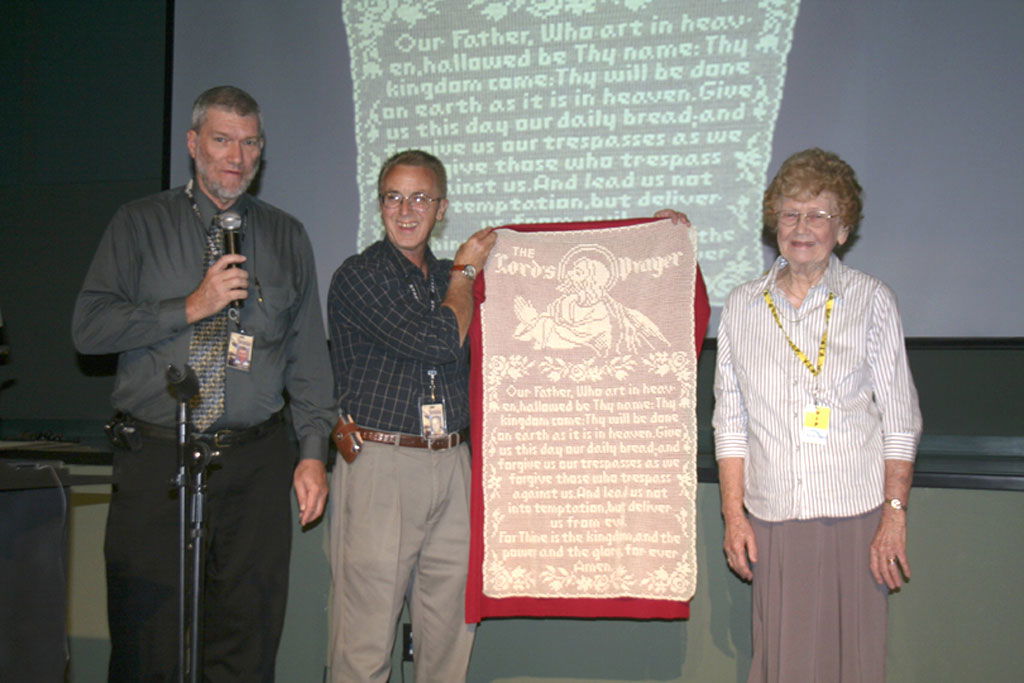 This morning (Tuesday) at AiG's staff meeting, my mother (Norma Ham) presented AiG's Creation Museum exhibit design director Patrick Marsh with a unique gift for the chapel. One of my mother's friends from our church in Sunnybank, Brisbane, Australia (Heather Robinson) crocheted a beautiful rendition of the Lord's Prayer to be framed for the Creation Museum chapel. She took many months to crochet this unique item.
Heather, like many who know us in Australia, has been keeping up with the progress of the Creation Museum. She is so thrilled with the ministry and she wanted to give something special in accord with our mission to uphold the authority of the Word of God. Heather also provided the funds for a special frame for this very special gift (see photograph).
I also brought a short message this morning reminding the staff of our history, starting in our home in Sunnybank nearly 30 years ago. The verse I used for the staff to thank them for their dedication and sacrificial service was:
Proverbs 3:27: Withhold not good from them to whom it is due, when it is in the power of thine hand to do [it].
200TH AiG EMPLOYEE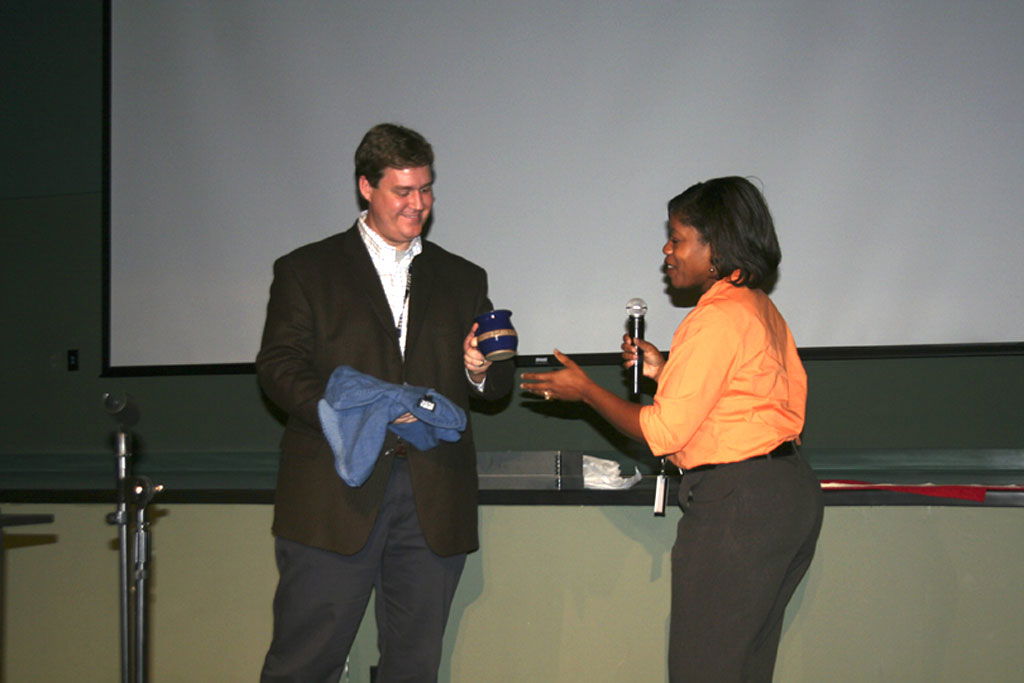 As part of our "employee appreciation week," a presentation was made to the 200th employee of AiG (see photograph). This had been kept a secret from even the President! Today at our special staff meeting, Jason Goff (Promotions Manager with the Creation Museum) was presented with a couple of gifts. My son Nathan also reminded me today that Jason was the best man at his wedding! Small world! What a reminder also as to how the staff has grown! Praise the Lord for all those He has brought to AiG.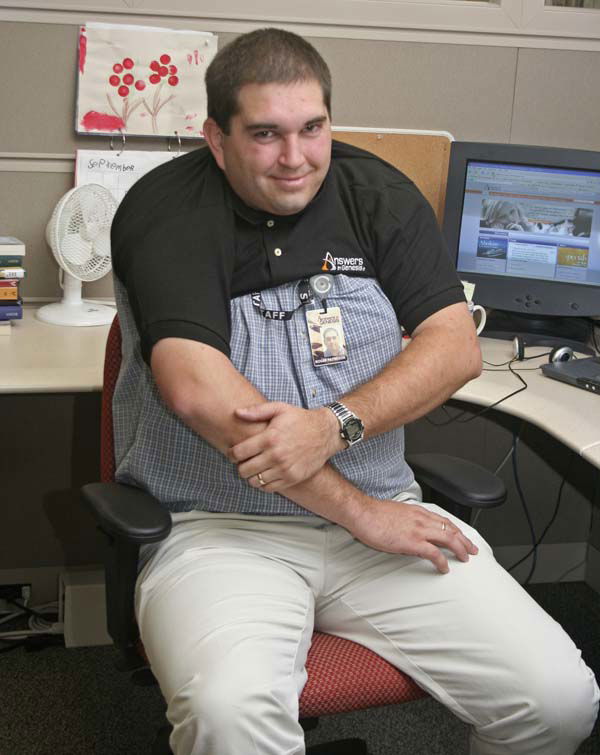 Special prizes were given out during the day to various staff members. One staff member (Roger Patterson) found his prize didn't quite fit!!!! (See photograph.) Also, Liberty Mutual visited today to offer advice, etc. to our staff. On Wednesday, the staff will receive special desserts!
Thanks for stopping by and thanks for praying.
Ken