How do you describe something that is "bigger than imagination"?
As tens of thousands of visitors by now have toured AiG's massive Noah's Ark at the Ark Encounter themed attraction in Williamstown, Kentucky (which opened July 7), and have walked through the three decks of remarkable exhibits, many are lost for words. Many have declared: "It's indescribable. You just have to experience it."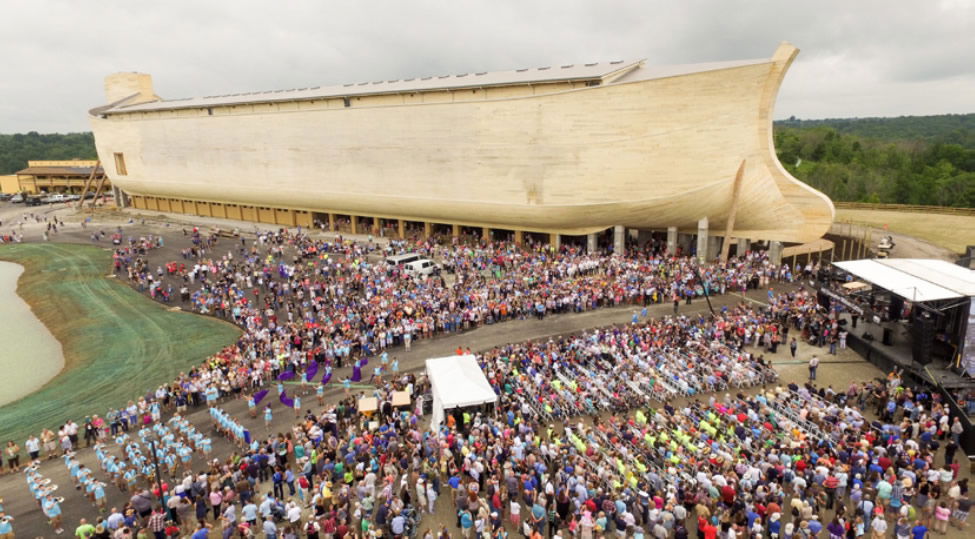 Even the secular media (most of whom take jabs at us because of our biblical stand) have used words like: "Magnificent, mind-blowing, awe-inspiring, remarkable, gargantuan, colossal, Disney-style quality," and so on.
Even with these adjectives, the 510-foot-long Ark is still indescribable. You just have to come and see the Ark and experience it for yourself.
In our national billboard strategy to make people aware of this outstanding evangelistic attraction, we are using playful words.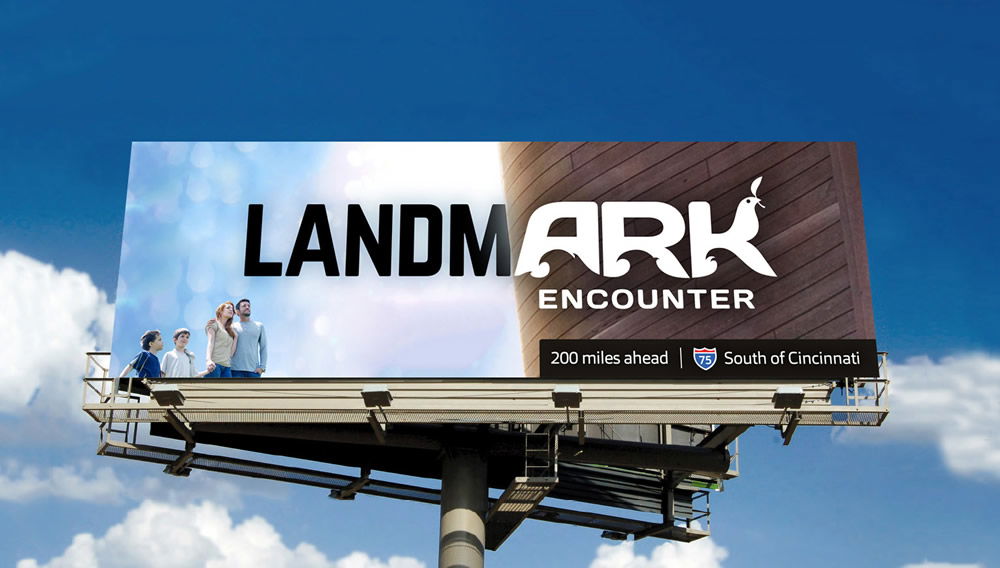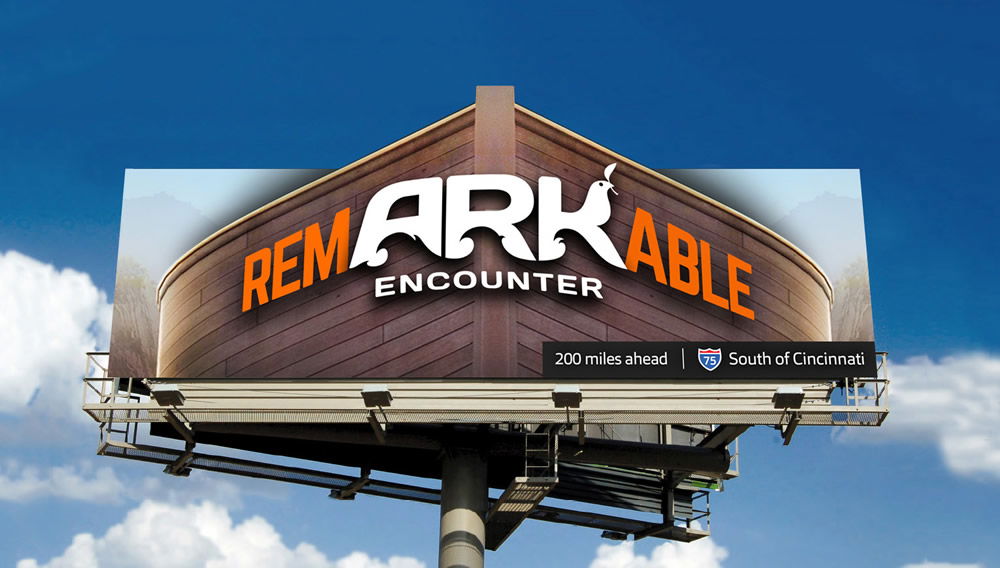 But again, the Ark really is indescribable. To me, that's very fitting.
I'm reminded of the words of the song sung by Chris Tomlin:
Indescribable, uncontainable,
You placed the stars in the sky
And You know them by name.
You are amazing, God.

All powerful, untamable.
Awestruck we fall to our knees
As we humbly proclaim
You are amazing, God.
The whole reason for building this life-size Ark is to point people to the One who is humanly indescribable: our Creator God. And how do we even describe His infinite love for us as He provides the gift of salvation through His Son and what He did on the Cross? From my finite human perspective, how can I describe all that?

Yet AiG endeavors to proclaim these truths. Through the newly opened Ark Encounter, we will share these biblical messages with millions of souls, people we may have never reached otherwise. Because half of our Ark visitors (according to a national study we commissioned) will probably not be born again, what a wonderful opportunity we have to proclaim:
For God so loved the world that He gave His only begotten Son, that whoever believes in Him should not perish but have everlasting life. (John 3:16)
The Ark is a colossal reminder that just as God saved Noah and his family from worldwide judgment by entering the door of the Ark, Jesus is the door through which you and I must pass to be saved from the penalty of our sins.
What an exciting outreach the Ark Encounter is! Yes, it's an attraction of Disney-like quality, but one with an important purpose: to teach the truth of God's Word and the saving gospel in a way that even many non-Christians will want to visit.
We live in a time when people have been led to think the Bible is just a book of myths and fables. The Ark Encounter (like its sister facility the Creation Museum only 45 minutes away) will make the Bible come alive and make it so real. Even more important, millions of visitors will learn of the indescribable love of our Creator God—who is a God of grace and mercy. They will see that He is a God who had Noah build an Ark of salvation, a picture of Jesus Christ who is our Ark of salvation that God has provided for any who receive His free gift of salvation.
Plan your visit to this "new wonder of the modern world," as some people are already describing it!