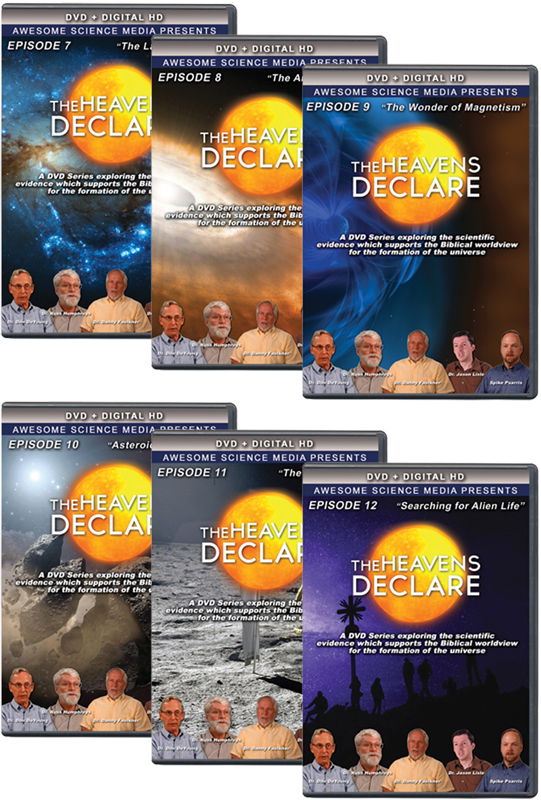 These new videos, produced by Awesome Science Media, feature in-depth discussion on six topics, including asteroids and comets, searching for alien life, amazing stars, the law of gravity, the space race, and magnetism. These videos are great for the amateur astronomer, anyone who wants to know more about astronomy, or homeschooling families as a supplement to science class. You'll even recognize AiG's own Dr. Danny Faulkner, along with various other experts.
When you order one or more of these new videos from AnswersBookstore.com, you'll receive the DVD, a free video download, and a study guide PDF. Watch trailers for these six new videos, preview a study guide, or order the whole set of twelve, at AnswersBookstore.com.
If you love astronomy, you'll also want to come and visit the Creation Museum in Northern Kentucky and take in the spectacular planetarium programs in our new state-of-the-art Stargazer Planetarium, with its exceptional laser projection system.
Thanks for stopping by and thanks for praying,
Ken
This item was written with the assistance of AiG's research team.