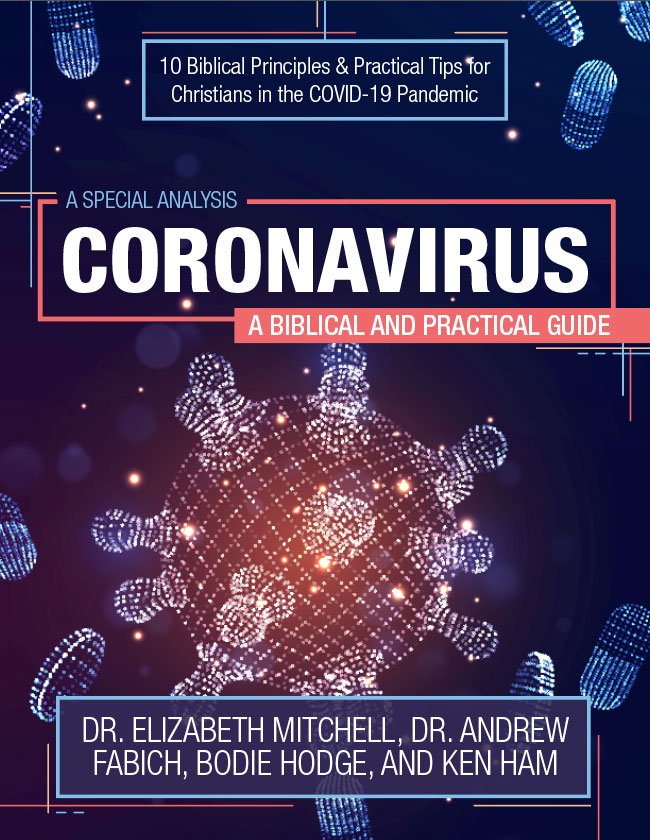 Well, right now the same thing is on every person's mind—coronavirus and its impact. And, regardless of our personal views on the various models of treatment or the politics of the issue, we have an easy opening to share truth with others.
That's one reason we created Coronavirus: A Biblical and Practical Guide: 10 Biblical Principles & Practical Tips for Christians in the COVID-19 Pandemic. This guide not only gives you some practical tips for keeping yourself and others safe, but it also gives you ideas on how to share Christ's love with others during this time. It will also equip you with answers to questions about suffering and whether or not this could be God's judgment or the devil's work.
Coronavirus: A Biblical and Practical Guide has contributions from medical doctor Elizabeth Mitchell, microbiology professor Andrew Fabich, engineer Bodie Hodge, and me.
This guide is available as a free download. Simply visit our website to get this helpful tool delivered straight to your email inbox.
Thanks for stopping by and thanks for praying,
Ken
This item was written with the assistance of AiG's research team.