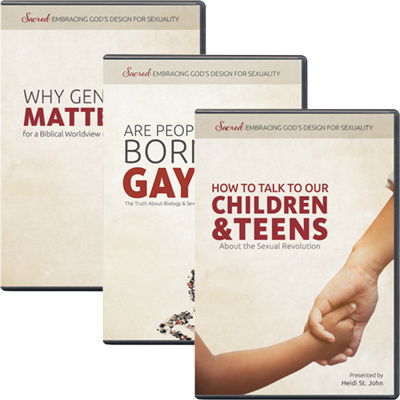 Our online store just released three of the talks from 2019, each designed to equip you to think and talk biblically about sexuality. I encourage you to order these new DVDs for your personal or church library. They are wonderful resources on very hot topics, and each includes a study guide to help you dig even deeper:
Find these new DVD resources individually or as a combo, and many others, at AnswersBookstore.com.
Thanks for stopping by and thanks for praying,
Ken
This item was written with the assistance of AiG's research team.