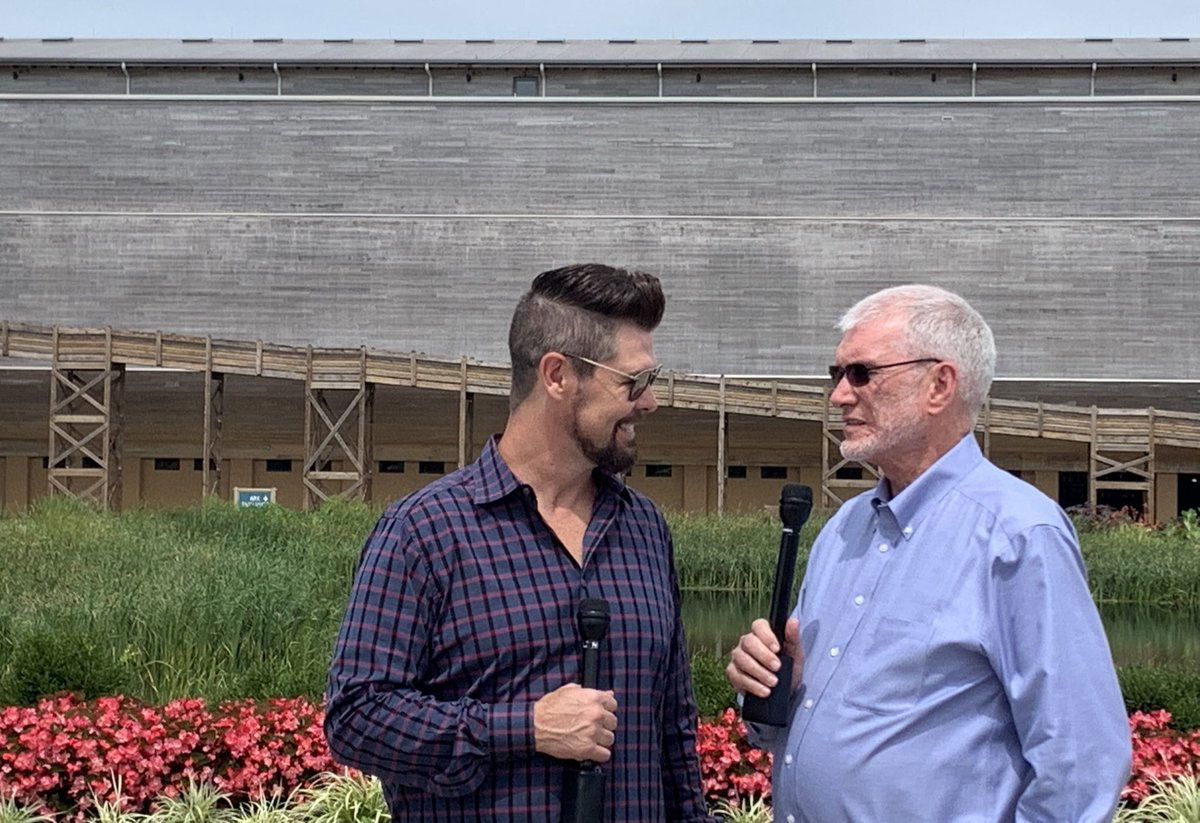 Jason absolutely loved the Ark, and he encourages everyone to visit it. Here's what he shared on Twitter after his visit:

I gave Jason a tour of the Answers Center, within easy walking distance of the Ark, where he will be performing. I showed him some of the unique features this state-of-the-art 2,500-seat facility offers. He said it was one of the most beautiful venues he's visited in a long time.
We recorded a video together to talk about the upcoming concerts at the Answers Center:
And Jason toured our brand-new kangaroo walk-through. This is an exciting new feature for our already popular Ararat Ridge Zoo (located behind the Ark) and is part of our zoo expansion.
I encourage you to come and hear Jason as he performs live at the Ark Encounter and keep an eye on my Facebook page for more exciting encounters Jason and I will have at the Ark. And be sure to tour the Ark Encounter while you're here! If you purchase a ticket to one of the Jason Crabb concerts, you receive discounted admission to the Ark Encounter for adult tickets. You don't want to miss this opportunity to hear some great music and tour a world-class Christian themed attraction.
Get your tickets today to enjoy Jason Crabb in concert at ArkEncounter.com/jasoncrabb.
Thanks for stopping by and thanks for praying,
Ken
This item was written with the assistance of AiG's research team.