MyAnswers.com is an exciting resource that makes your job as an Answers VBS director as smooth as possible. Using MyAnswers.com, you'll find help with event promotion, scheduling, and registration (our most popular feature). These tools are free when you order a Super Starter Kit (contemporary or traditional) or a Starter Kit:
Promotion tools to post on your church website and social media platforms
Your own personalized event web page with video trailer, church location, and more
Event planning checklists
Viewable and printable rotation, team, and room schedules
Name tag printing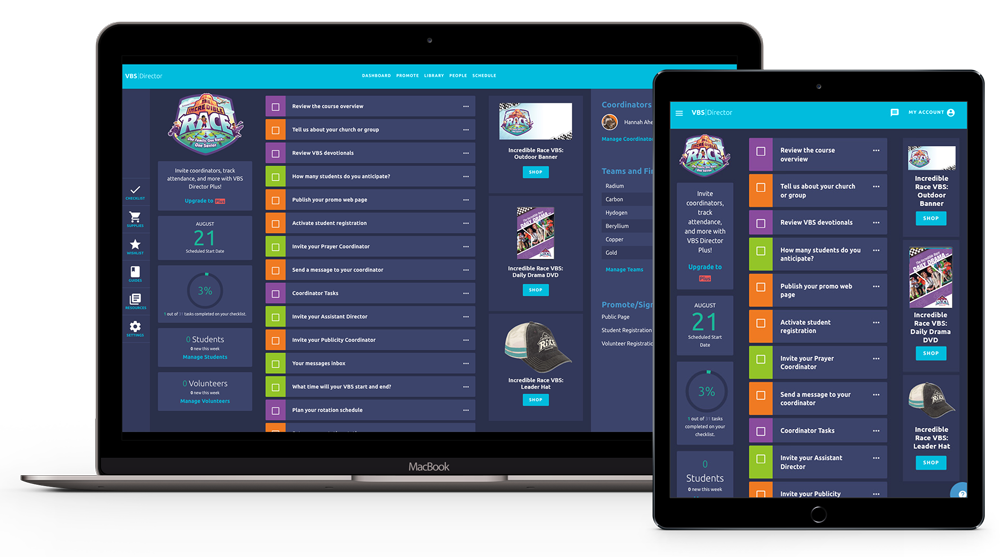 Upgrade Your Kit to Digital!
Want all your guides, songs, and more right at your fingertips and on any device? Looking for digital tools that allow you to do even more with your VBS? Our VBS team listened and packed everything digital into one easy upgrade. When you upgrade your kit to digital, you'll enjoy: Digital Library (valued at over $400), featuring:
All music (contemporary and traditional)
All six Leader Guides
All four Teacher Guides
Special Needs Teacher Guide Supplement
Teen & Adult Teacher Guide
Promotional and recruitment videos
Over 50 posters (teaching, decoration, promotional)
Drama videos, clip art graphics, sheet music, signs, and so much more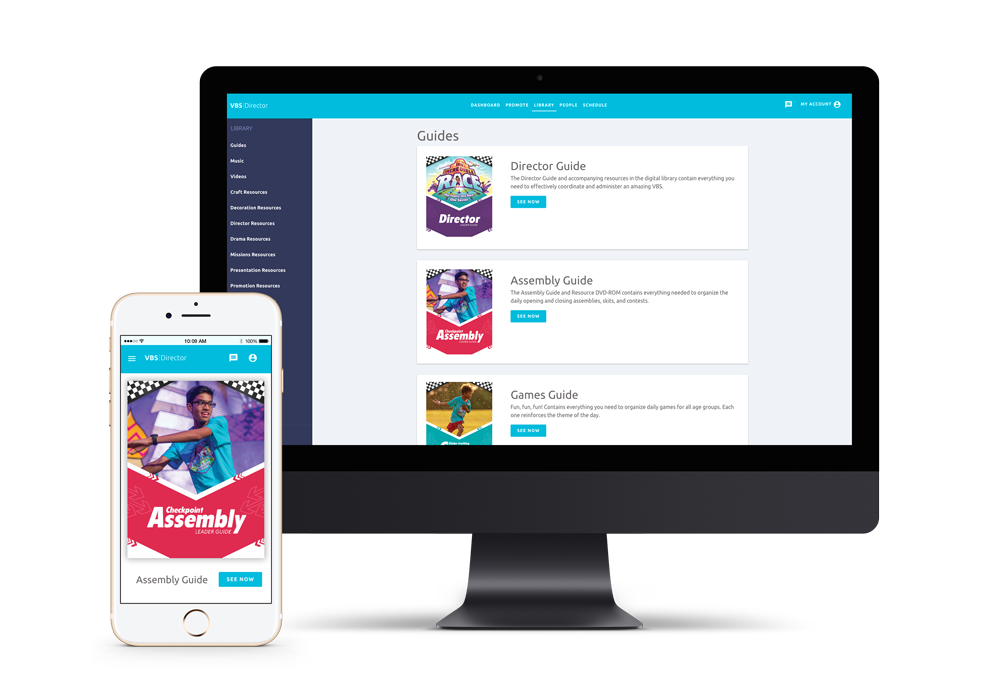 Digital Tools PLUS (on MyAnswers.com) includes all the free tools plus the ability to:
Track attendance
Customize registration confirmation emails
Download student and volunteer data
Customize registration forms
Invite others to help run your VBS
All of these exciting tools are available when you purchase our new Super Starter Kit + Digital (either in contemporary or traditional) or Starter Kit + Digital. If you've already ordered your Super Starter Kit or Starter Kit without Digital, don't worry, you can easily upgrade your kit at MyAnswers.com.
Learn more about Answers VBS—including our exciting and relevant 2019 theme The Incredible Race: One Family, One Race, One Savior—at AnswersVBS.com.
Thanks for stopping by and thanks for praying,
Ken
This item was written with the assistance of AiG's research team.