If you don't already have a subscription, sign up today to receive your copy of this award-winning magazine. And here's an exciting offer for you: Subscribe to the print edition and receive the searchable digital edition (on as many devices as you want in your home) free!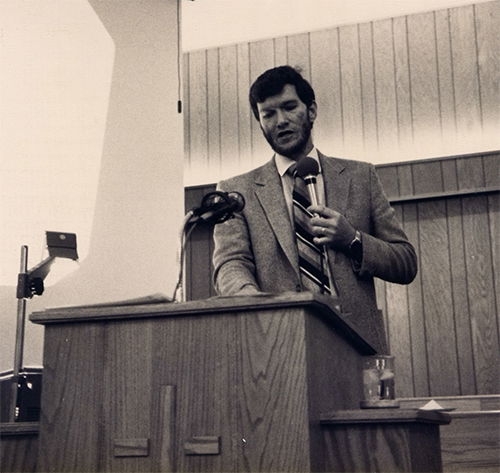 Nearly 40 years ago, I left my teaching job in Australia and began a full-time speaking ministry, now known as Answers in Genesis.
In this issue, read Todd Friel's article, "Ken Ham—The Man Everyone Loves to Hate," in which he interviewed me—and some of my family members—for the 25th anniversary of Answers in Genesis! Todd writes:
"Day after day, nasty critiques flood the ministry, often aimed directly at Ken by name. Why would anyone in his right mind voluntarily enter the Colosseum every day to face the lions?"
You'll find out what motivates me to persevere in the ministry, and how God has blessed and provided for us—especially in building the multi-million dollar facilities of the Creation Museum and the Ark Encounter in Northern Kentucky. God is using Answers in Genesis to proclaim his Word, changing the lives of millions of people.
You also won't want to miss articles about
the resurgent flat-earth movement that claims to be based on the Bible
the cultural attack on parental rights
the church's condition concerning the "race" issue
whether dinosaurs are proof of millions of years of evolution or reminders of God's glory
and much more!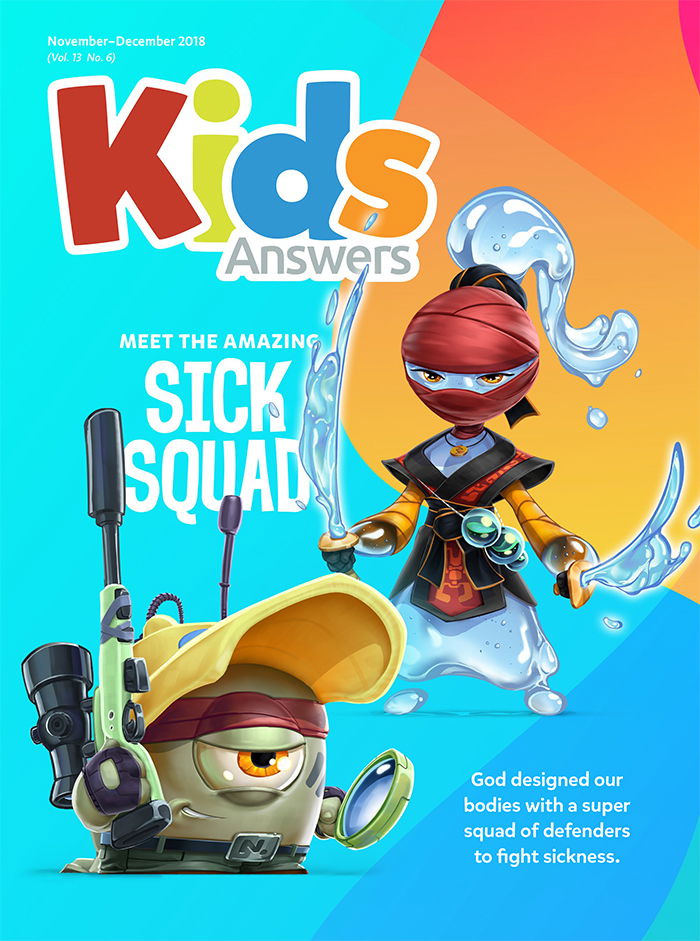 The Kids Answers pullout section features the "sick squad," exploring how God designed our bodies with a super squad of defenders to fight sickness! Kids will love the word search, seek-and-find, and Buddy Davis' family devotion, that looks at our immune system from a biblical standpoint. This will help your kids gain an understanding of science, based on the truth of the Bible.
Subscribe to Answers magazine today at AnswersMagazine.com. You'll receive six issues per year, packed with important information about the world around you—viewed in the light of Scripture—that can be used as a great witnessing tool (1 Peter 3:15).
Thanks for stopping by and thanks for praying,
Ken
This item was written with the assistance of AiG's research team.