Kentucky Horse Park in Lexington. We've taken our grandkids here a number of times. If you love horses, this is the place to go for everything equine. You'll enjoy meeting thoroughbred legends, seeing interesting breeds, and more. There is a spectacular museum of the horse—once you get past the small fictional evolutionary story of the horse exhibit (use it as a teaching tool for your children—get equipped with answers from AnswersInGenesis.org first), you will enjoy this unique museum.
Newport Aquarium in Newport. Enjoy a wide range of sea creatures including an octopus, sea horses, penguins, sharks, and rays (including ones you can touch!), and more. (Please note there is evolutionary content at this attraction.)
Red River Gorge in east-central KY. If you love hiking in God's creation, you'll love Red River Gorge. With easy to difficult hikes, camping, and scenic views, the gorge has everything. You will especially enjoy the fascinating geology of sheer cliffs, winding mountain trails, and of sandstone arches with breath-taking views. (Please note there is evolutionary content in the visitor's center.)
Florence Freedom in Florence. If you enjoy baseball, this Frontier League baseball team plays in Florence, halfway between the Ark Encounter and the Creation Museum from May through August.
Fort Boonesborough in Richmond. This state park features a working fort and resident artisans that give a true sense of what life was like for pioneers in Kentucky.
Old Fort Harrod State Park in Harrodsburg. This state park features a replica fort with handmade furnishings, tools, and more that showcase the pioneer life. You can also tour the Mansion Museum, see the Lincoln Marriage Temple, and visit one of the oldest cemeteries in the area.
Big Bone Lick State Park in Union. This state park features bison, lovely hiking trails, beautiful scenery, and a museum showcasing some of the ice age fossils and other artifacts that have been discovered at this site. (Please note there is evolutionary content in the visitor's center—use as a teaching tool for your family.)
Mammoth Caves in Mammoth Cave. If you're up for a drive, Mammoth Caves—the world's longest known cave system—is a fascinating spot to take the family. It is beautiful and the drive from Northern Kentucky allows you to see some of the lovely countryside Kentucky is famous for. And of course you may hear some "millions of years" comments at times! But you can handle that and use it as a teaching tool for your family.
And so much more!
As you can see, Kentucky is packed with exciting things to do and see (and this list didn't include anything from Ohio and Indiana, which are right across the river to the north and northwest)! And our location in Northern Kentucky is within a day's drive for two-thirds of the American population. I encourage you to plan your next vacation in Kentucky, starting at the Ark Encounter and the Creation Museum.
Planning a Christmas Trip?
The Christmas season is just around the corner with festivities starting at the Ark Encounter and Creation Museum right after Thanksgiving, running from November 23–December 30. If you're planning on traveling for the Christmas season, I encourage you to plan your time away here in Northern Kentucky. Not only will you enjoy touring both world-class attractions, but you'll love ChristmasTime at the Ark and ChristmasTown at the museum.
ChristmasTime
ChristmasTime at the Ark features beautiful lights throughout the grounds, the largest Glice® skating rink in the USA, delicious holiday treats, camel rides, Christmas shopping in our extensive fair-trade market, and more.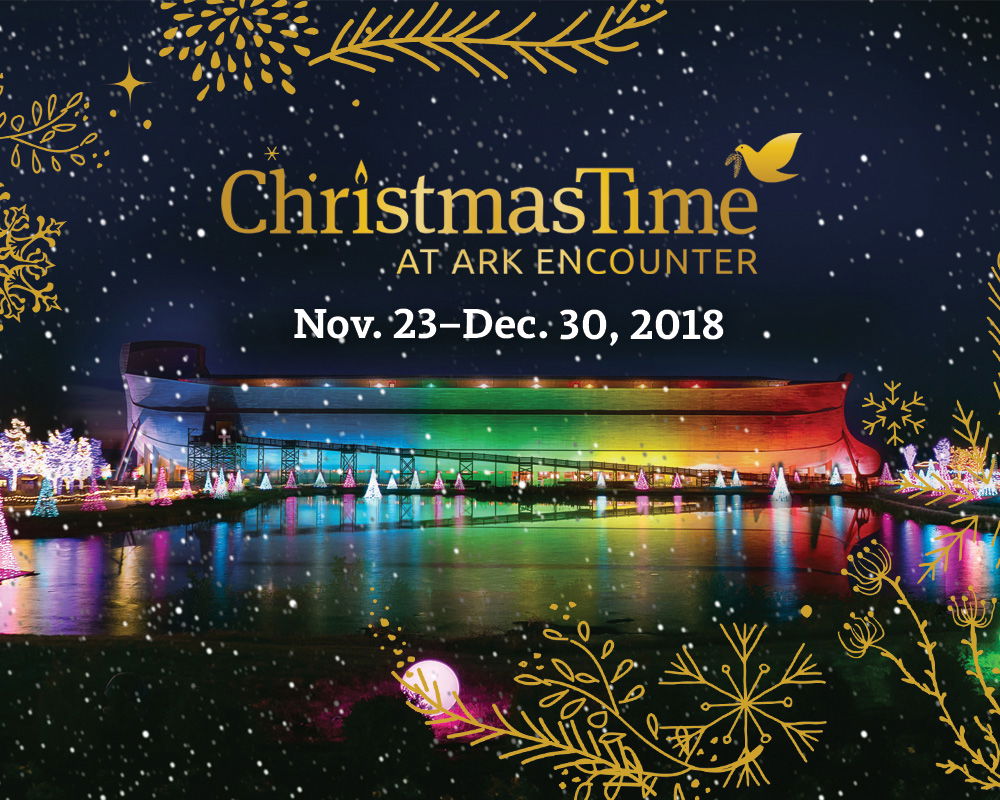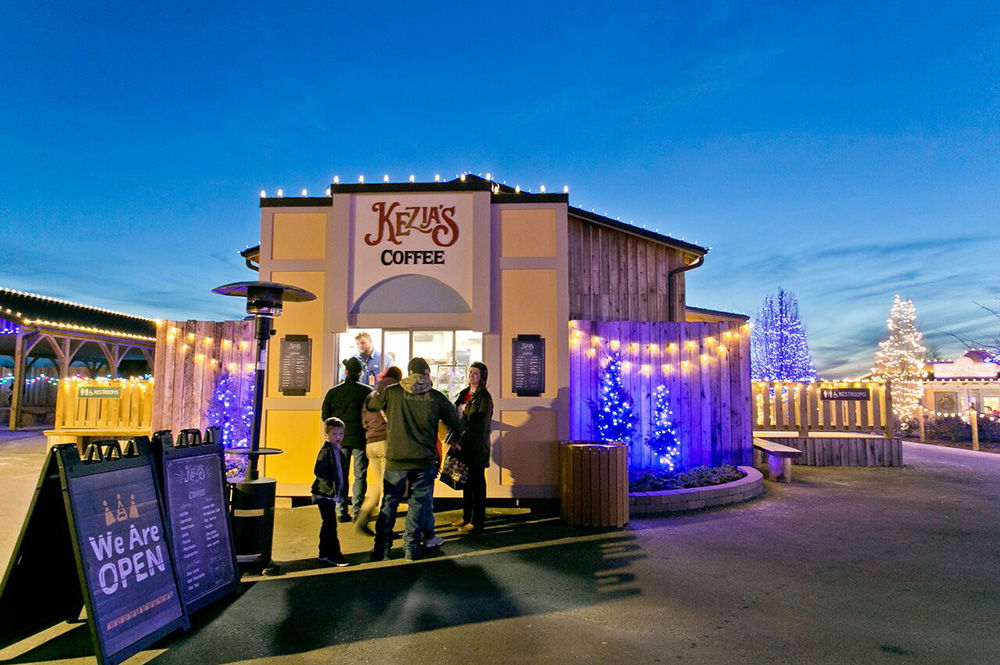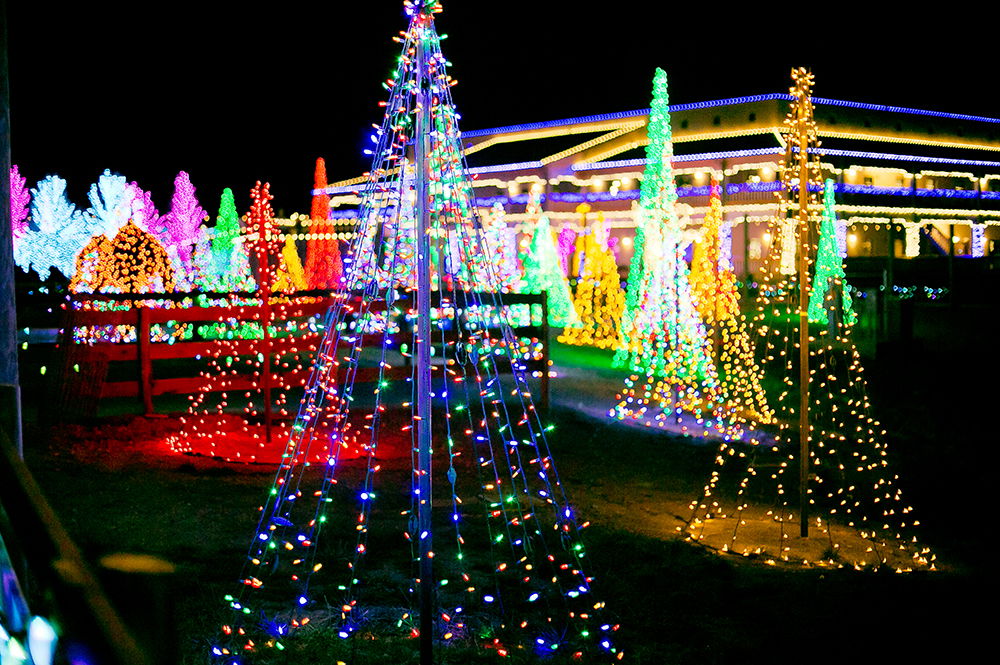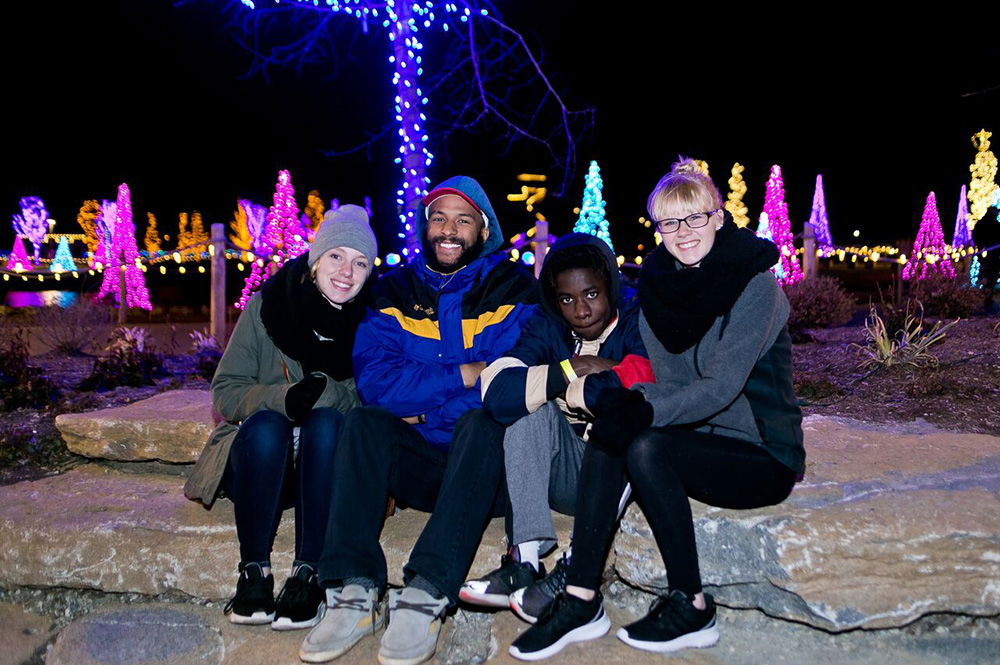 ChristmasTown
During ChristmasTown at the Creation Museum you'll stroll through our gorgeous garden of lights—the most extensive and beautiful in the area—and stop and reflect on God's gift to us at the live nativity. Our petting zoo is open with camel rides, and you can even zip line across the lake and enjoy the lights from above.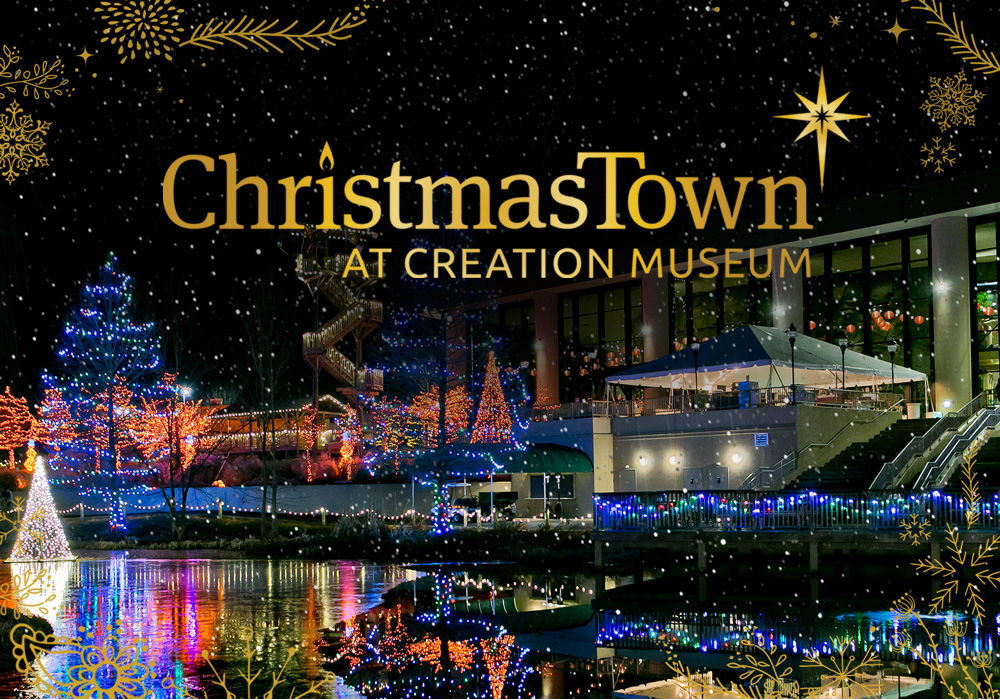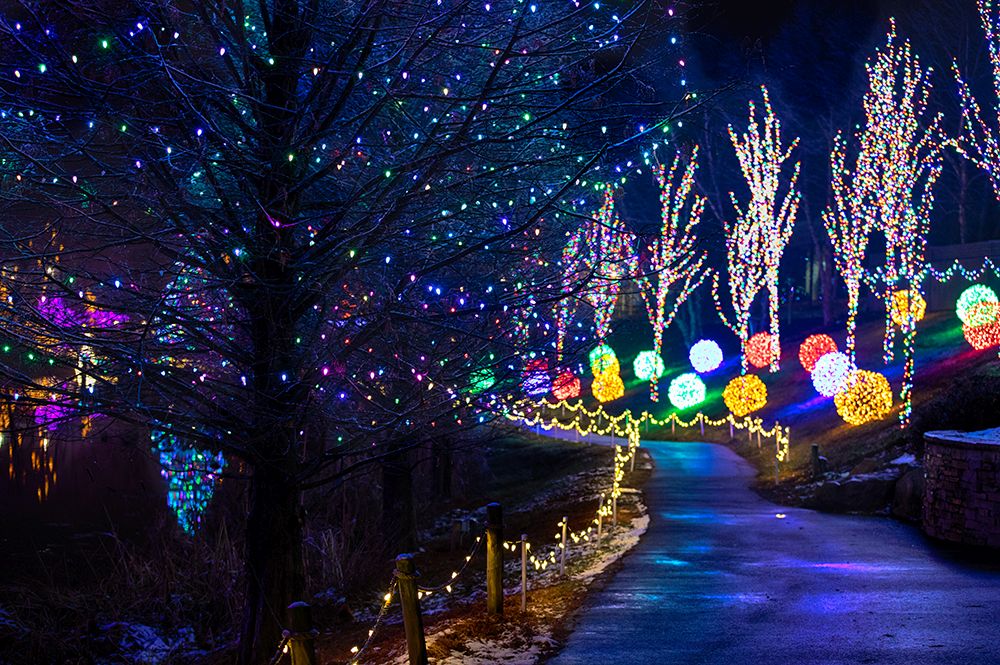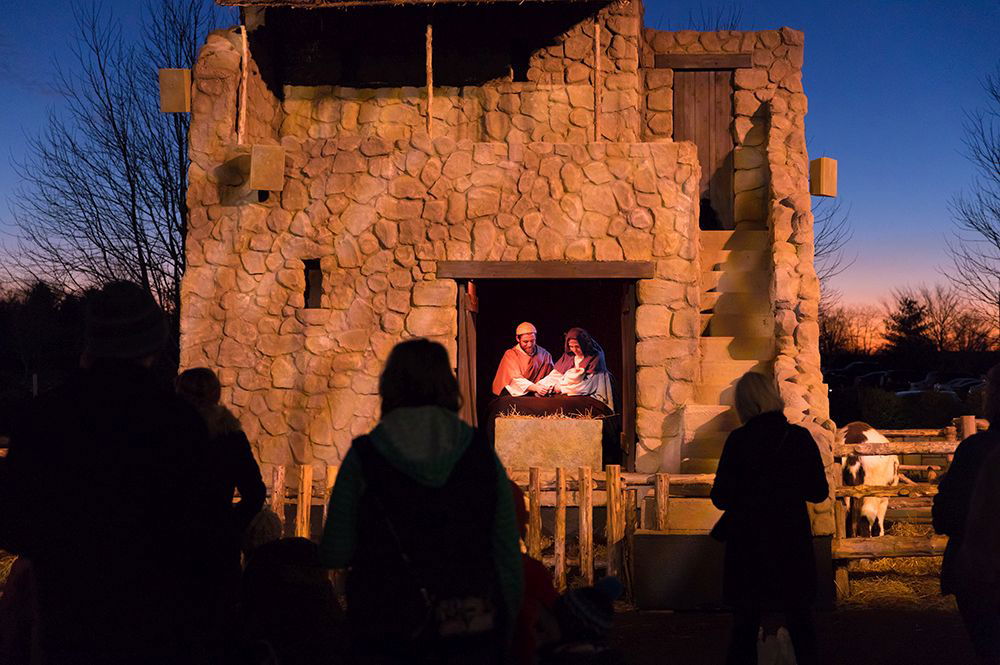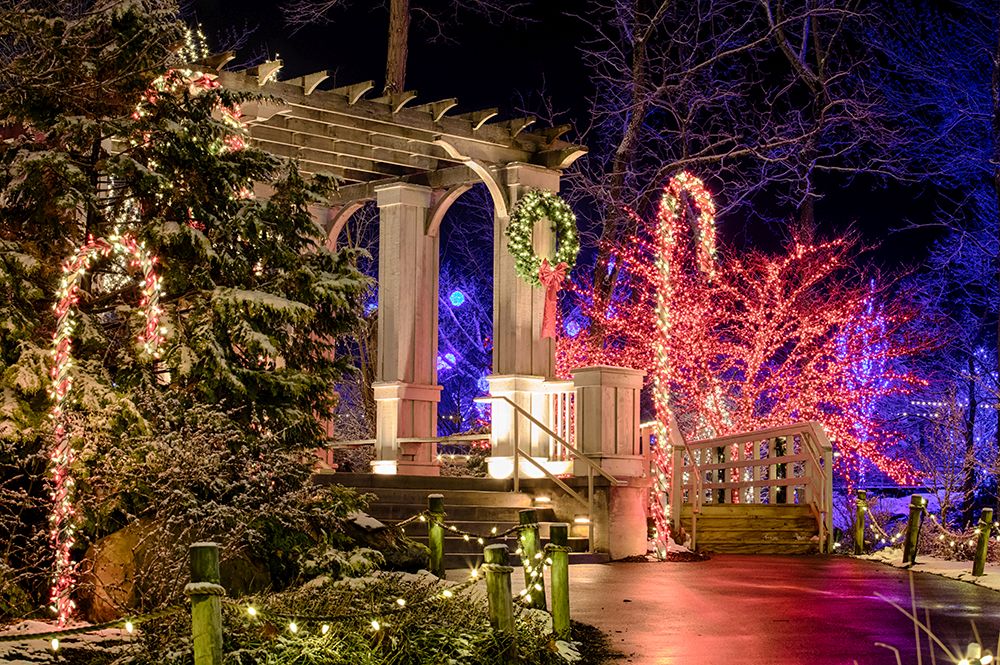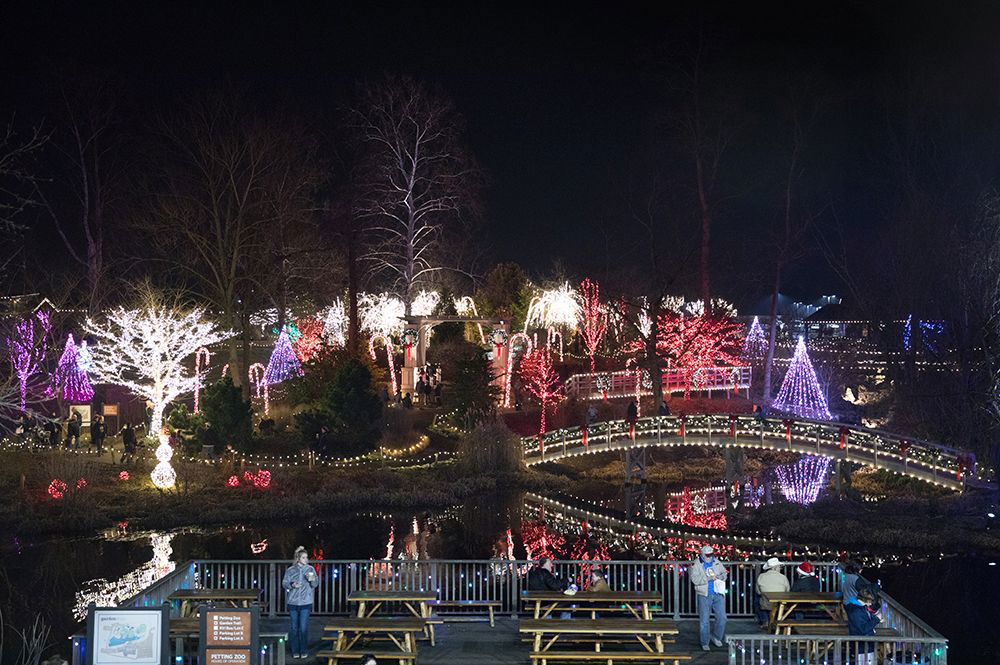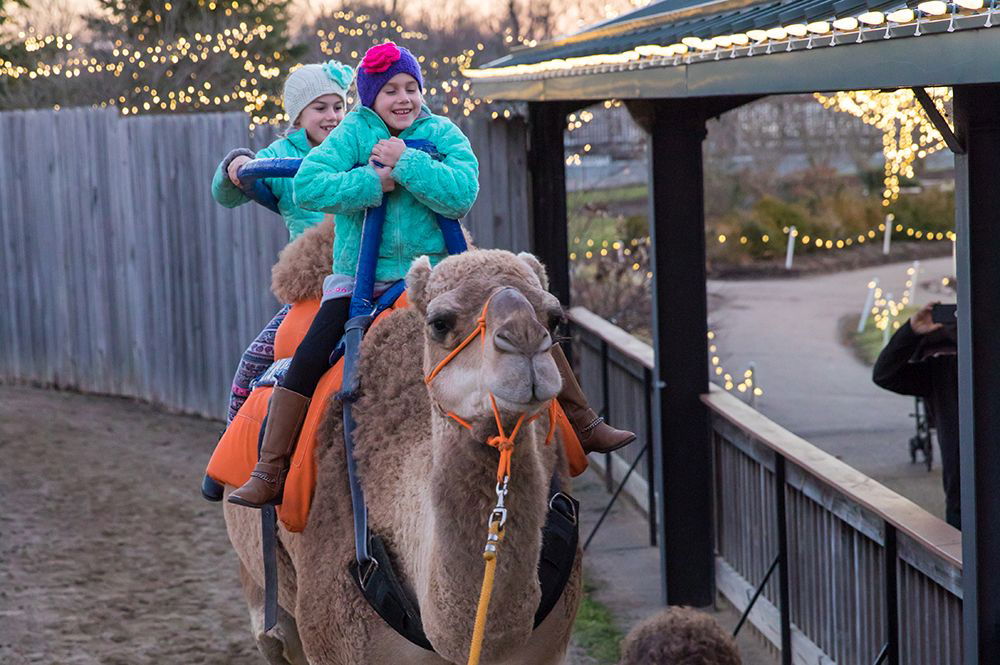 And if you're traveling up or down I-75 (the busiest north-south interstate in America) for Christmas, you will likely pass right by the Ark and near the Creation Museum. The Ark is just off exit 154 in Williamstown, Kentucky, and the museum is just off exit 11 at Petersburg, Kentucky, on I-275, the Cincinnati bypass, which connects with I-74, I-71, and I-75.
A stop to see ChristmasTown or ChristmasTime is a great way to break up your trip and see something spectacular that will direct your heart towards Christ and what he did for us. Check the websites for details.
Both events have free admission to the grounds with a nominal parking fee. Check websites for additional costs for certain items. You can also upgrade your experience and get access to our two world-class attractions, along with numerous other wonderful Christmas activities inside.
Learn more at ArkEncounter.com/Christmas and CreationMuseum.org/Christmas.
Thanks for stopping by and thanks for praying,
Ken
This item was written with the assistance of AiG's research team.