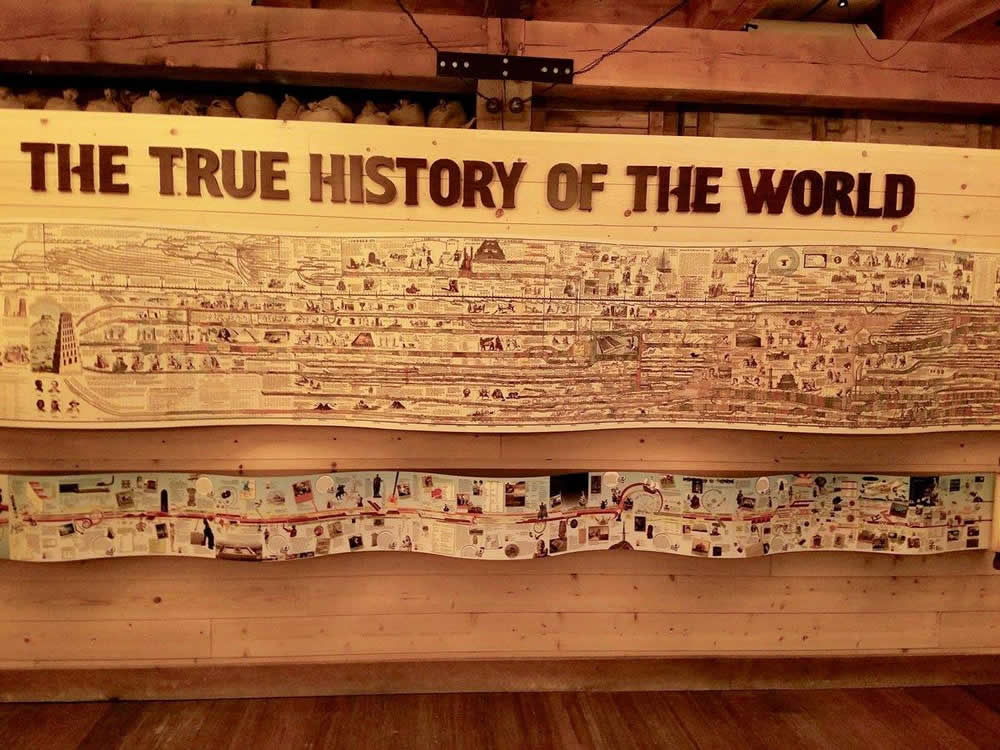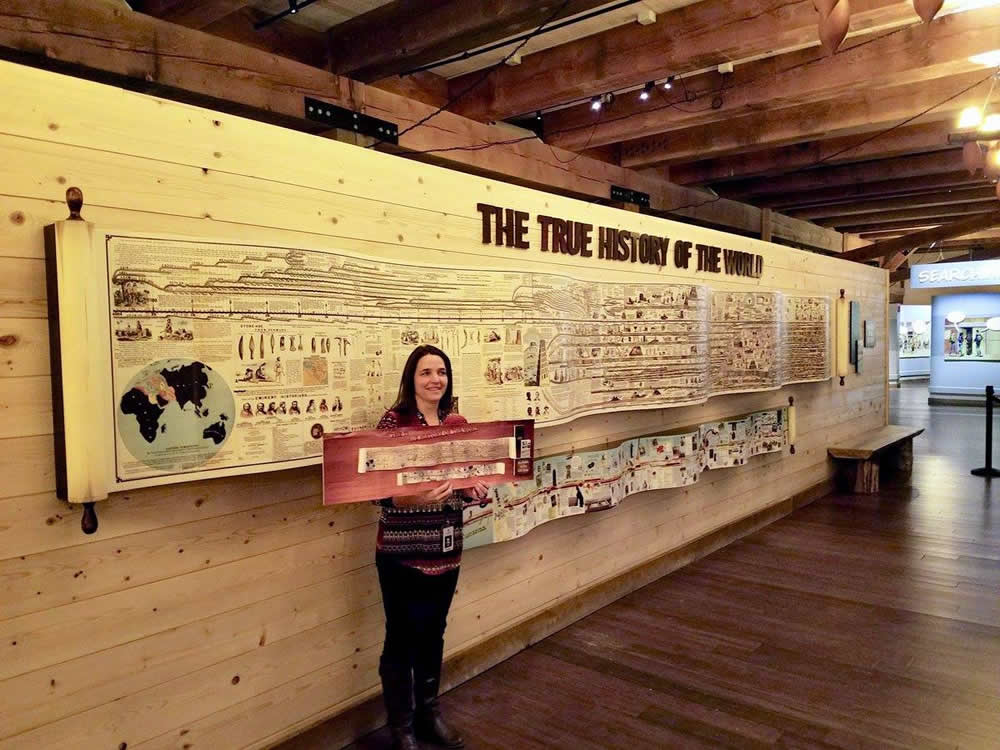 This exhibit features charts from Adam's Chart of History and Big Book of History detailing the most important events throughout history, starting at creation and moving forward. Unlike at evolutionary museums and attractions, these charts show world history from a biblical perspective and a 6,000-year timeline. Adam's Chart of History, which is a whopping 23 feet long, is designed for adults and young people and contains many more events than the kid-friendly Big Book of History, which is only 15 feet, but still packed with info.
Both of these books are available for purchase together or separately at AnswersBookstore.com. They are great for anyone and a fun addition to a Sunday school, Christian school, or homeschool classroom. We also have a Chronological Bible Study Theme Pack available that includes some of our favorite chronological resources at a highly discounted cost. This pack makes a wonderful compliment to either (or both) of these resources.
Recently, a few days before this new exhibit was installed, our social media team did a Facebook Live video with Tim Chaffey, the content manager for the Ark and Creation Museum. Tim was showing many of the new exhibits, signs, and other updates that have been added to the Ark since we opened. You can watch that video below.
Come and visit this world-class attraction and its sister attraction, the Creation Museum, in Northern Kentucky.
Plan your visit at ArkEncounter.com and CreationMuseum.org.
Thanks for stopping by and thanks for praying,
Ken
This item was written with the assistance of AiG's research team.