For this anniversary event, Del brought three college students from Wheaton College in Illinois to visit the Ark Encounter and filmed their tour. These students have started a creation club at Wheaton College—a school that does not stand on the authority of God's Word when it comes to Genesis as AiG does. I think you'll enjoy their exchange. This exclusive content will be shown at the end of the film.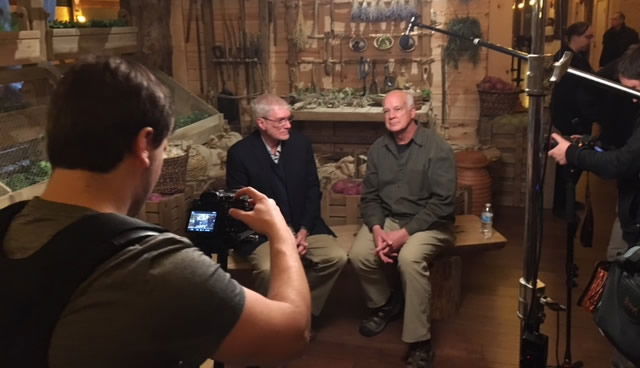 I met with Del Tackett and Thomas Purifoy, the producer of the film, at the Ark Encounter to discuss the upcoming theater showing and the impact the film has already had. We did a Facebook Live together, which you can watch below. Be sure to watch all the way to the end to get an exciting update on what's coming next from the folks behind Is Genesis History?
If you haven't seen Is Genesis History? or if you want to see it again, visit IsGenesisHistory.com to find one of the 850 theaters across America screening the documentary for an encore showing February 22, 2018. Or you can order a DVD or digital download from our online store.
Learn more at IsGenesisHistory.com and watch the trailer promoting the upcoming anniversary showing. I encourage you to share it with friends and family.
Thanks for stopping by and thanks for praying,
Ken
This item was written with the assistance of AiG's research team.