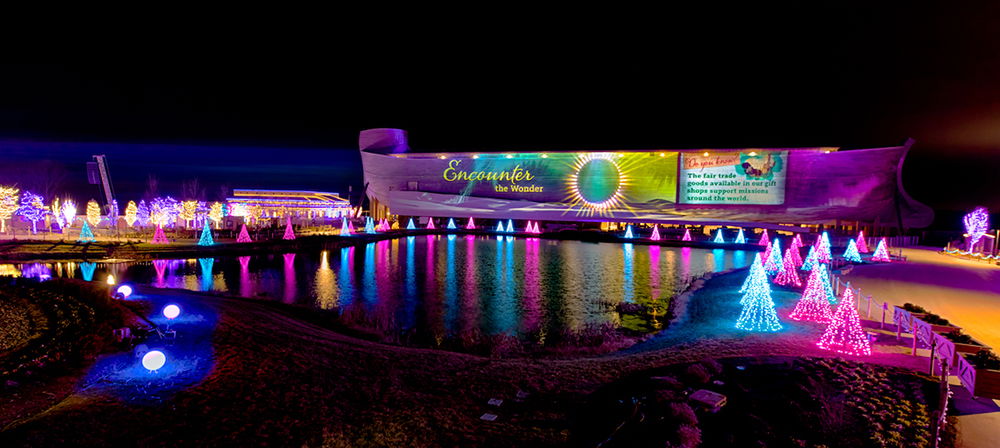 "Encounter the Wonder" powerfully presents the gospel. It begins with the Creation account, continues to the Flood, then to the nativity, and finally to Christ's death and Resurrection. We pray many hearts and lives will be impacted by this stunning program.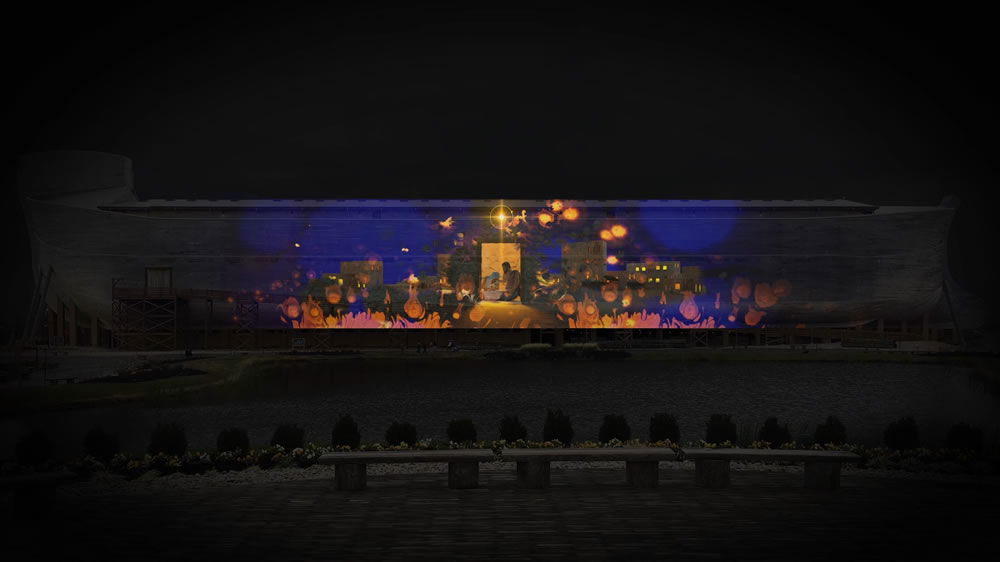 Our A/V team has filmed the program during one of the showings, and we've uploaded it to YouTube so you can watch it and share it with others. Of course, it's so much more stunning in person, but this video will give you an idea of what it's like.
One evening, I did a Facebook Live video showing the beautiful lights that have been set up around the Ark Encounter grounds.
ChristmasTime at the Ark Encounter
I encourage you to come to Williamstown for ChristmasTime at the Ark Encounter. Admission is free ($10 fee for parking). The gospel is very powerfully presented. Bring all your family and friends to enjoy this special event.
ChristmasTime runs until January 15, with the exception of Christmas Eve and Christmas Day. The stunning "Encounter the Wonder" show plays at 7, 8, and 9 p.m. each evening.
You can also enjoy our delicious, seasonal buffet in Emzara's restaurant, shop in our massive fair-trade market, enjoy the Ararat Ridge Zoo, and ride a camel or donkey (ticket purchase required).
Learn more at ArkEncounter.com/christmas.
ChristmasTown at the Creation Museum
Also join us for ChristmasTown at the Creation Museum, located just 45 minutes from the Ark Encounter. This free event takes place each evening until December 30 (closed Christmas Eve and Christmas; $5 fee for parking).
ChristmasTown features a dazzling garden of lights, a live nativity, and much more. It's fun for the whole family. Learn more at CreationMuseum.org/christmas.
Thanks for stopping by and thanks for praying,
Ken
This item was written with the assistance of AiG's research team.