If I recall correctly (my memory is not as good as Tom's!), I'm usually out of the country when Tom speaks, so I was sorry to have missed him when I was Down Under last month. I encourage you to visit his website and consider hosting him in your church. Because he teaches at Shasta Bible College in California, Tom is usually available to travel and speak in the summer.
Some AiG staff first met Tom in Jerusalem. He recited the entire book of Revelation—all 22 chapters—from memory, and held the audience spellbound. We've had the privilege of working with him ever since.
Here is a photo of Tom in front of our staff earlier this month as he spoke 2 Peter from memory.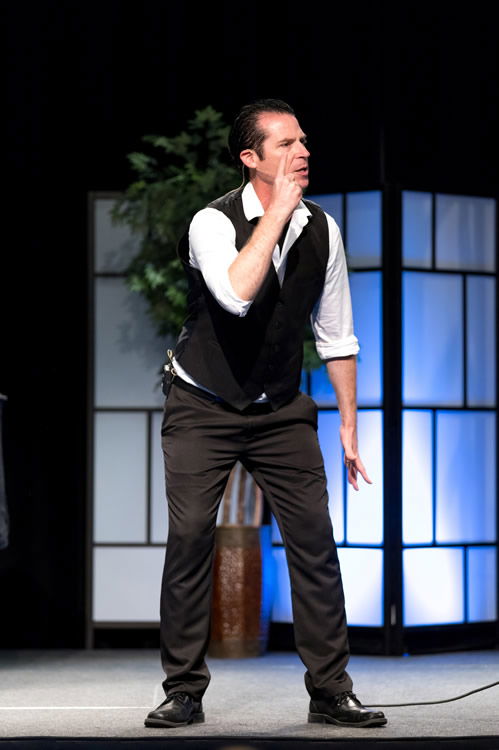 And here is a photo of his growing family at the Ark.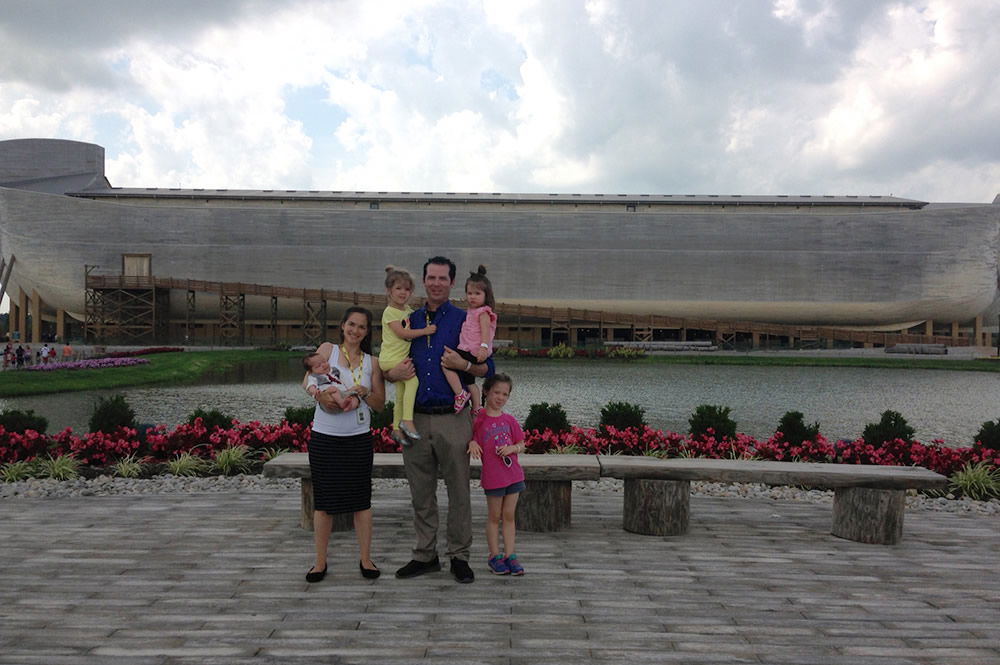 You never know what will be going on at the Creation Museum. Make your plans to visit the museum, and check the schedule to see what exciting events will be going on the day of your visit!
Thanks for stopping by and thanks for praying,
Ken
This item was written with the assistance of AiG's research team.