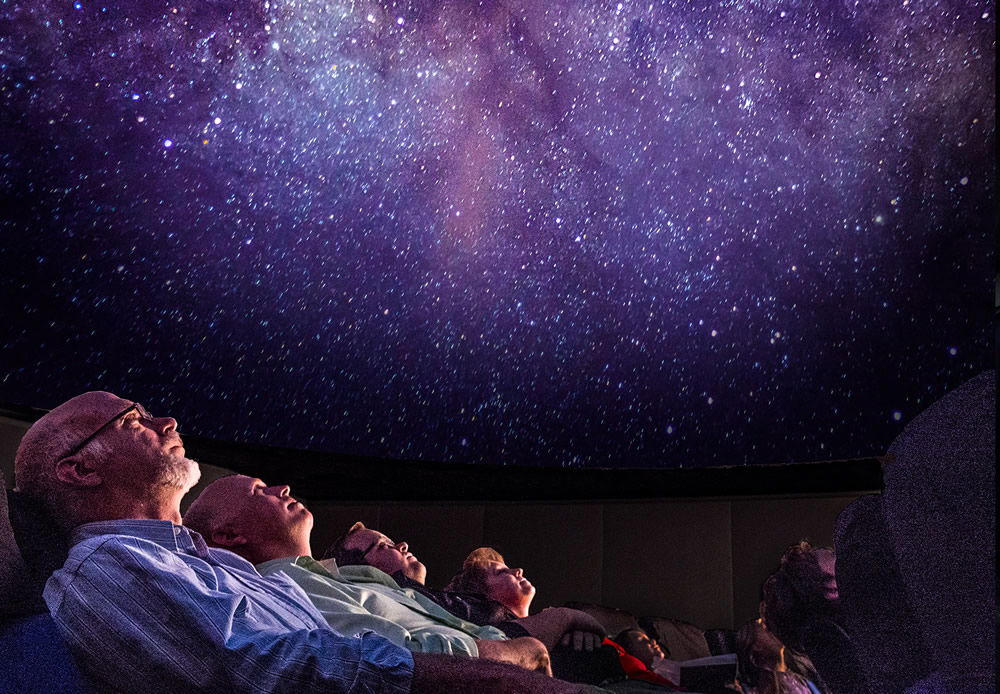 Explore is divided into two age groups, junior (8–12) and senior (13–18). Your young person will experience a day of adventure and exploring God's creation as they
view the sun through special solar filters (a $5.95 value)
participate in hands-on solar system activities
learn about nocturnal creatures with a special zoo encounter
attend a private teaching session with AiG's astronomer Dr. Danny Faulkner
enjoy a scavenger hunt for senior participants
look at the constellations with a special Astronomy Live session with Dr. Faulkner for juniors (a $9.95 value)
use our telescopes for a special stargazer's event at our observatory (a $15.95 value).
Junior participants will attend our popular Aliens: Fact or Fiction show in our world-class planetarium (a $7.95 value), and seniors will attend that show as well as our premiere show Created Cosmos (an $11.95 value for both shows).
Explore is only $15 per participant (museum admission is not required to attend and is not included in this price)—this an excellent price for a day jam-packed with activities. Parents are encouraged to attend with their child since there's something for everyone (parents must purchase a ticket to attend). This unique workshop is a great way to help you and your child learn more about the incredible objects in our sky from a biblical worldview.
You won't want to miss this fun-filled day. Learn more and register on the Explore: Astronomy event page.
Thanks for stopping by and thanks for praying,
Ken
This item was written with the assistance of AiG's research team.