Several of the families who've visited over the last few months have sent us letters, and I thought I would share a few of these with you:
"Told Everyone about His Trip"
We recently visited the Museum and the Ark. Our entire family was challenged and encouraged by your ministry in more ways than one. Our eight-year-old son, Gideon, has told everyone about his trip to the Ark. Thought you'd like this picture he drew.

–Family from Michigan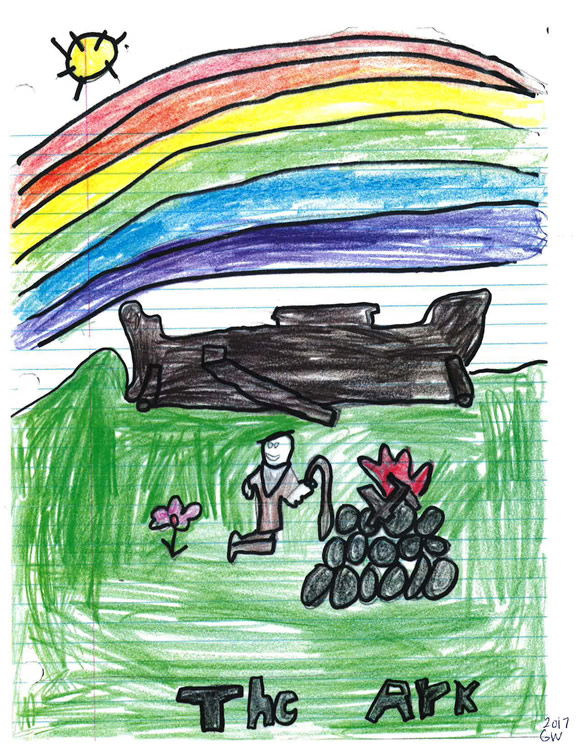 "The Ark Was Much Bigger"
Peter (4) has learned that the Ark is not small like [it's] shown in many books. He loves to find pictures of the Ark and bring them to us saying, "The Ark was much bigger than this!" This gift is from Peter from money he earned. He wanted to give it to the Ark.

—Peter from Colorado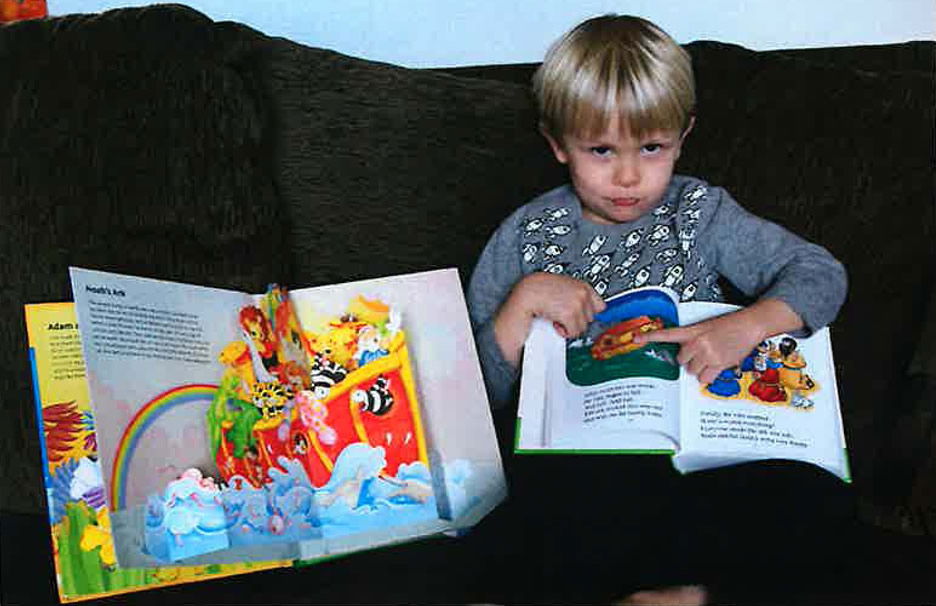 "Went to the Ark . . . It's Amazing!"
My name is Lily. I went to the Ark last July and it's amazing! I loved all the animals, and my favorite part was the "bathtub ark" room.

Anyway, today I had a field trip to a cave with my class; we learned how carbonic acid (supposedly) formed caves by eating away at the limestone. I also attended your lecture series when you came to Colorado last spring. I asked the tour guide a couple of questions based on what I learned from the Creation Museum.

I asked, "So, basically the caves formed with a little bit of water and a lot of time?" He said, "Yes." I raised my hand again and asked, "Is it possible they could have formed with a LOT of water and a little bit of time?" To this he replied, "Well, there are theories about 'underground rivers,' which they think could have formed Grand Canyon." I raised my hand again to see that he was very annoyed with me. He called on me, and I asked, "So you mean like a flood?" He said, "Yes." (For the rest of the tour he didn't call on me.) But I know that carbonic acid didn't form the caves over "thousands of years," but it was a result of the Flood. Thank you for teaching people about the Flood.

—Lily from Colorado
I encourage you to bring your children or grandchildren to visit the life-size Ark and Creation Museum. These two world-class, Christian-themed attractions bring the pages of the Bible to life and are sure to delight and inspire your young person.
Plan your visit at CreationMuseum.org and ArkEncounter.com.
Thanks for stopping by and thanks for praying,
Ken
This item was written with the assistance of AiG's research team.