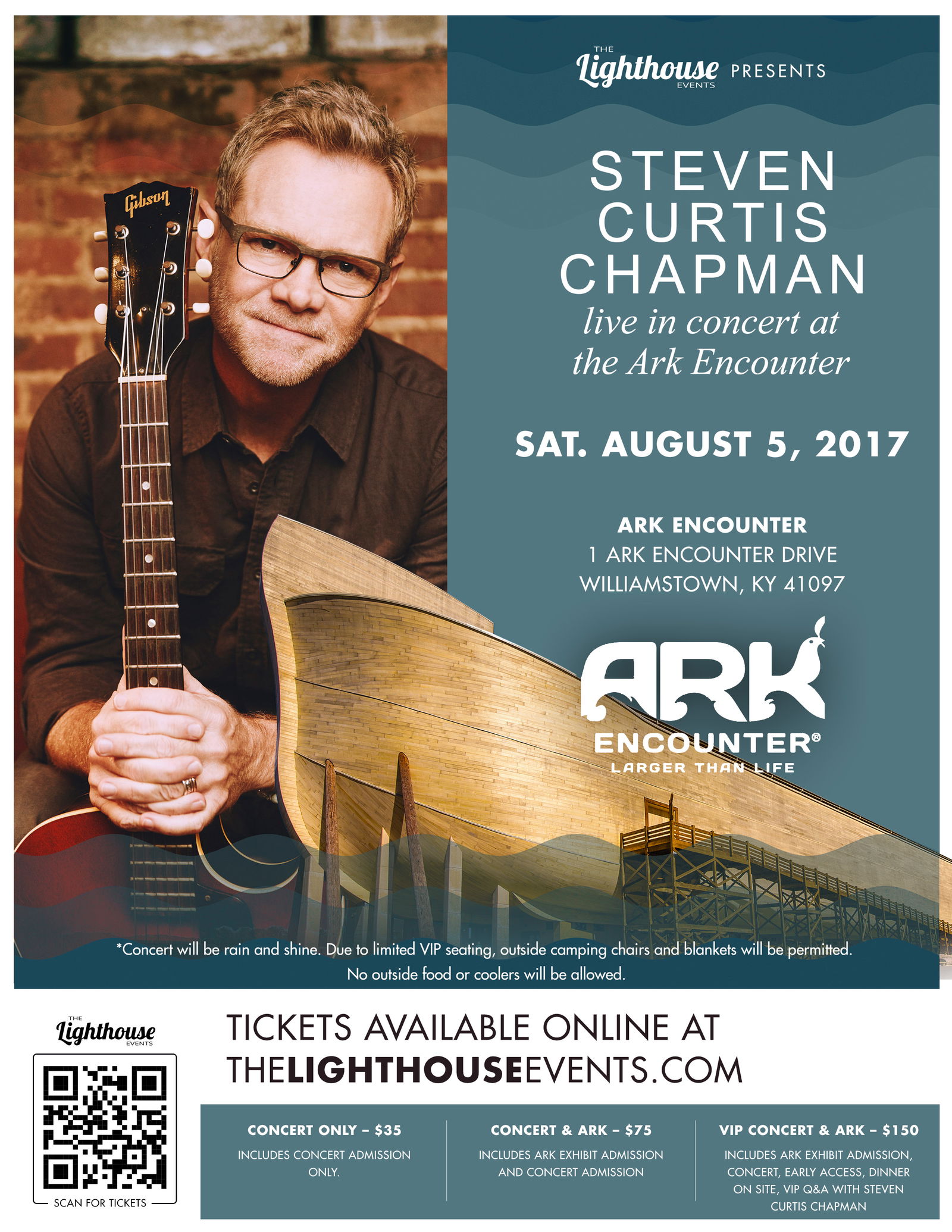 You won't want to miss this exciting summer event! Tickets are available for the concert only or as a combo ticket to both the concert and the Ark. There's even a VIP concert ticket, which gives you early access and admission to both the Ark and the concert, as well as a special VIP dinner and Q&A session with Steven Curtis Chapman, who grew up in western Kentucky.
If you're a fan of contemporary Christian music, I encourage you to order your tickets to this uplifting concert event today. This is a great opportunity to be encouraged through music and to see the full-size Noah's Ark. Since the Ark is within a day drive of almost two-thirds of the US population, we hope this concert at the Ark will be a national draw.
Tickets can be purchased through The Lighthouse Events.
Thanks for stopping by and thanks for praying,
Ken
This item was written with the assistance of AiG's research team.