On this trip, several of their children (and some grandkids) toured our life-size Noah's Ark as well, along with some of their friends. Here is a photo of the large group at the Ark on Friday morning.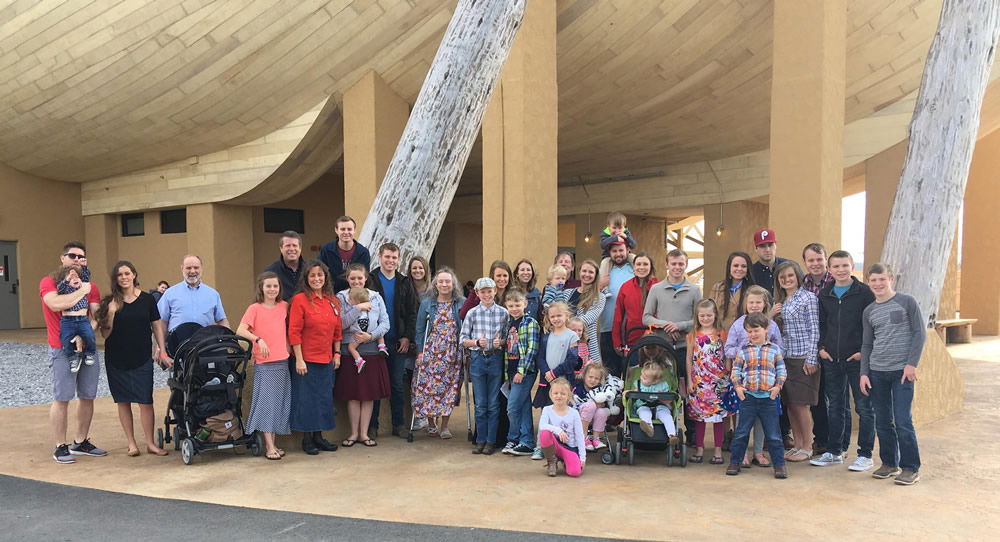 No, they weren't here filming for TV—just enjoying a family visit to two family friendly attractions!
Make plans to bring your own family to the Ark Encounter.
Thanks for stopping by and thanks for praying,
Ken