As I was getting ready to speak at the Creation Museum yesterday, Jim Bob and Michelle Duggar and 14 of their children came through the door! The Duggars and other close family members had decided to pay a visit to the Creation Museum.
I'm sure many of you are familiar with the Duggars—a large home school family in Arkansas. As their website states,
To date they have been featured on five Discovery Health & TLC documentaries entitled, "14 Children and Pregnant Again!", "16 Children and Moving In!", "Raising 16 Children!","On The Road With 16 Children!" & "Duggar's Big Family Album". They have appeared on numerous National and International TV shows including The Early Show, The Today Show, The View,Fox & Friends, Italian Public Television, KBS (Korean Broadcasting System),Discovery Home & Health (UK & Australia), Jimmy Kimmel Live, Fox News Network, CNN, MSNBC and others. They have done countless interviews with radio talk show hosts around the world including NPR, AP Radio, CBS Radio,FOX Radio and others. They have appeared in various magazine and newspapers including Parents, New York Times, Dallas Morning News, Chicago Tribune, Ladies Home Journal, People and many others. From the United States, Canada, Korea, Japan, China, India, New Zealand, Australia, France and Germany.
In 2008, the Duggars visited the
Creation Museum
with a TV crew. The program with the Duggars at the Creation museum was first aired in November 2008 on the Discovery channel.
Here is a photo of me, Buddy Davis, and the Duggars when they visited yesterday: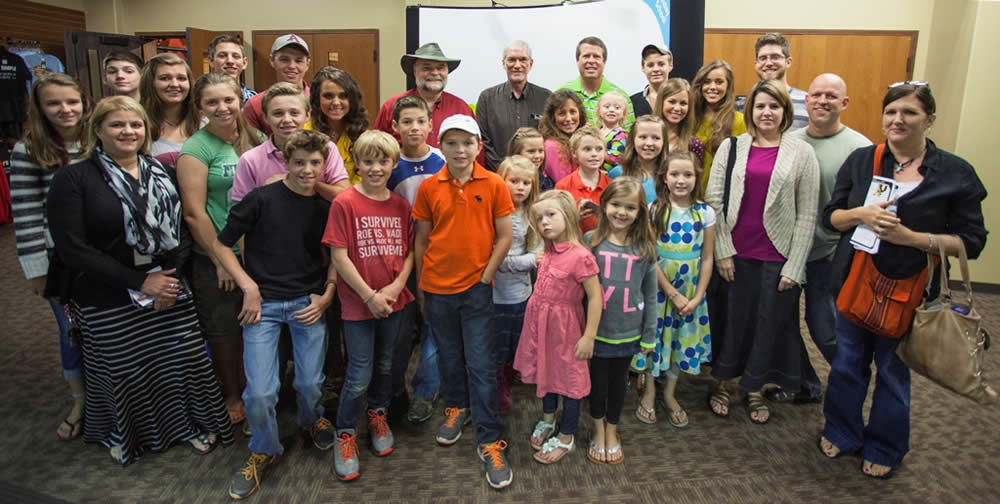 Here is a photo of me with Jim Bob: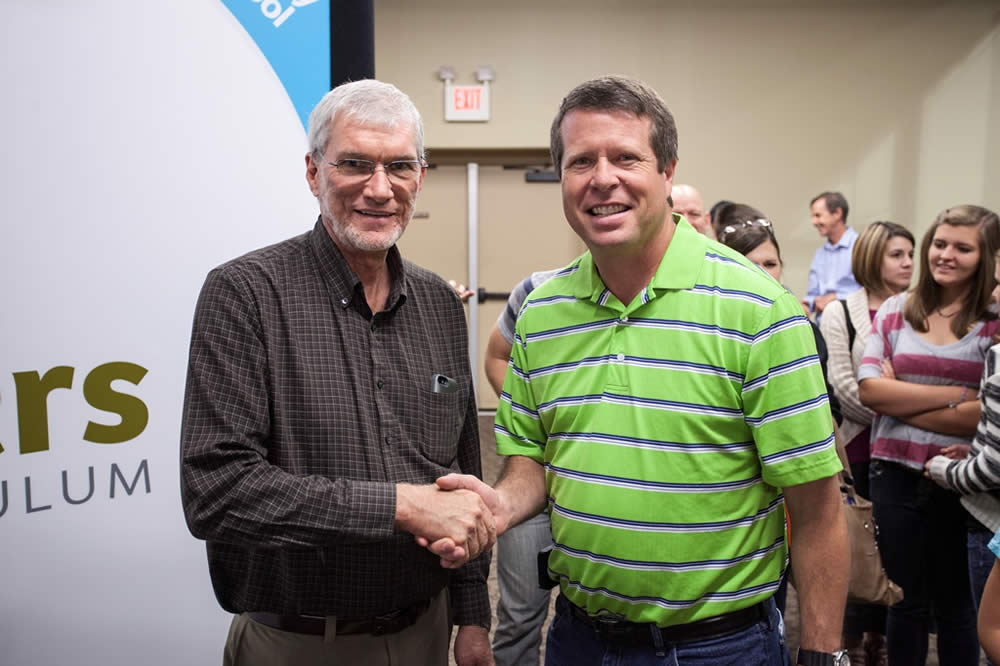 Please pray for the Duggars and the incredible public ministry they have as they have witnessed to millions of people.
Thanks for stopping by and thanks for praying,
Ken