This year, what if you made the day count for something more than just camping out in front of Best Buy or spending all day at the mall? While there's certainly nothing wrong with saving money through Black Friday deals on gifts for others, sometimes the day is so muddled in consumerism that we forget that every day should count for eternity. So here are four ways to make your Black Friday really count.
Give your day to others. If you're like many people who are off work on Black Friday, perhaps take a turkey dinner to an elderly shut in, visit with neighbors you don't usually interact with, or volunteer at a local mission or ministry. Not only will you be showing the love of Christ to others, but you will also grow closer as a family.
Visit the Creation Museum and the Ark Encounter. Both of our themed attractions are open the day after Thanksgiving. If you're close by, come spend the day learning about the authority of Scripture and the history of the world starting in Genesis. Bring a friend or family member as a witnessing opportunity.
Surf through our online store. In addition to your Black Friday shopping, visit AnswersBookstore.com. You'll have the opportunity to enjoy special savings on almost everything and receive one of my videos as a free gift with your order. You can see all the details here. These savings last until Monday, November 28. Stock up on resources that will have lasting impact as you use them to strengthen your faith or to reach out with the gospel to others.

This is one of the easiest times of the year to share the good news that Christ came to die on a Cross and rise victorious over the grave to save us from our sins.

Prepare yourself for the Christmas season of giving. For many people this means decorating a tree, wrapping presents, or stringing the house with lights. But it can also mean getting ready to share the gospel. You can do this by reviewing the Christmas account (Luke 2:1–20), deciding which organizations you might make a year-end charitable donation to, and thinking of ways to spread God's love to a dark world that needs the light of the gospel. Our culture screams its anti-Christian message and many secularists try to tear down nativity scenes and crosses; however, this is one of the easiest times of the year to share the good news that Christ came to die on a Cross and rise victorious over the grave to save us from our sins. One way you can share the gospel is by sending our beautiful Christmas cards, which include a verse about our Creator and Savior. And to include in the cards, you can order our seasonal gospel booklets, Uncovering the Real Nativity and From Creation to Bethlehem. Make a list of all unsaved family, friends, and coworkers that you can send a card to, and begin praying for Christ to work in their hearts.
To All the Skeptical Followers of My Blog
Be thankful "that Christ Jesus came into the world to save sinners" (1 Timothy 1:159)—you can be saved!
"The Lord is long suffering ... not willing that any should perish but that all should come to repentance" (2 Peter 3:9).
I am thankful that the same God, when "the Divine long suffering waited in the days of Noah" (1 Peter 3:20), wants all to turn to Him and be saved.
Thankful Our Kids Love the Lord
I am so thankful that all our kids love the Lord and are bringing their children "up in the discipline and instruction of the Lord" (Ephesians 6:4).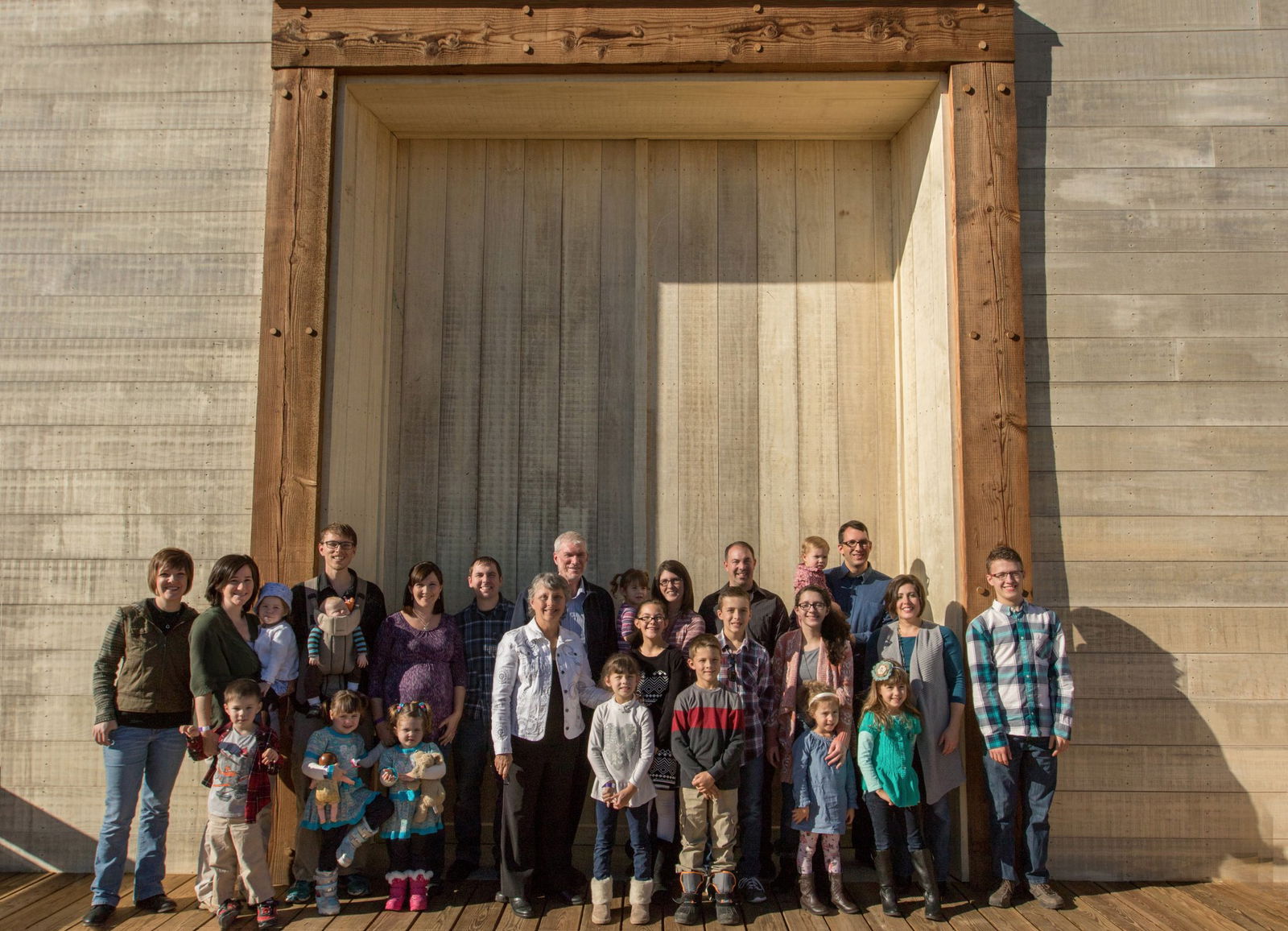 Here are seven of our ten granddaughters—these seven are all five years and below. One of them decided to try to eat millions of sprinkles (we call them hundreds and thousands in Australia). I am thankful for all our 15 (plus one on the way) grandkids—even if one of them decided to eat an entire bottle of sprinkles in one go!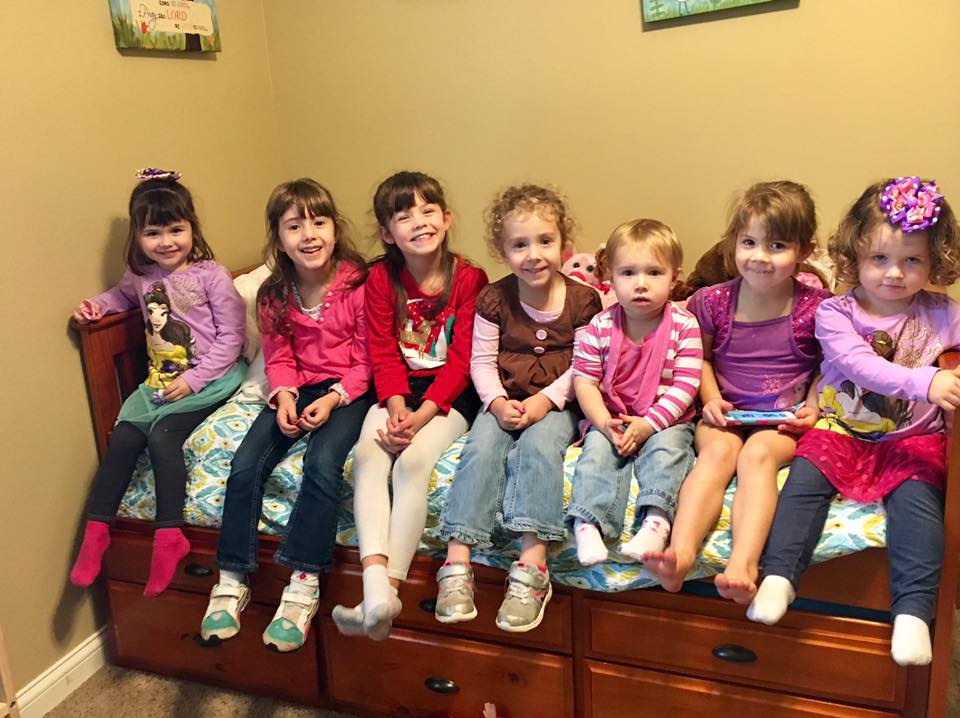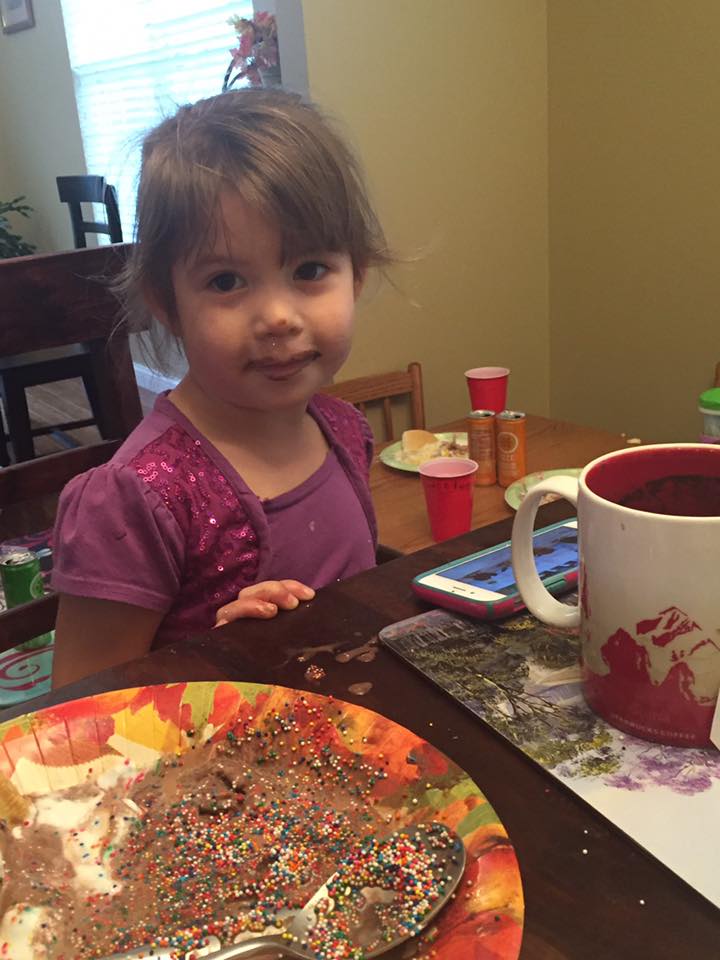 Thanks for stopping by and thanks for praying,
Ken
This item was written with the assistance of AiG's research team.