This delightful couple is originally from Puerto Rico. Because they speak Spanish fluently, they have been very effective during our annual Día Latino at the Creation Museum and Ark Encounter. On these days, we offer special talks in Spanish as a way to encourage Spanish speakers to visit our two popular attractions. Also, the Aybars provide translation help, as they did last Saturday at the Ark Encounter where we had about 2,100 Spanish speakers tour the Ark.
To recognize the fine work of these two passionate defenders of the Bible, we presented them with a plaque in front of museum guests last Friday in Legacy Hall. As the audience waited to hear a talk in Spanish, Mark Looy, our CCO, was on stage to give them the plaque.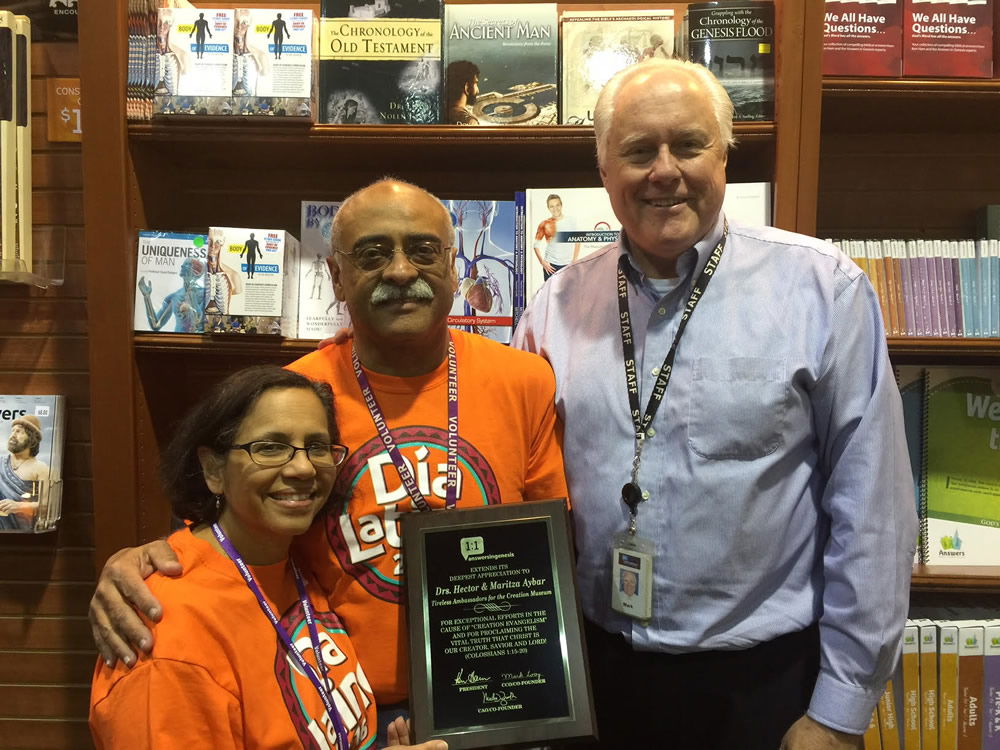 We want Hector and Maritza to know that we deeply appreciate the many ways they are proclaiming God's Word in these increasingly challenging times. Also, with tens of millions of Spanish speakers living in America today, we want to have resources to reach them with biblical truths and, most of all, with the gospel. Praise the Lord for those He has brought to us to enable AiG to reach millions with the Christian message.
Thanks for stopping by and thanks for praying,
Ken
This item was written with the assistance of AiG's research team.