When I often ask for a show of hands during my lectures in Legacy Hall of the Creation Museum, and when I talk to people before and after these presentations, I constantly meet people who have come from faraway states like California and Texas, plus, of course, those states that are within a day drive from our Northern Kentucky area.
Here is a photo of the four Calvary Chapel pastors in front of the Ark on Monday, as they were being taped by a videographer with His Channel.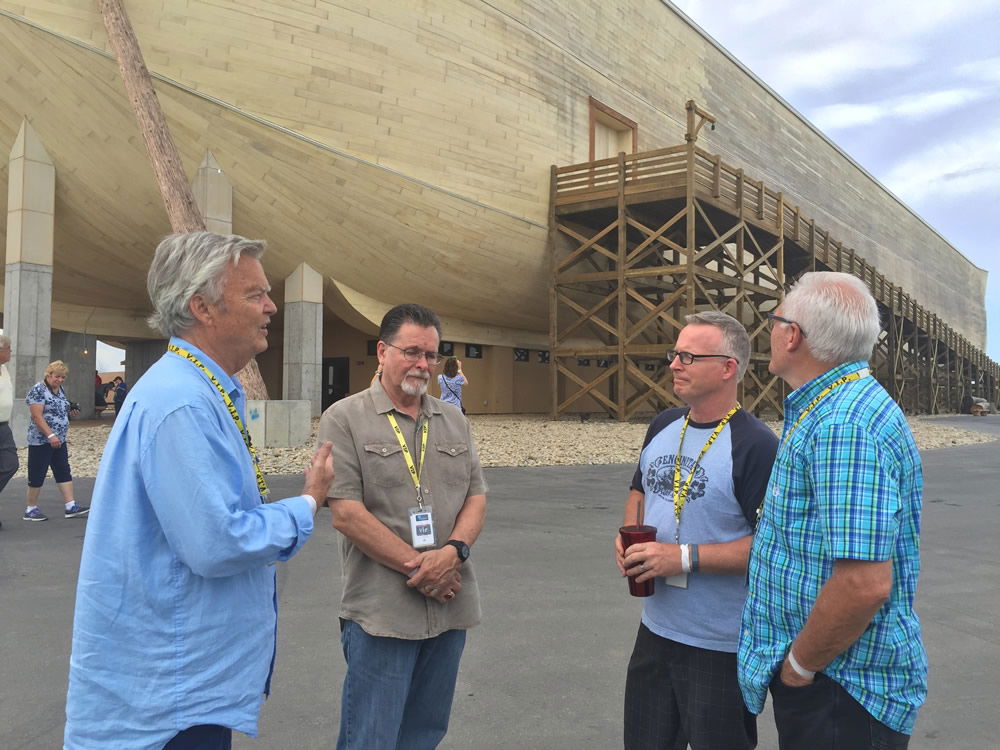 ---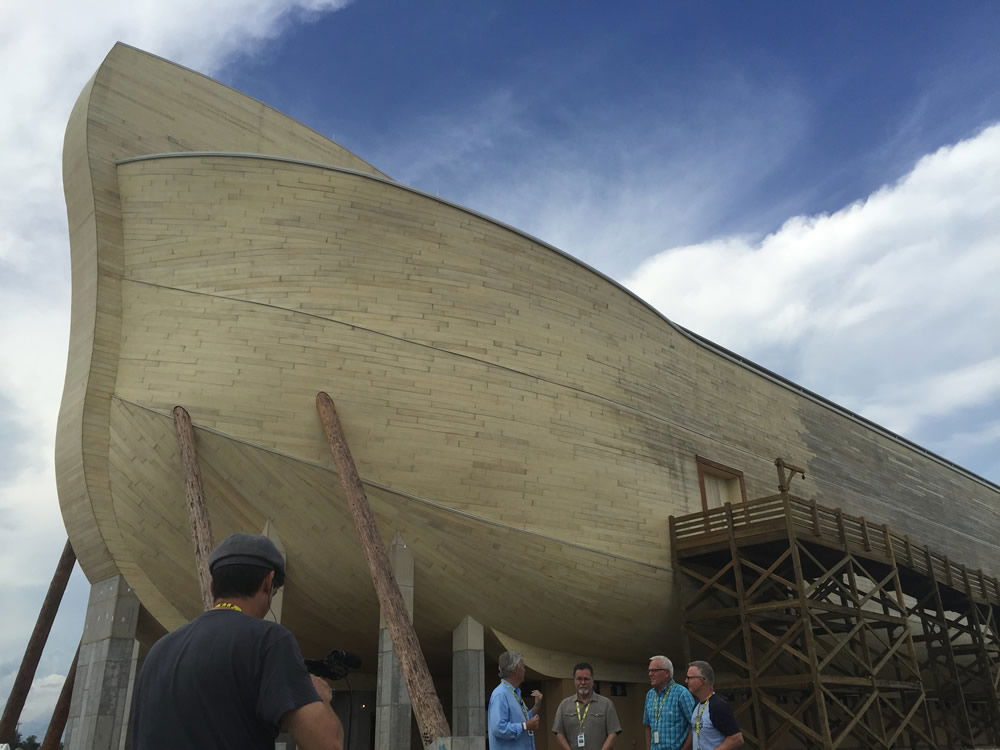 Pastor Pulley spoke at our staff chapel on Tuesday morning. He has become a good friend of the AiG ministry, having hosted me twice in his pulpit. Pastor Pulley took a construction tour of the Ark earlier this year, and was amazed to see how quickly all the wood was added and exhibits were installed in time for the July 7 opening. He used words like "breathtaking" to describe the Ark.
Thanks for stopping by and thanks for praying,
Ken
This item was written with the assistance of AiG's research team.