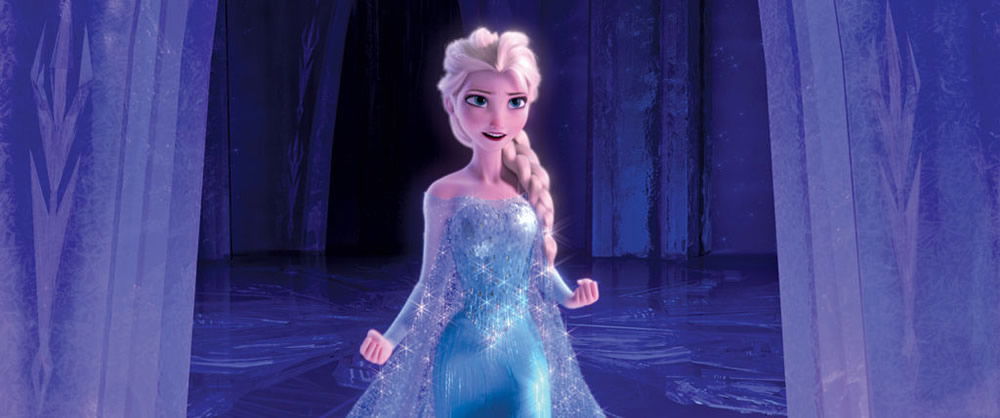 Over the last few days, the hashtag #GiveElsaAGirlfriend has been trending on Twitter to try to convince the studio to make Elsa a lesbian and to push their minority, anti-God view on generations of children. In many ways, Twitter has become something of a sewer with aggressive secularists attacking Christians; using expletives, pornographic language, and pictures; mocking and scoffing attacks; and trolling Bible-believing Christians with their intolerant attitudes! I do pray Disney doesn't take heed of such sinful attitudes.
If Disney does decide to make Elsa, or another prominent character, lesbian or gay, it sadly would certainly not be a surprising move. The secular world is working hard to ensure that the next generation of young people grows up believing that homosexual behavior and the transgender lifestyle are completely normal and healthy. Movies and TV shows are constantly introducing characters that are openly gay, lesbian, or transgender in an effort to normalize these behaviors. We shouldn't be surprised at such behavior from the world, and Christians need to be vigilant in regard to these influences on our children.
Grievously, the world's indoctrination of the youth is working. Young people (and many not-so-young people) are accepting and openly celebrating these behaviors, labeling those who refuse to show the same acceptance as "bigots" or "intolerant homophobes." Intolerance of the Christian worldview is growing. As our culture becomes more secular, we can only expect this intolerance toward those who think differently to increase.
So what should we do as Christians? Well, we need to be salt and light in the culture. (Matthew 5:13–16). Ultimately, the issue is not homosexual or transgender behavior; the root problem is a culture that has forgotten and openly mocks a biblical worldview, rejecting the gospel of Jesus Christ. They no longer care what God's Word says. Only God, as the Creator and author of marriage and gender (Genesis 1:27, 2:24), has the right to define marriage and gender; and He has done so in His Word. But since our culture has openly rejected God's Word, it's no surprise that people reject His definition of marriage and gender as well. Romans 1 says that this is a symptom of a culture that has abandoned God. It's a spiritual problem that needs a spiritual solution.
We're in the midst of a spiritual battle (Ephesians 6:12) in America and other Western nations. Satan, our enemy, is desperately fighting for the hearts and minds of the next generation. Our weapon in this war is not merely our clever arguments or even government legislature—it's the Word of God, prayer, and the gospel of Jesus Christ (Ephesians 6:17–18). We need to boldly stand on God's Word and lovingly proclaim the good news of the gospel to a lost and hurting world. Only then will we see hearts and lives changed for eternity!
Thanks for stopping by and thanks for praying,
Ken
This item was written with the assistance of AiG's research team.