College is a difficult time for many students, especially if they are Christian students attending a secular college. Their faith will be tested on all sides as anti-Christian, anti-God messages will probably be thrown at them every day.

Sadly, even students at many Christian colleges will find their faith tested. Many Christian schools have compromised on God's Word (particularly in Genesis), and they tear down, rather than build up, young adults' faith in God's Word.
Well, Camp Infinity (Ci) is announcing an exciting camp program designed just for college students this May in our Northern Kentucky area. If you have a young person in college or heading to college this fall, consider sending them to this camp designed especially to equip them to think biblically as they enter college. At this apologetics camp, students will develop the confidence in their faith that comes from being well-equipped to present the claims of Christ in a culture of strong skepticism about biblical authority (often largely due to evolutionary teaching).
This "Conflicting Worldviews College Camp" is the result of the applied apologetics training week that Ci created for its camp counselors. It includes four days packed with teaching from our experts at Answers in Genesis. Each student is also given hands-on training by going on specialized tours through two renowned museums—the Creation Museum and the Cincinnati Museum of Natural History and Science—which showcase the conflicting worldview of creation and evolution.
Here is a photo of AiG's astronomer, Dr. Danny Faulkner, with a previous Ci group: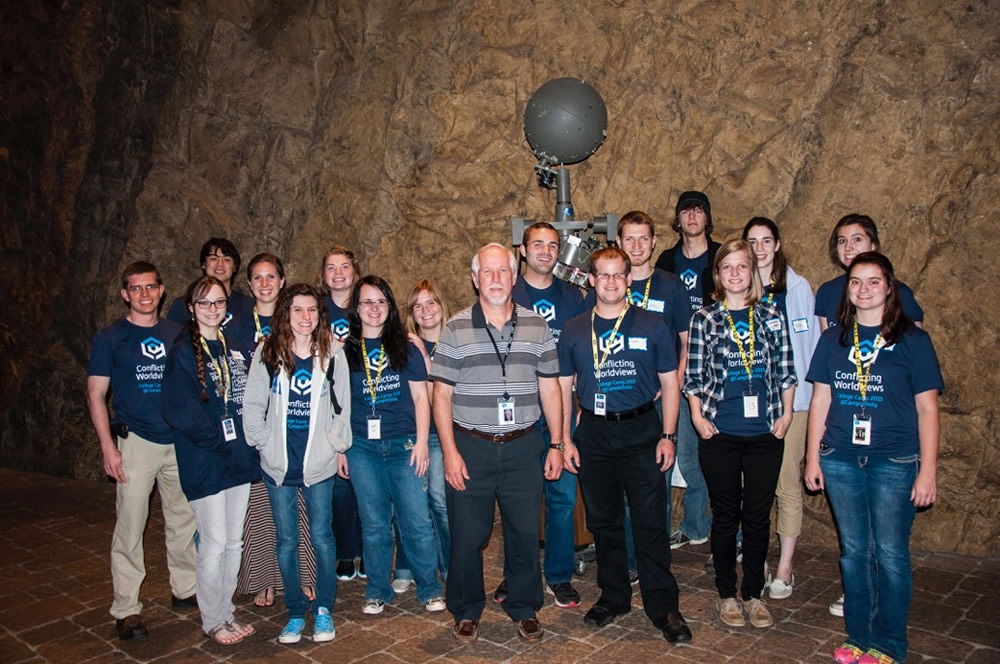 This May 15–19, send your college-age young person to Ci's "Conflicting Worldviews College Camp." Lodging, meals, and all museum admissions are included in one price. You can learn more on Camp Infinity's website.
You can also watch this three-minute video on the camp, which includes an endorsement from me.
Thanks for stopping by and thanks for praying,
Ken
This item was written with the assistance of AiG's research team.