Man is like a mere breath; His days are like a passing shadow. (Psalm 144:4)
Today Australian time is the one-year anniversary of the passing of my wife Mally's dad. Mally shared this photo with me, taken 22 years ago in December 1993—the month Answers in Genesis was officially started: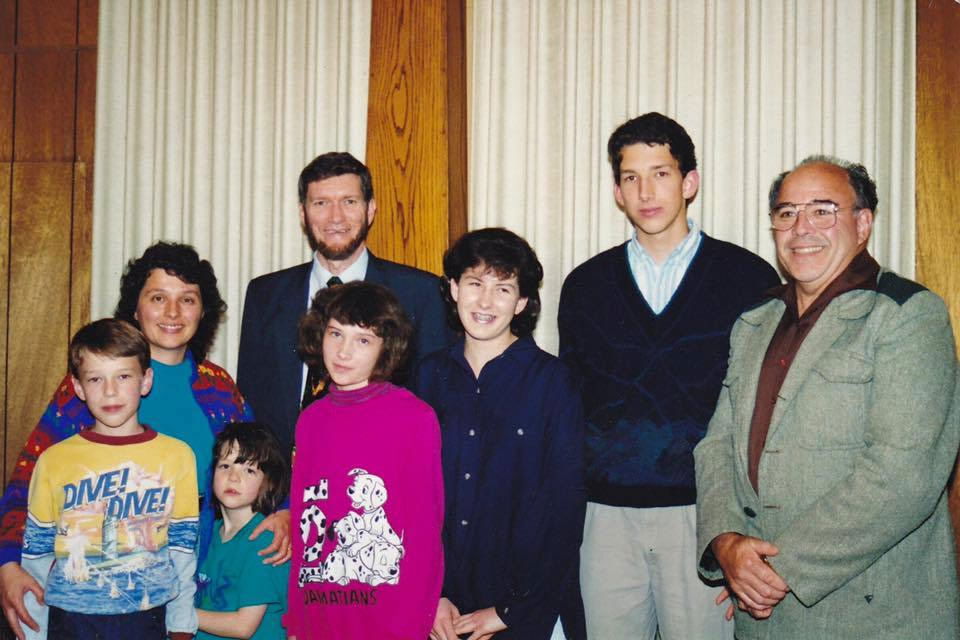 Mally and I look at lot younger—in fact, we are older now than Mally's dad was in this photo! It's a reminder of the brevity of life, a reminder that we should use wisely the time the Lord has given us, a reminder that it's only what is done for the Lord will last, a reminder to train our children in the things of the Lord, a reminder that one day we all have to stand before the Lord to give account, a reminder that our time on earth is nothing compared to eternity, and a reminder that "All flesh is as grass, and all the glory of man as the flower of the grass. The grass withers, and its flower falls away, but the word of the Lord endures forever" (1 Peter 1:24–25).
Thanks for stopping by and thanks for praying,
Ken