One of AiG's photographers took the photos below of the Noah's Ark construction site (in Williamstown, Kentucky). I was able to see them via Internet from Australia. These photos will give you a good idea of how the construction is rapidly moving ahead. The life-size Ark will be opened sometime next year. Professional research indicates upward of 2 million a people a year will visit this Christian attraction. Keep up to date at ArkEncounter.com.
For those who are not as familiar with this project, the Ark will be the largest wooden frame building in the world—510 feet long, 85 feet wide, 51 feet high—and filled with exhibits to challenge people concerning the truth of the Bible in Genesis and in particular the Flood account and the gospel. The Ark is being built on over 100 piers that are each 15 feet high. The precast concrete platform is for fire code reasons and will be between the first deck floor and the keel that will be underneath. The three towers will house stairs, elevators and restrooms (and anchor the Ark for wind load, and so on)—they will each be over seven stories high. The piers for the bow and stern are yet to be constructed. While these wooden bents are being installed, the exterior covering and roof are being worked on by others on the ground.
If you have skeptical questions about the Ark project, please read this article.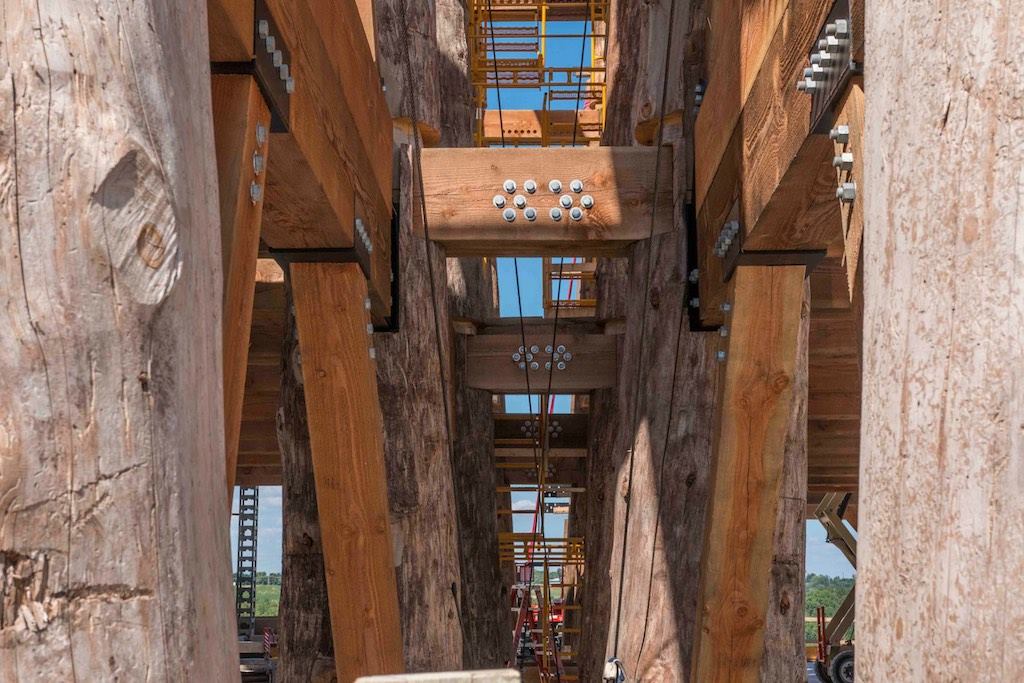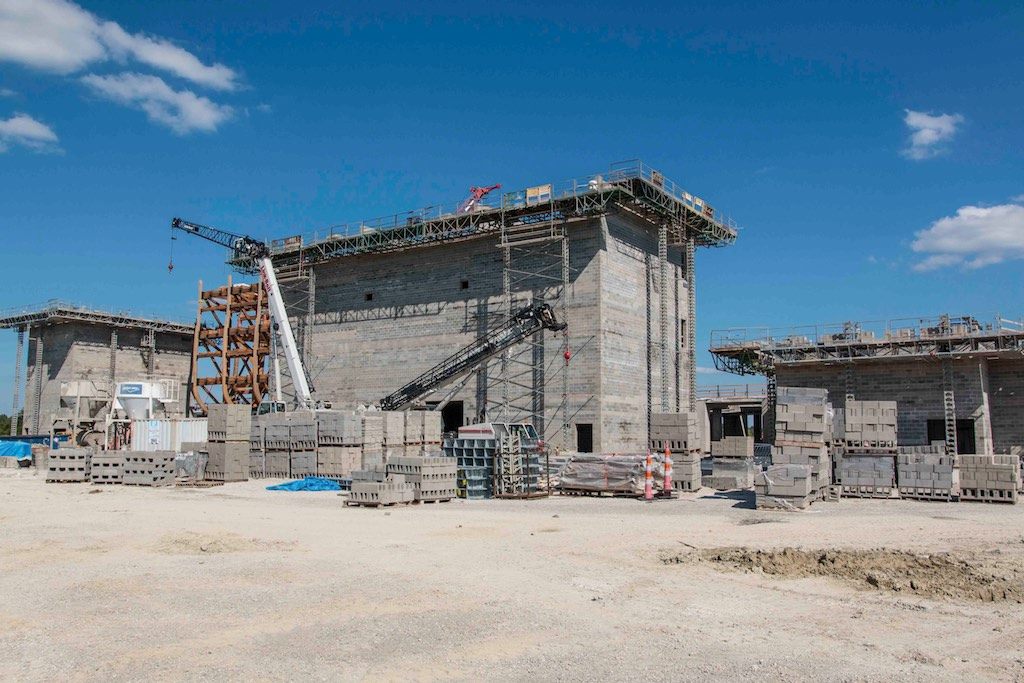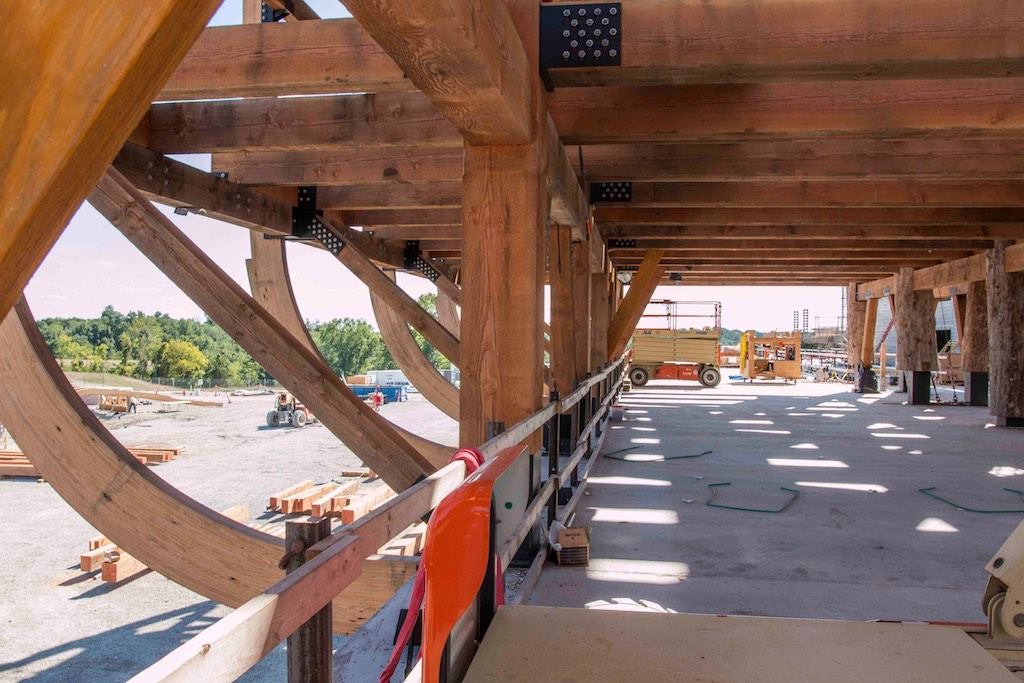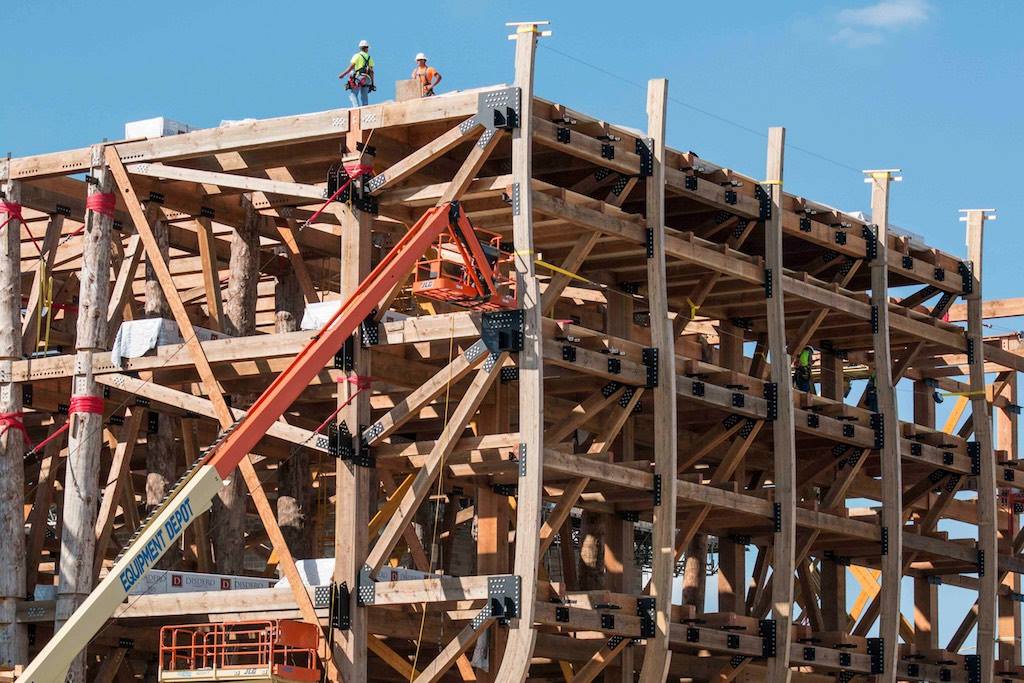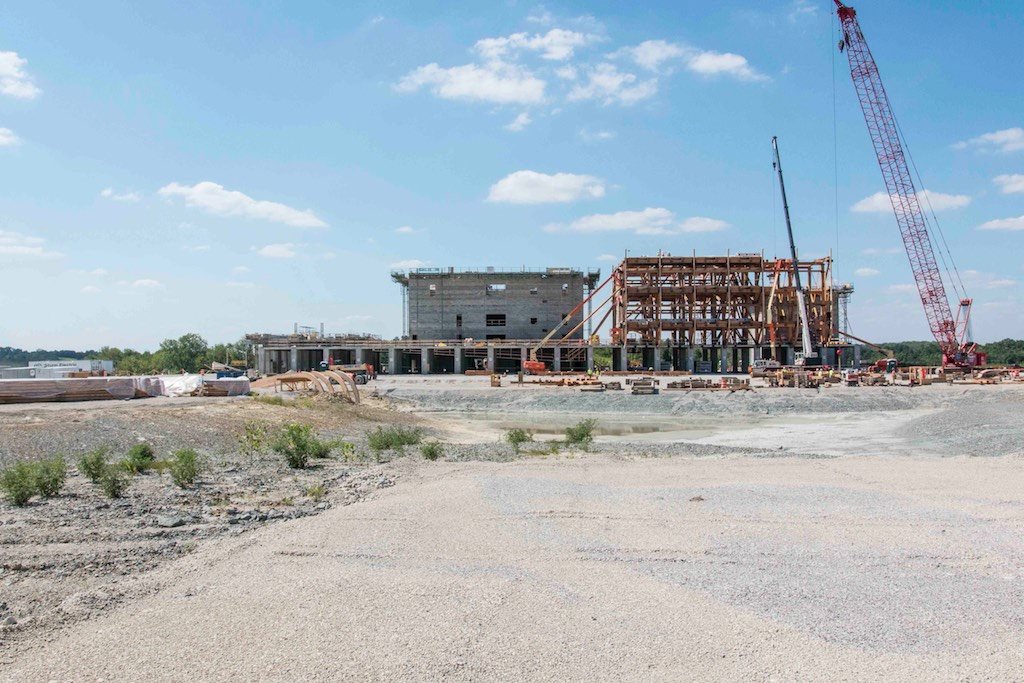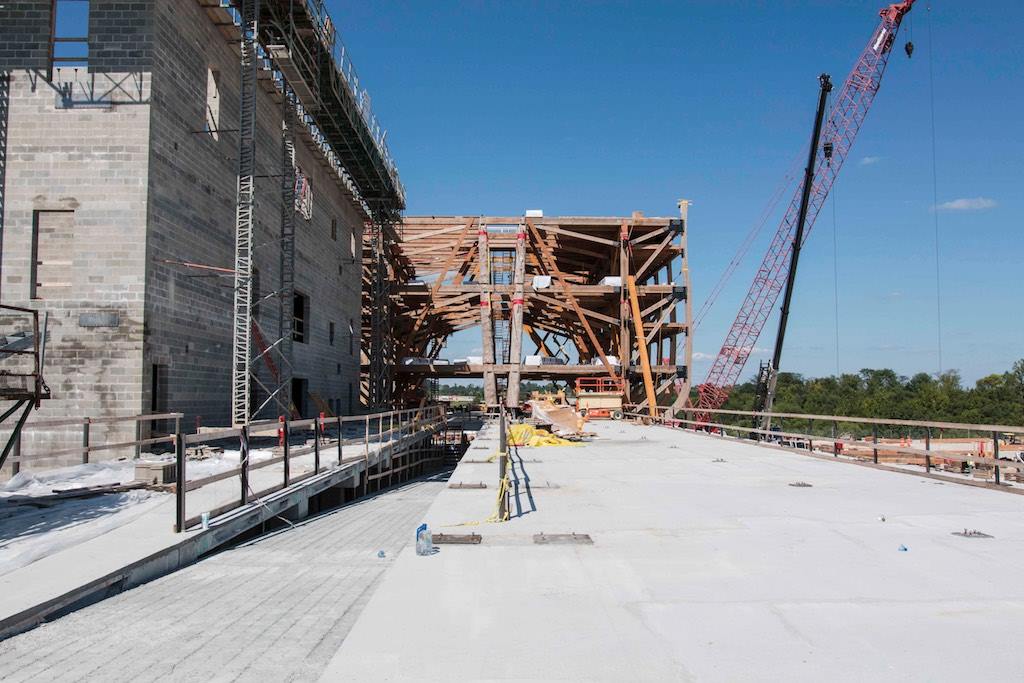 Thanks for stopping by and thanks for praying,
Ken