I am so blessed at AiG conferences to meet numerous children who not only attend the special children's sessions we hold but also attend the other presentations with their parents. So many of these children take notes and/or do artwork to illustrate what they have heard. I'm always thrilled to see how much these children pick up from all the presentations. I usually come home with voluminous numbers of cards and other items from these children.
Here are just a few examples from the many pieces of children's art I received in Athens, Alabama, recently: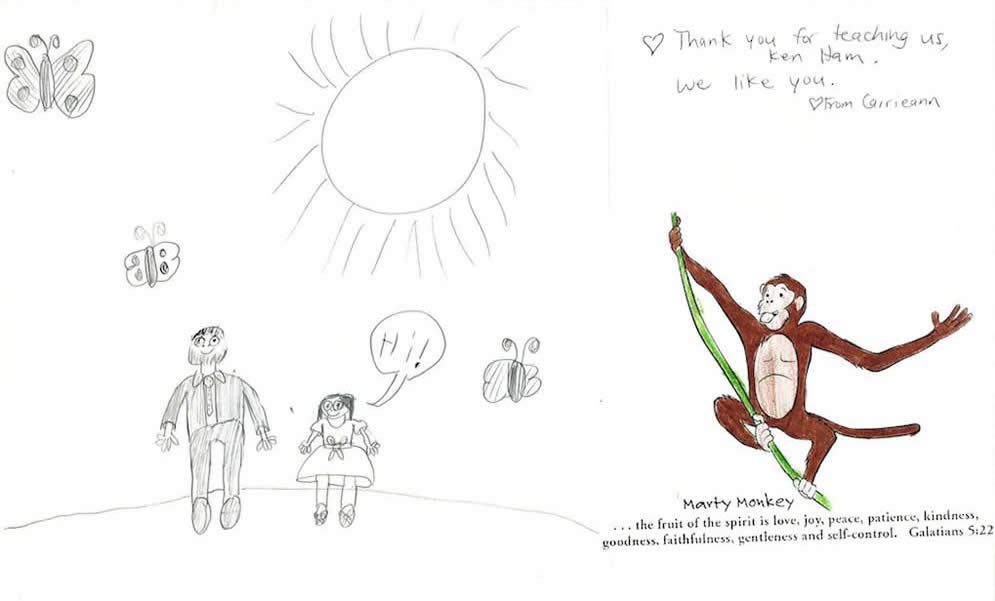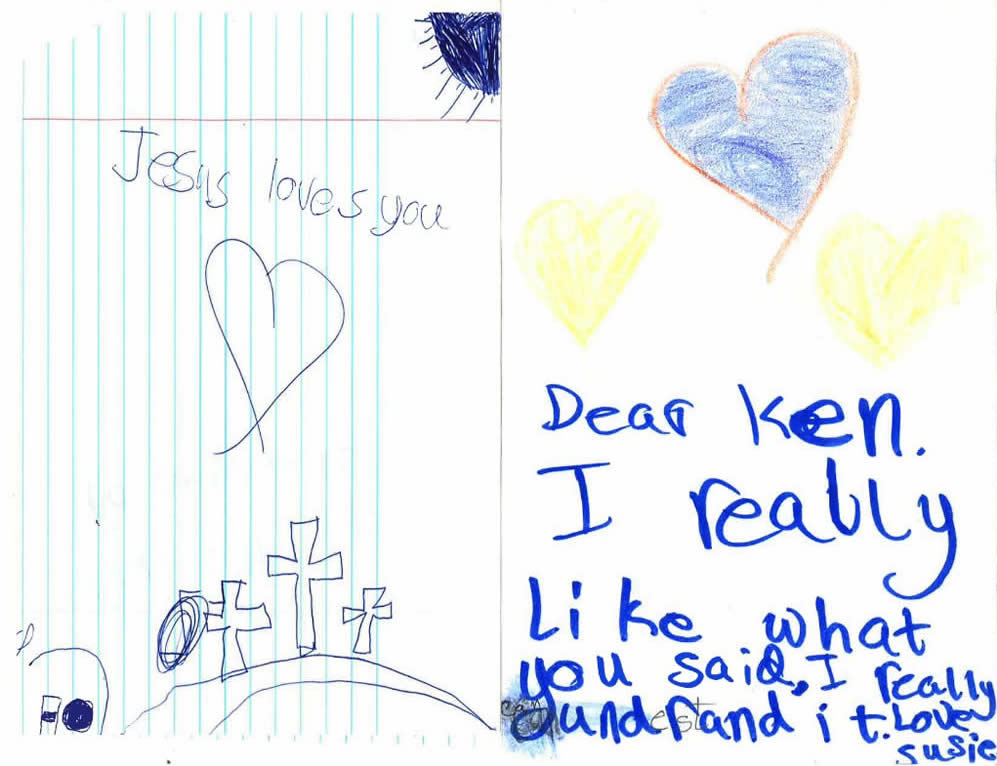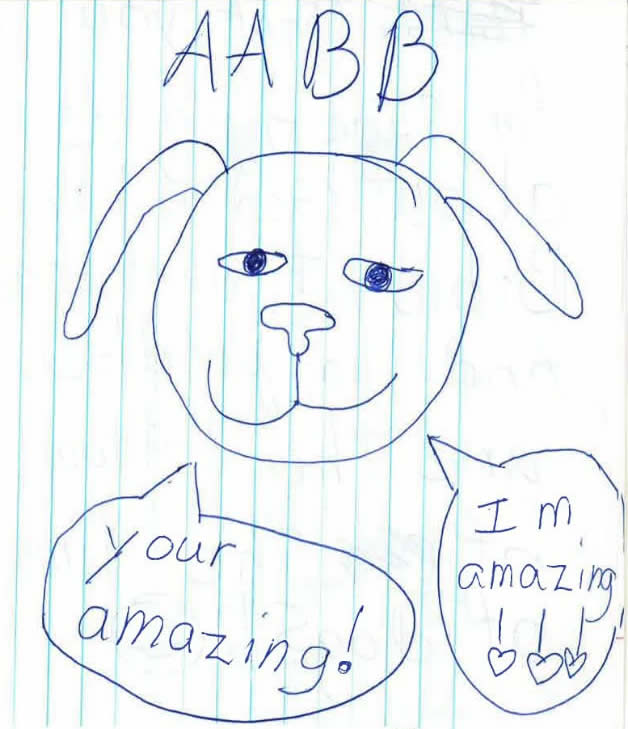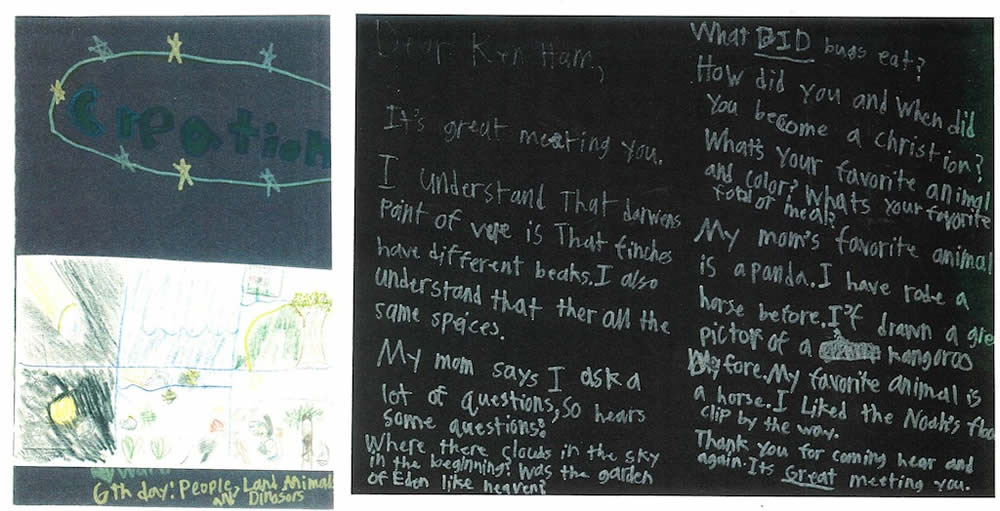 I praise the Lord for all these raving fans. What a blessing to see so many young children absorbing the teaching concerning the truth of God's Word and the gospel—beginning in Genesis. I trust many of them will visit the Creation Museum this year (children are free through 2014 with one paying adult)—Athens is a six-hour drive away.
Thanks for stopping by and thanks for praying,
Ken