Did you know that Buddy Davis has taken some of the popular sayings in my presentations and put them to song? They are very catchy and teach important points that children—and parents—can remember easily.  Really, Buddy is teaching creation apologetics through song! It's a great way for children to learn to defend the Christian faith and have fun singing songs that help get the truth into their minds.
In this day and age, it is extremely important we give our children a strong foundation of truth from God's Word. Of course, that is what Buddy's songs are geared toward doing, along with being fun and light-hearted. For example, I suggest you check out Creation Musical Adventures for your children. Another album I encourage you to get for the whole family is Songs of Life, Love, and Faith, which includes his hit song "Jesus Is Alive."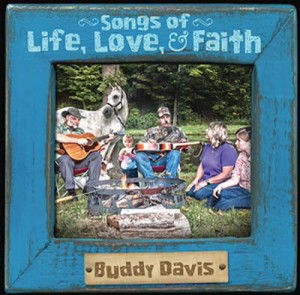 Not long ago, I wrote a post congratulating AiG's Buddy Davis on his hit song  making it to the top 50 chart for inspirational country music. Well, it's time to congratulate Buddy again! I'm happy to share that "Jesus Is Alive" has moved up to number 11 on the charts—that's the highest ranked any of Buddy's songs has ever been!
In celebration, we've made "Jesus Is Alive" available on YouTube along with two other songs from Buddy's popular album Songs of Life, Love, and Faith, which is available for purchase in our online store. I hope you enjoy listening to these uplifting, biblically based songs, and I encourage you to order Buddy's album today.
Thanks for stopping by and thanks for praying,
Ken