For our U.S. readers, I trust you will have a special Thanksgiving Day today. Even though I am in the United Kingdom this week on a speaking tour, I can still reflect on the many blessings God has bestowed on AiG and the Creation Museum. I am so thankful for the wonderful testimonies we receive daily as people tell us that God has used our outreaches to impact them.
Thanksgiving Day also signals that the Christmas season is almost here, and we have some fantastic resources available in the Answers in Genesis online store. And once again, we're offering a brand new Creation Calendar. This year's theme is "Simple Questions."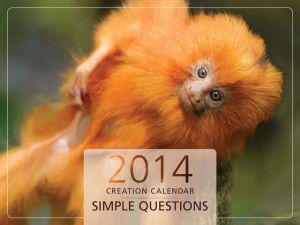 This big 14-month calendar, our team tells me, "answers some of the not-so-simple creation questions with simple, concise answers. Set against stunning images from God's creation, the topics covered include subjects such as why God allows extinction, whether there was an Ice Age, and why some animals eat meat." The questions were taken from our popular Answers Book for Kids series, as well as KidsAnswers.org.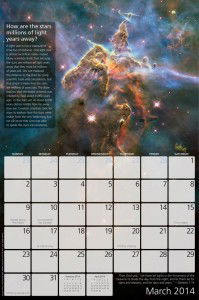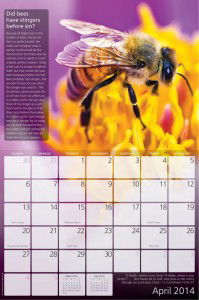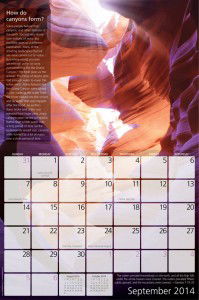 At the beginning of this year, we decided that AiG's 2013–2014 theme would be "Standing Our Ground, Rescuing Our Kids," taken from Galatians 1:4. In that Scripture passage, Paul tells of Jesus Christ " . . . who gave Himself for our sins, that He might deliver us from this present evil age, according to the will of our God and Father."
The 2014 Creation Calendar is just one more tool you can use to teach your children biblically sound apologetics and give them the answers to questions they undoubtedly have about the world and the Word of God. It also makes a great gift for others—so give several to your friends. They'll be glad you did!
I encourage you to order your 2014 Creation Calendar through our online store today!
Thanks for stopping by and thanks for praying—and for my American readers, have a blessed Thanksgiving Day,
Ken