Since we opened the Creation Museum over five years ago (hard to believe!), many people have traveled here from the Tulsa, Oklahoma, area to tour our 75,000-square-foot museum—more than 700 miles away. One of the reasons we're seeing so many museum visitors from the eastern part of that state is through the efforts of our ministry friend Clint Bishard, who leads an organization called Jesus Created Ministries. Earlier this month, Clint brought another 40 people with him on a bus trip to the museum. They drove all day Thursday to our area, spent the entire Friday at the museum, and then drove back on Saturday.
If you live in Oklahoma or one of its neighboring states, I encourage you to get to know more about Clint and his ministry of "creation evangelism," and then consider joining him for one of his periodic bus trips to the Creation Museum. His website is www.JesusCreated.org.
We greatly appreciate Clint's zeal to proclaim the reliability of the Bible from the very first verse.
The Lie Now Available
The revised, updated, and expanded twenty-fifth anniversary edition of my first major book, The Lie—that has seen around 450,000 copies in print over the past two years—is now available.
Here are signs we have placed in our bookstores at the Creation Museum: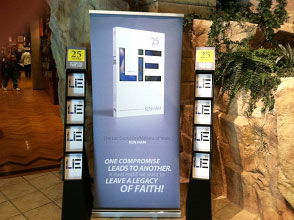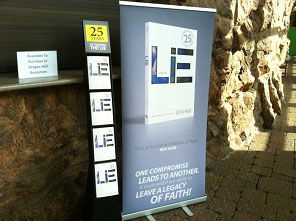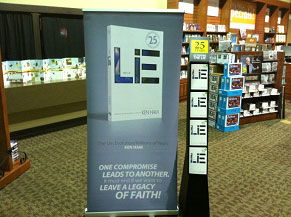 Find out more about this new edition of the book that really presents the message of AiG at this link.
Evangelism at the Fairgrounds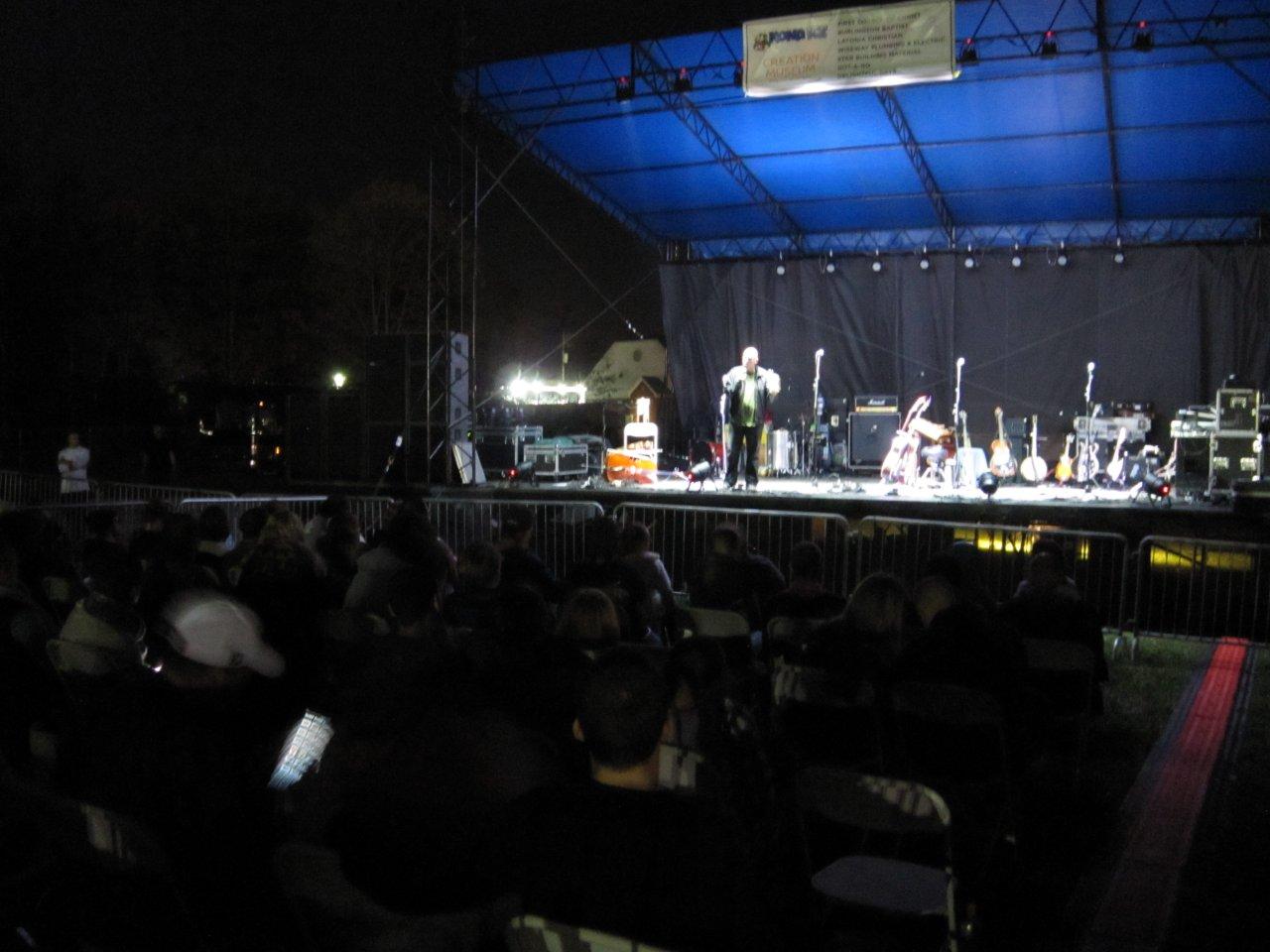 Just minutes away from the Creation Museum at the Boone County Fairgrounds there was an evangelistic outreach last night to the local community called the Festival of Grace. The festival included a concert from the very popular Christian singer David Crowder.
Just before David Crowder came to stage, Steve Ham of AiG represented the Creation Museum and gave the crowd an appeal for the gospel of Christ. Steve covered three main points.
The confirmable reliability of the history in God's Word helps us to know that the Bible is authentically and authoritatively God's Word. In doing this, Steve outlined the confirmable history in the first 11 chapters of Genesis.
Because the Bible is the only true revelation of God, then only in God's Word can we know the truth about life.
Steve then outlined the Bible's teaching on the only way to salvation: faith in Jesus Christ alone and not our own good works.
Please pray for the people who heard the gospel clearly and that Christ would save people to His glory.
Thanks for stopping by and thanks for praying,
Ken