A number of years ago, the Institute for Creation Research was located in Santee, California (east of San Diego). They built a small but very good Creation and Earth History Museum based on a literal understanding of the book of Genesis. When ICR sold their buildings and moved the organization out of state, their buildings were purchased by a biotech company owned by a Christian businessmen who is an ardent creationist—and a good friend and supporter of AiG—Tom Cantor.
Tom and his wife Cheryl wanted to not only keep this museum going but also enhance and expand it. For instance,  AiG's Dr. David Menton came out to California to help them with a special detailed anatomy exhibit that was opened recently: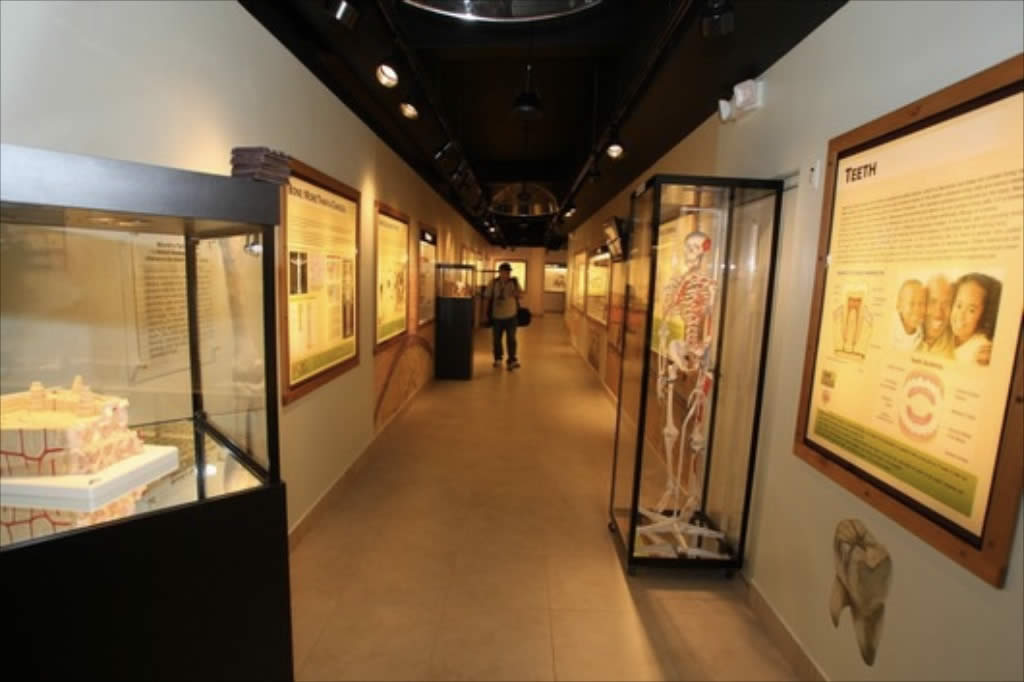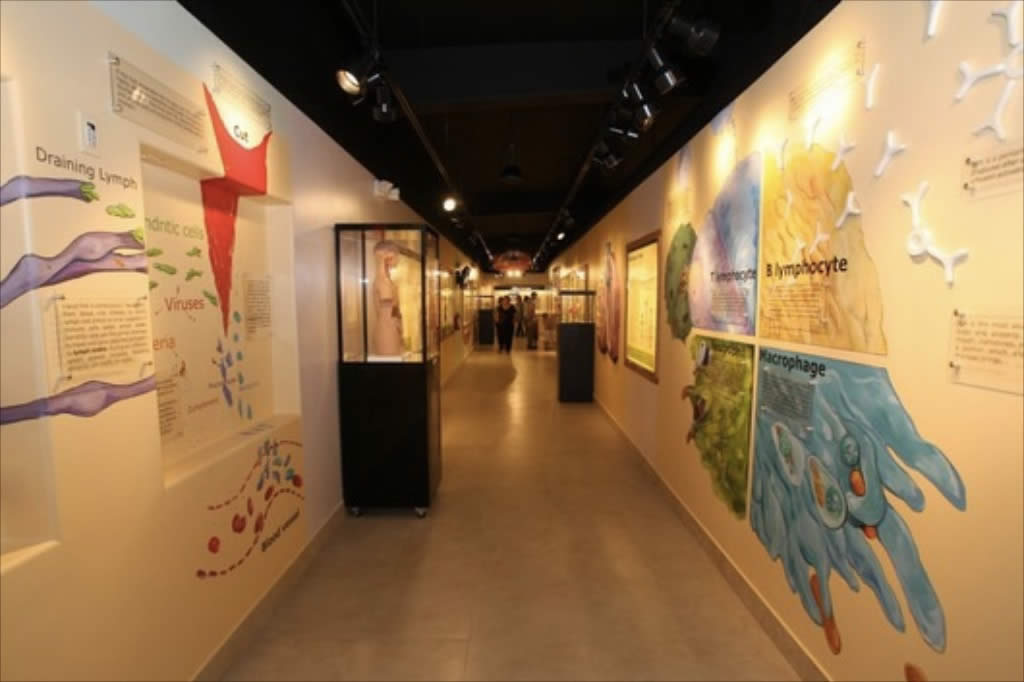 Tom appointed Jayson Payne to be the full-time museum director. The biotech company funds the museum so it can be free to the public. Here is a photograph of Jayson and his wife Erika at the front of the museum: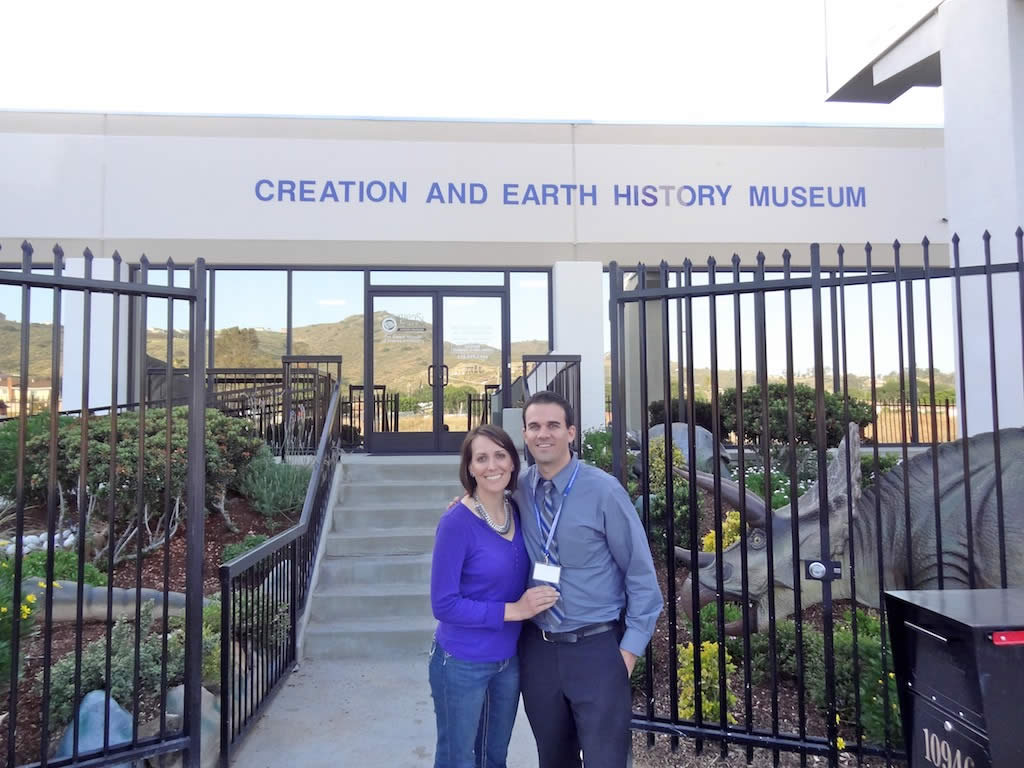 Jayson and Erika came out to our Creation Museum in Kentucky recently so he could gain ideas and advice and to continue cementing the great relationship we have with those involved in this museum in southern California. While I was in San Diego for a few days of vacation, I was privileged to do a meet and greet/book signing at this facility. It was great to meet a stream of visitors who came for that special time this past Thursday afternoon: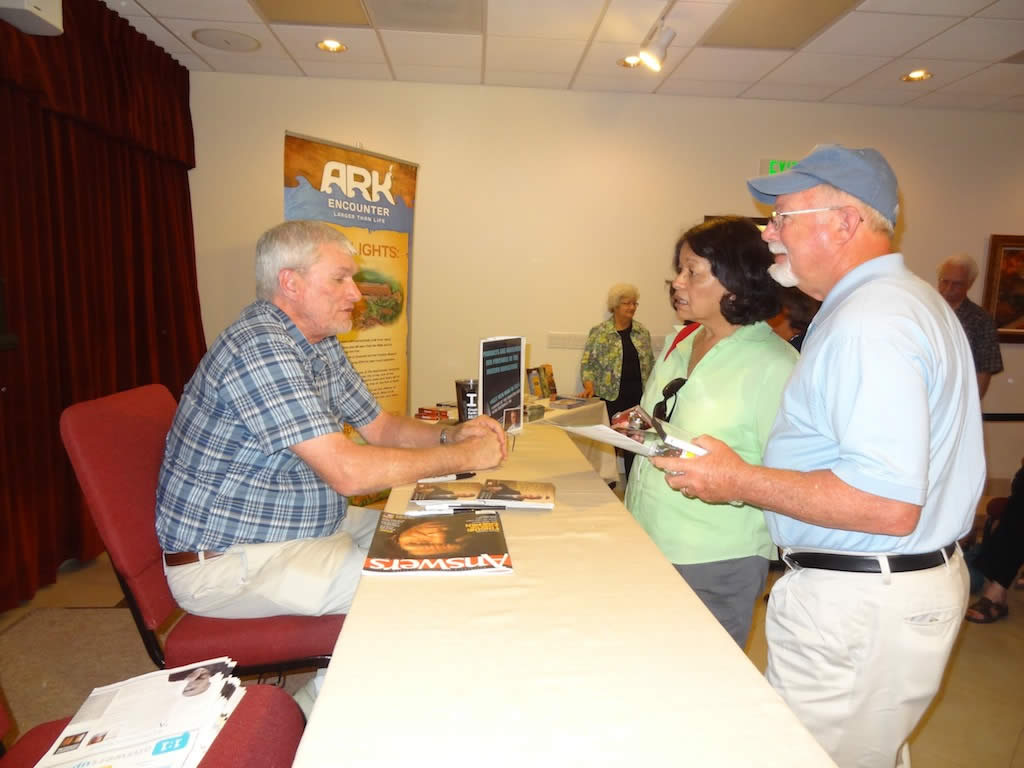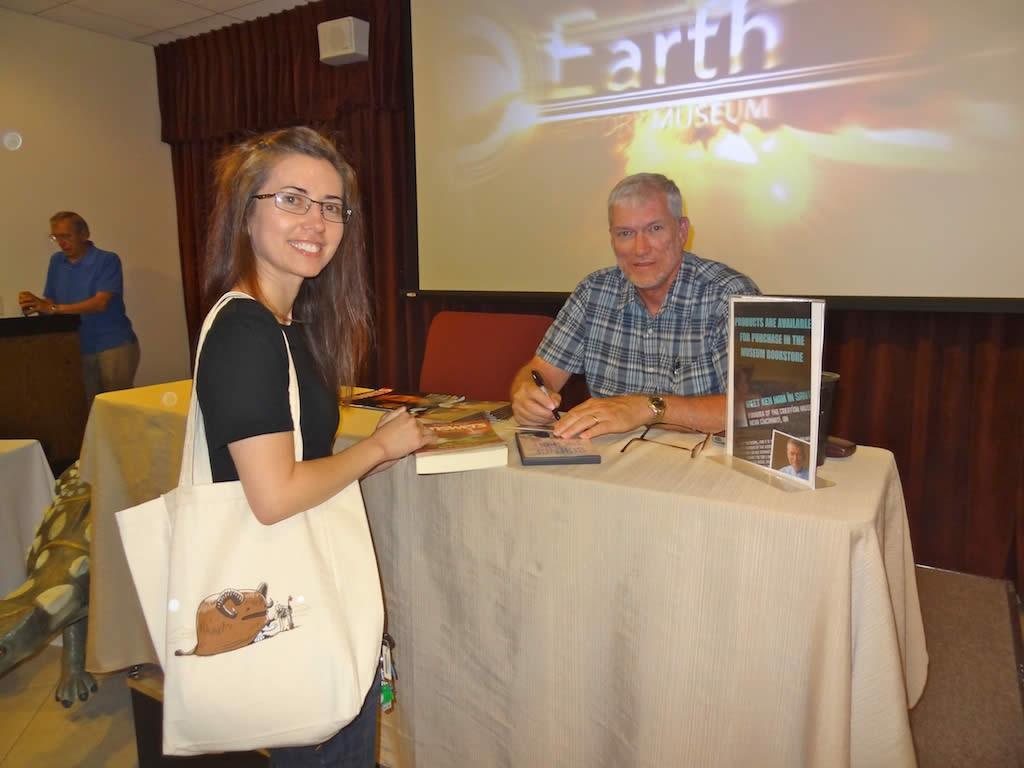 As you walk to the front of the building you will see a T. rex: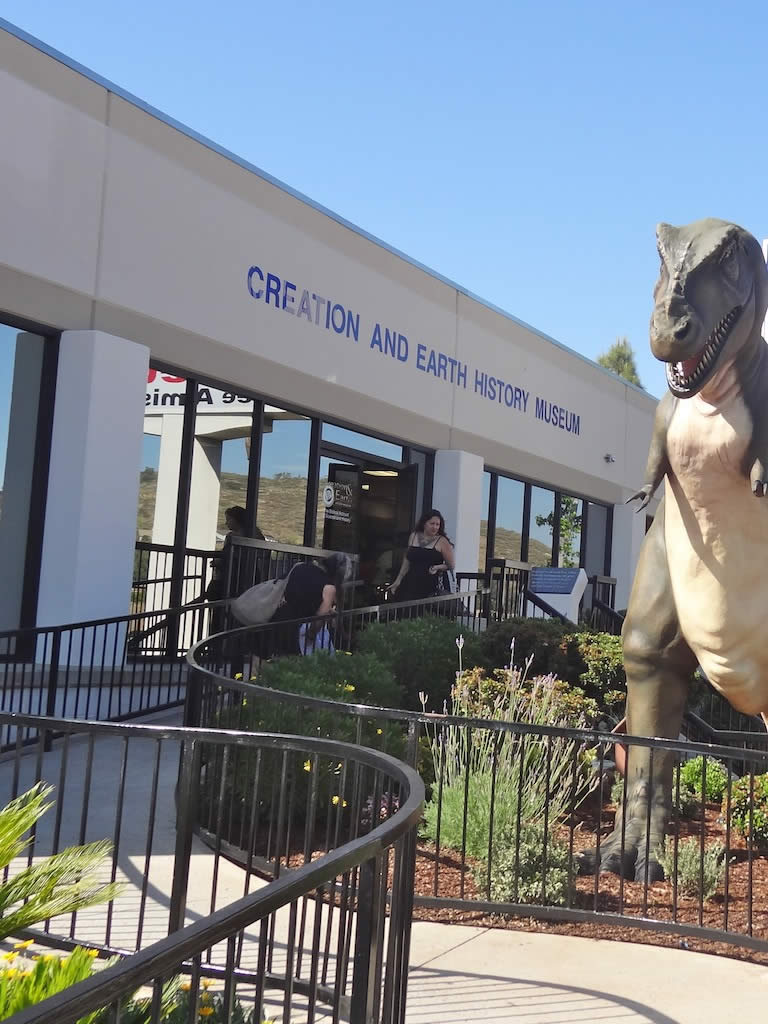 And then you see this special dedication plaque: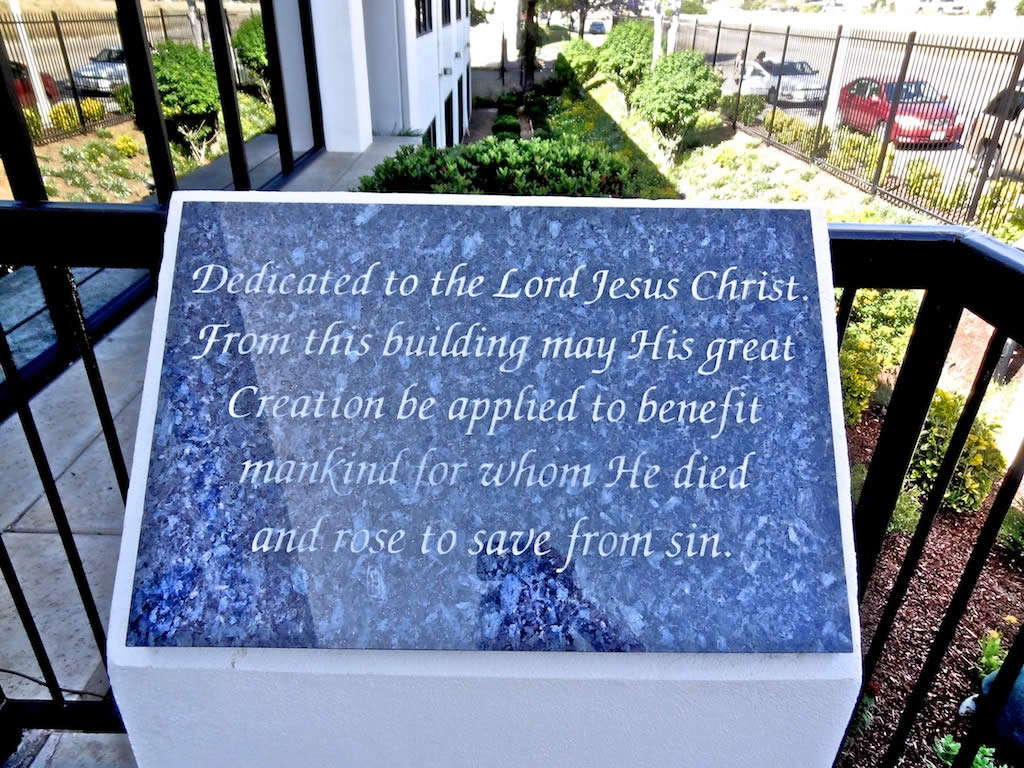 Here are a few photos taken in various parts of the museum: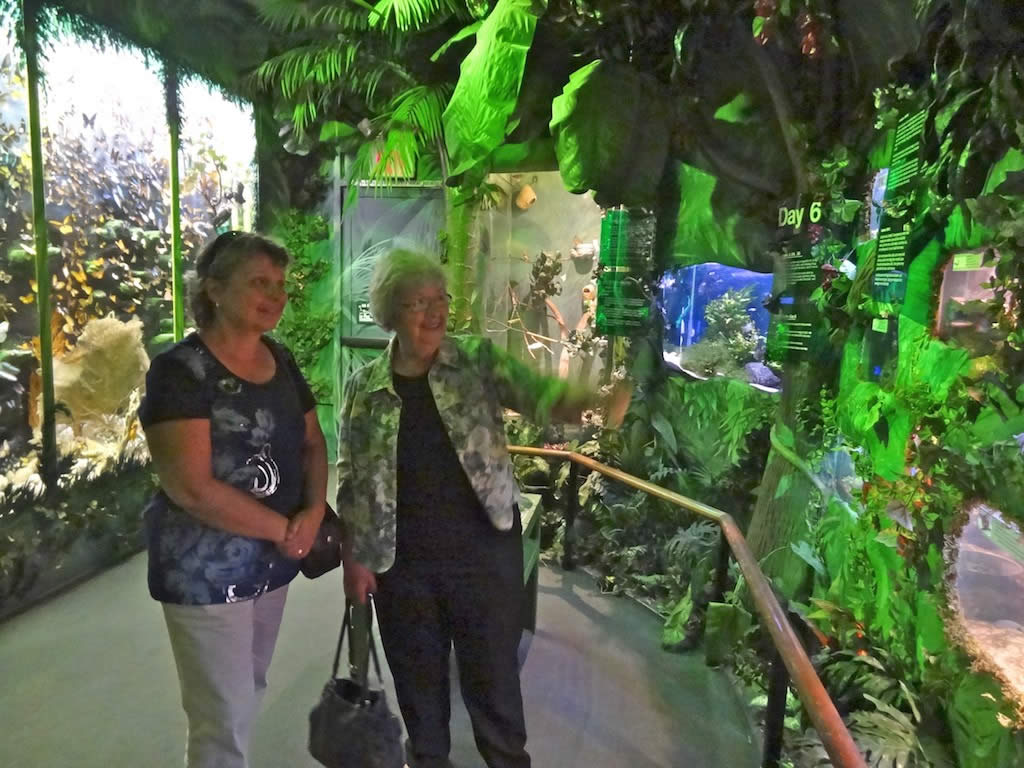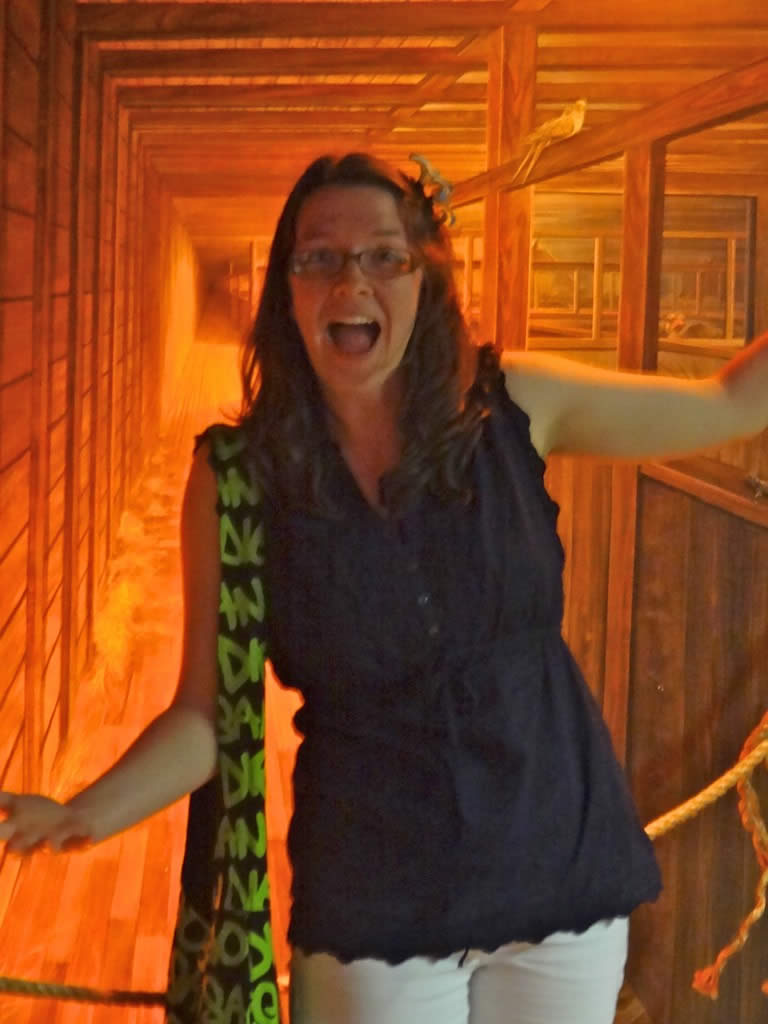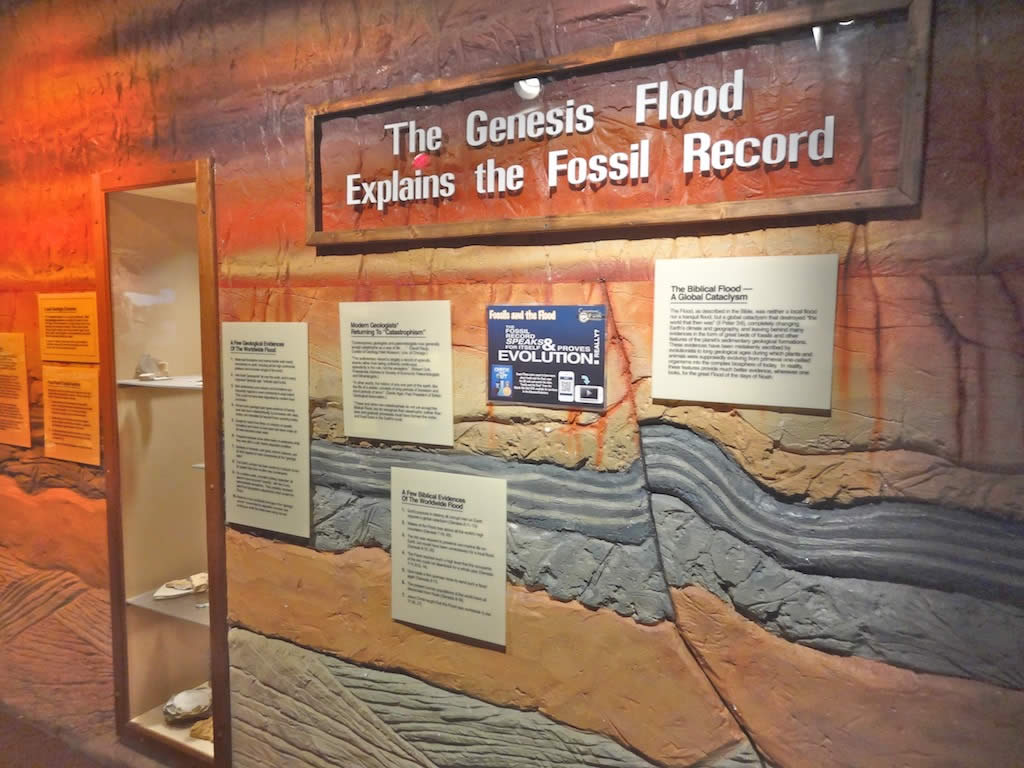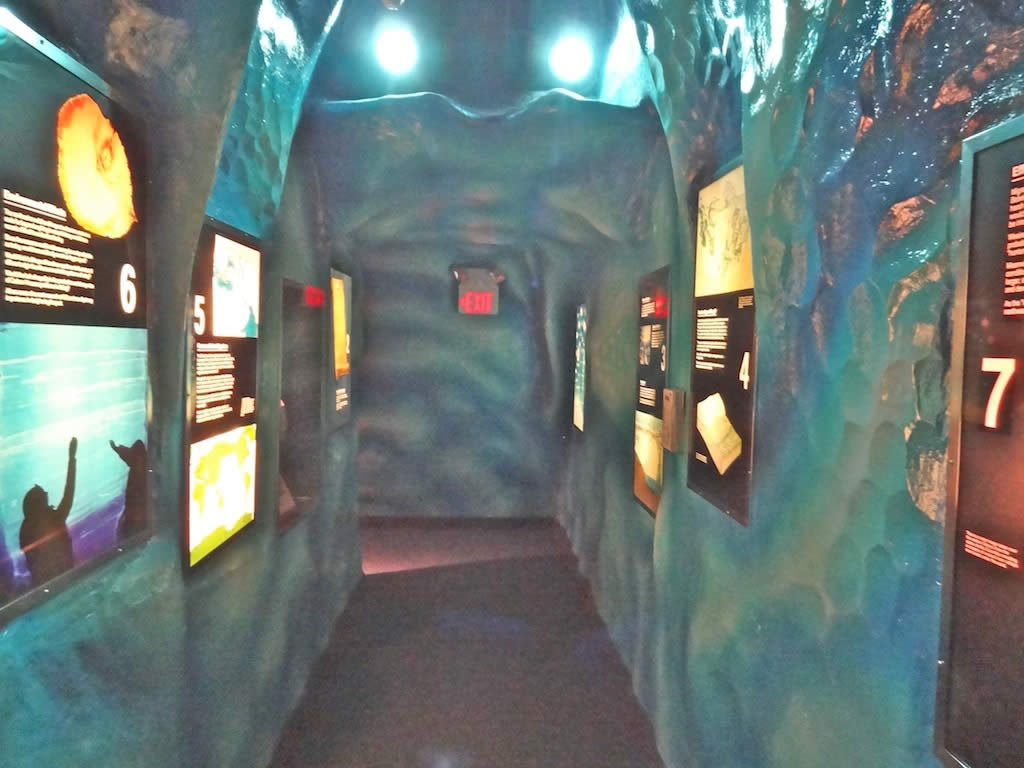 I know it is somewhat difficult for people in California to visit the Creation Museum (we are near Cincinnati), so until that time, I would encourage you to visit the Creation and Earth History Museum in Santee, California. And if you are visiting San Diego for any reason (it's a great vacation spot, including in the winter), I encourage you to make this a place to visit.
Tom and Jayson continue to expand this museum; they are working on an "Age of Earth" exhibit and also a model of the Old Testament Tabernacle for the future.
You can do a virtual tour of the museum at this link.
The museum is open Monday to Saturday, 9 AM–6 PM.
You can find out more about this museum at http://creationsd.org/.
Thanks for stopping by and thanks for praying,
Ken