Later this month and throughout the summer you can join the Creation Museum for an evening of astronomy, fellowship, and worship on a journey through the universe.
Our next Stargazer's Nights will be on Friday, May 18, and Saturday, May 19.  These exciting programs begin in the planetarium with an astronomy devotional. This is followed with a viewing of "New Horizons," a program not typically presented at the museum. You'll ride on a comet through our solar system!
The evenings will be led by astronomer Dr. Donald DeYoung  A professor at Grace College in Indiana, Dr. DeYoung is known internationally for his work in creation studies.  Dr. DeYoung and a team of talented assistants from the Creation Museum will take you on an amazing tour through the night sky.  You will be treated to a variety of incredible views of the heavens through the telescopes in the new Johnson Observatory. Our museum staff informs me that: "There will be binary stars, nebulae, globular clusters, galaxies, and planets to view. You may even be treated to an iridium flare as a satellite passes by or a view of the space station as it races overhead. It's amazing to actually see the colors of stars; one favorite is a binary pair of stars, one yellow and one blue."
But what if it's cloudy or rainy? We have a plan for that! Here's what I've been told:
If conditions aren't good for telescope use, you get to stay inside for a truly unique presentation.  Our staff is able to manipulate time and space through the powerful technology of the Stargazer's Planetarium. Be prepared for an amazing astronomy lesson as you watch the changing phases of the moon, follow planets through a retrograde cycle, and more. See the 'North Star' of Noah's day, which is not the current star, Polaris. Travel forward in time and see what the night sky would look like if the Lord tarries for many years. I've seen portions of this show myself and know that you will not be disappointed if you don't get to go outside and view the actual night sky!
Tickets are $15.95 per person.  This event is designed for older children and adults, but budding astronomers age 12 and under can attend for only $10.95 (all attendees must purchase a ticket).  For more information (and to see the dates for the rest of this summer's events) you can check out the Stargazer's Night page on the Creation Museum website.
2,000 Reached Already in Florida
Dr. Gary Parker and I are conducting an AiG conference at Grace Family Church in Lutz, Florida.  On Friday I spoke to 2,000 young people, teens, and adults at two school assemblies, and a youth meeting Friday evening.  Here is a group of photos to give you a feel for what happened yesterday: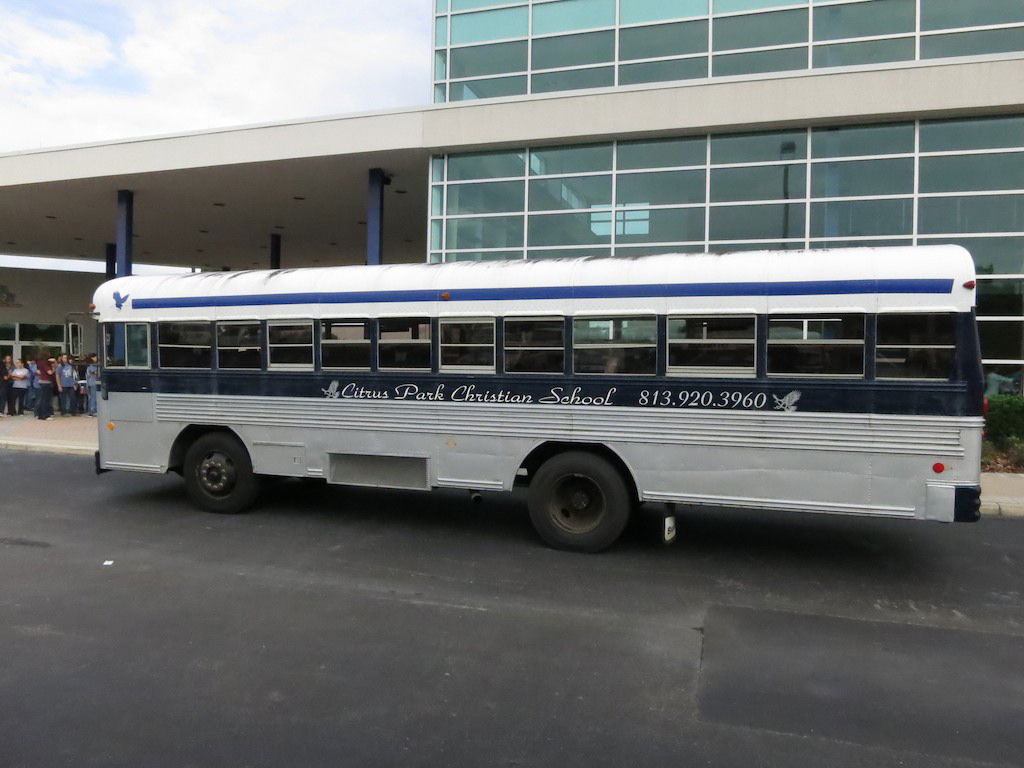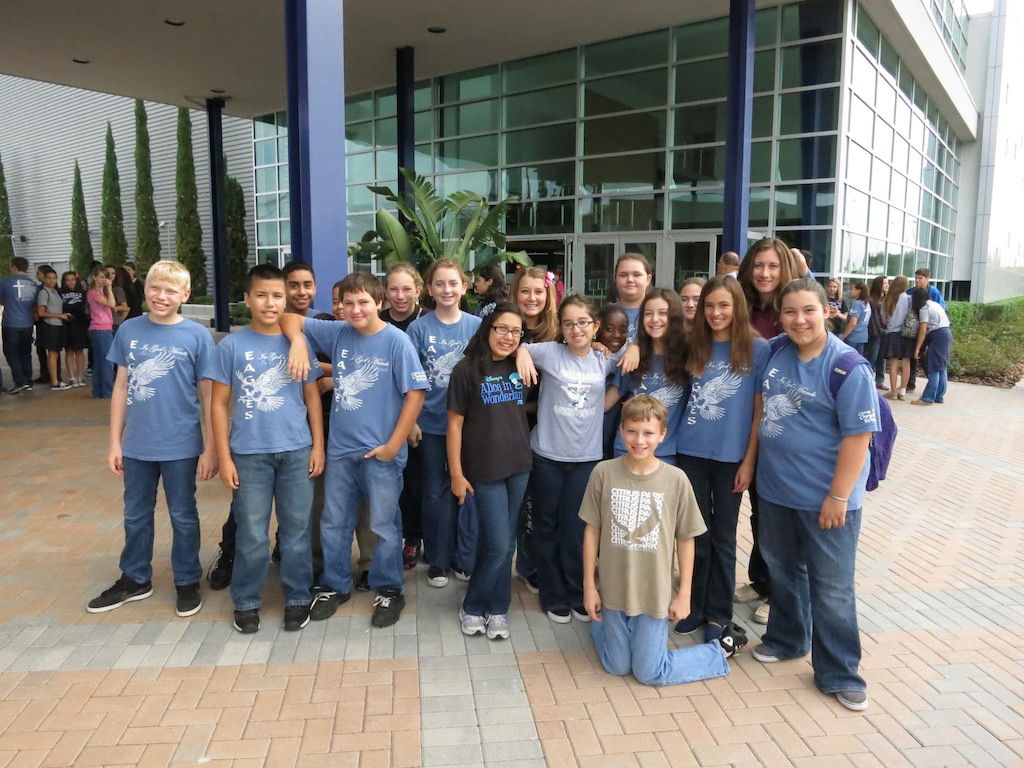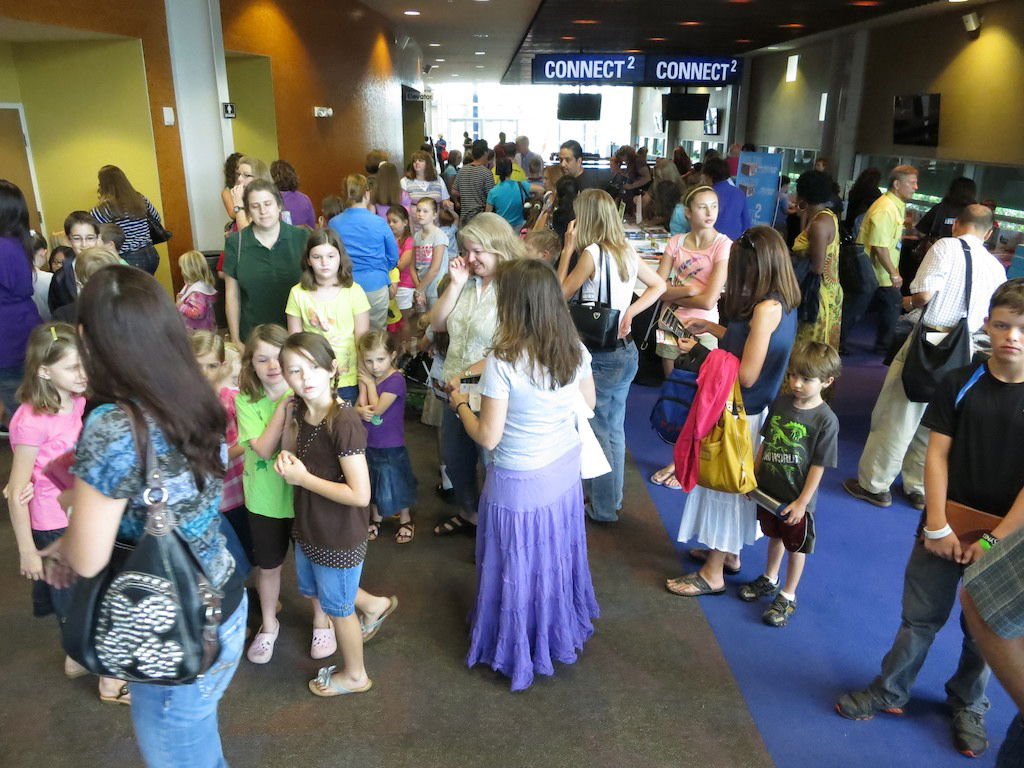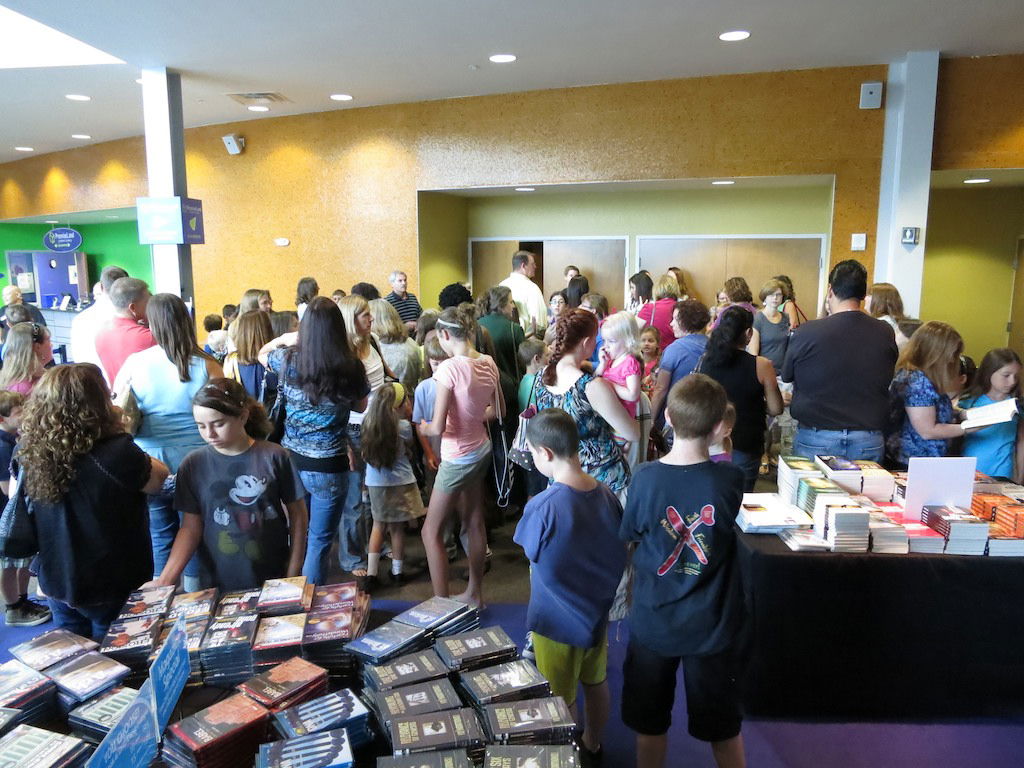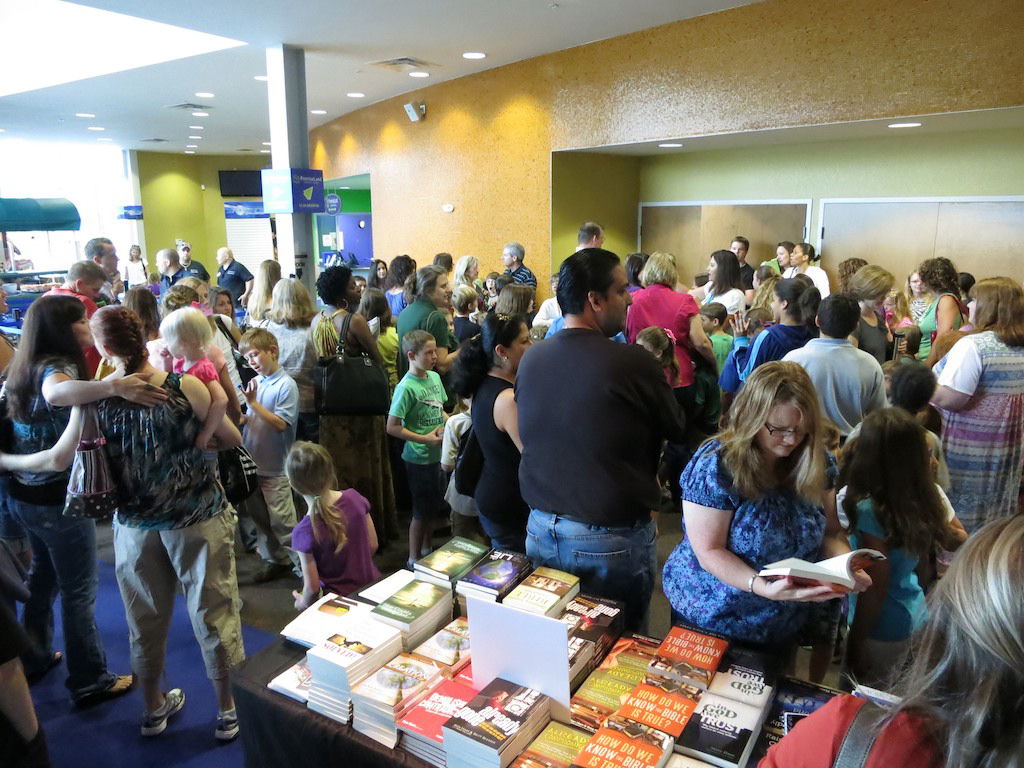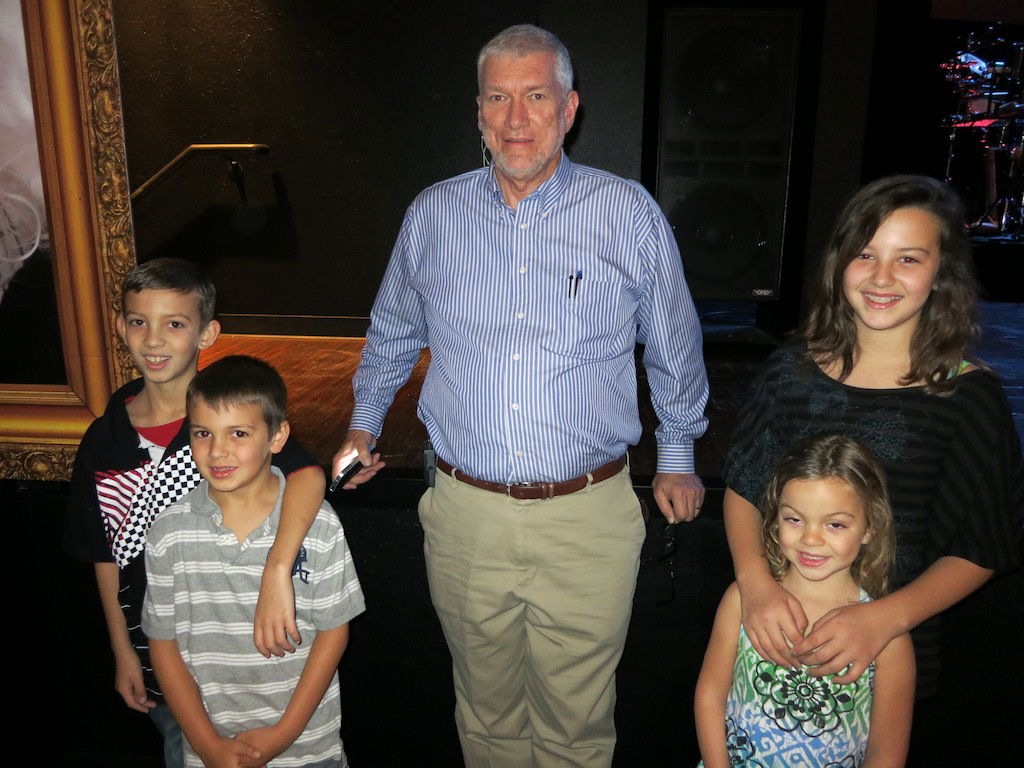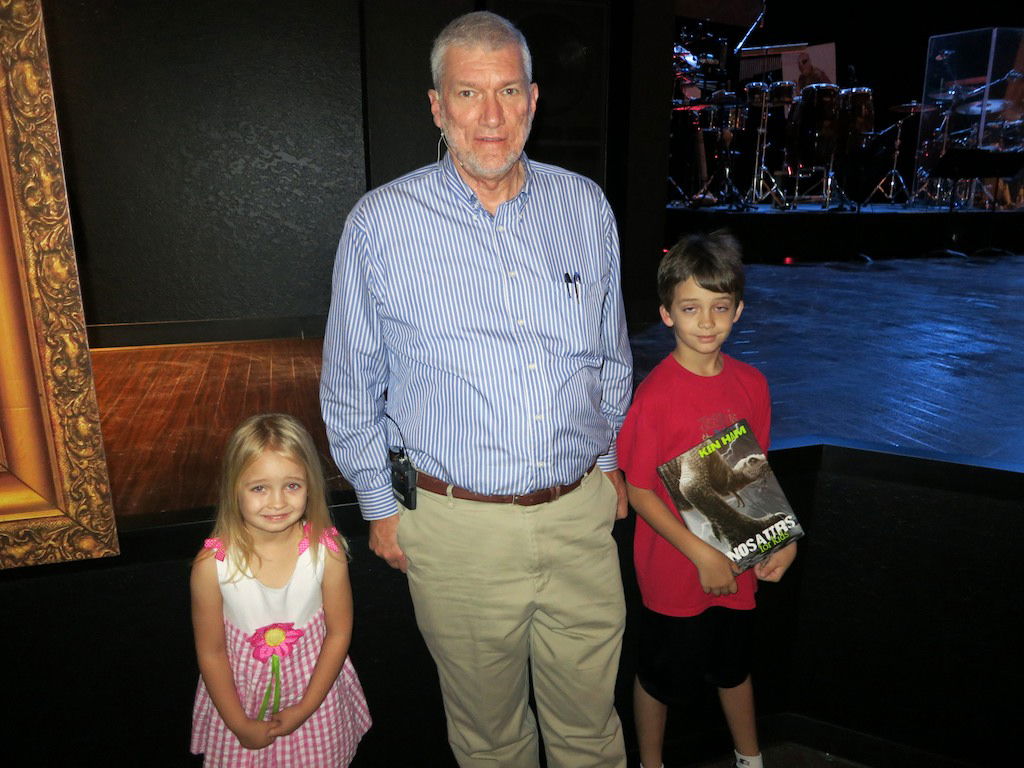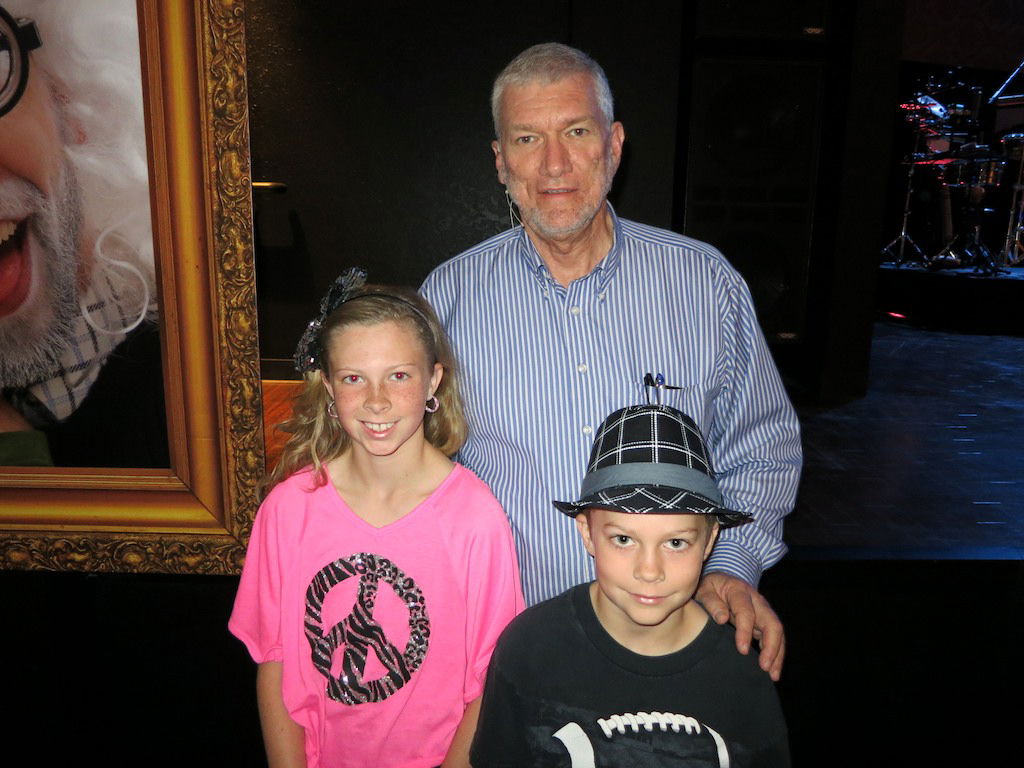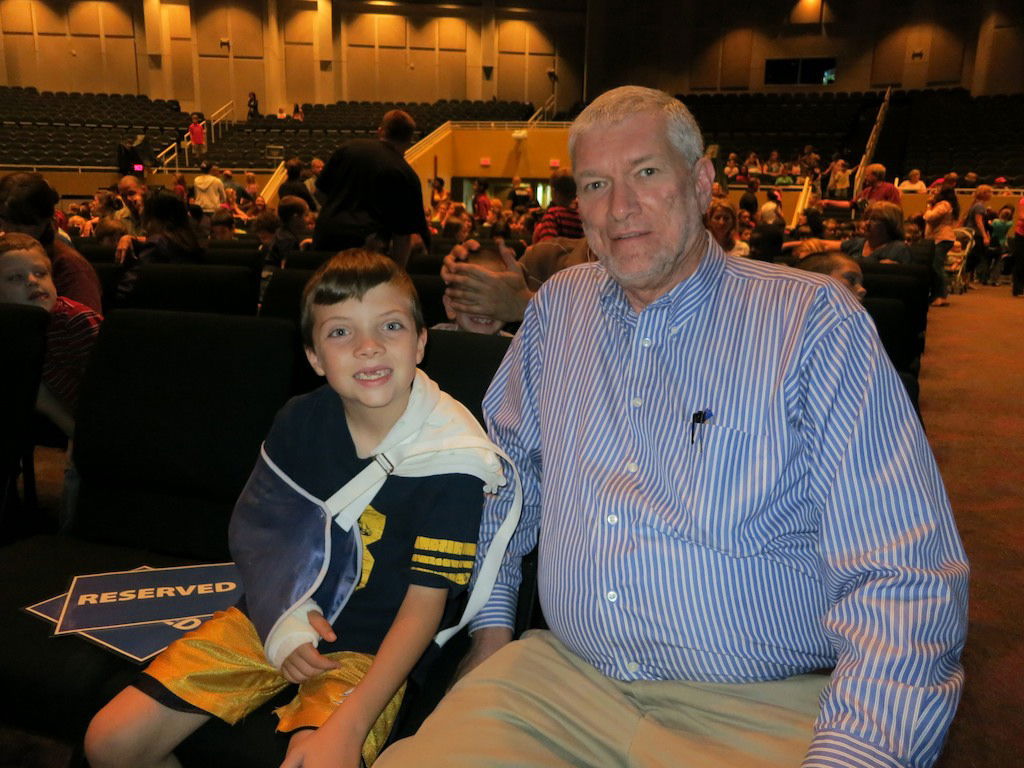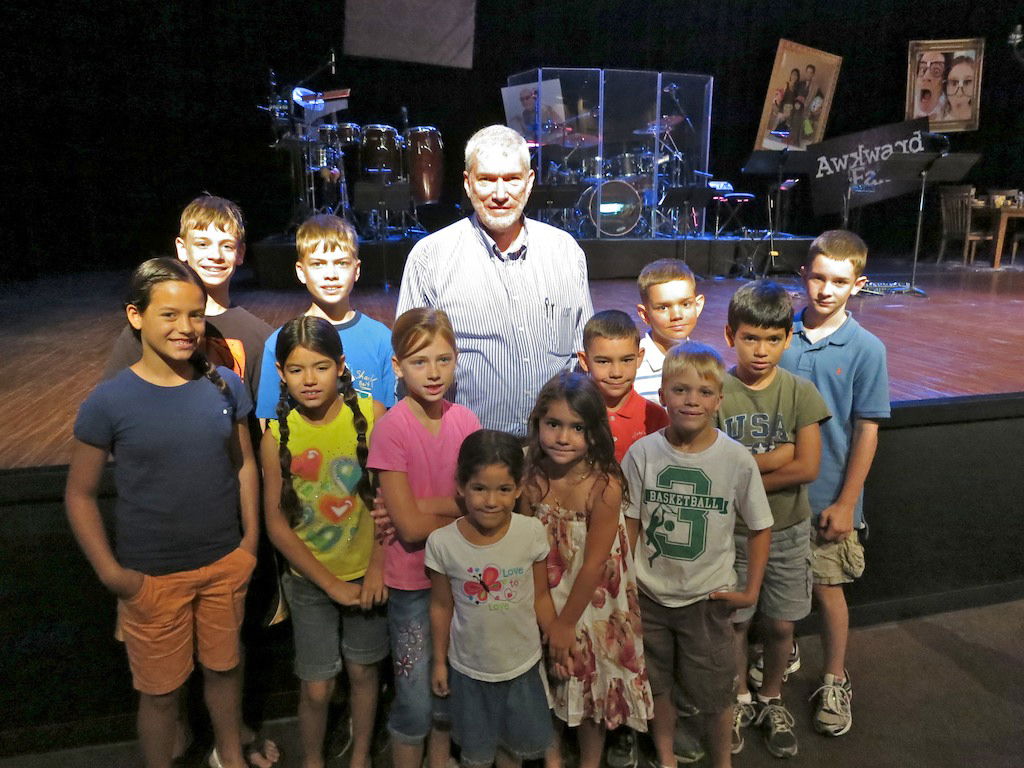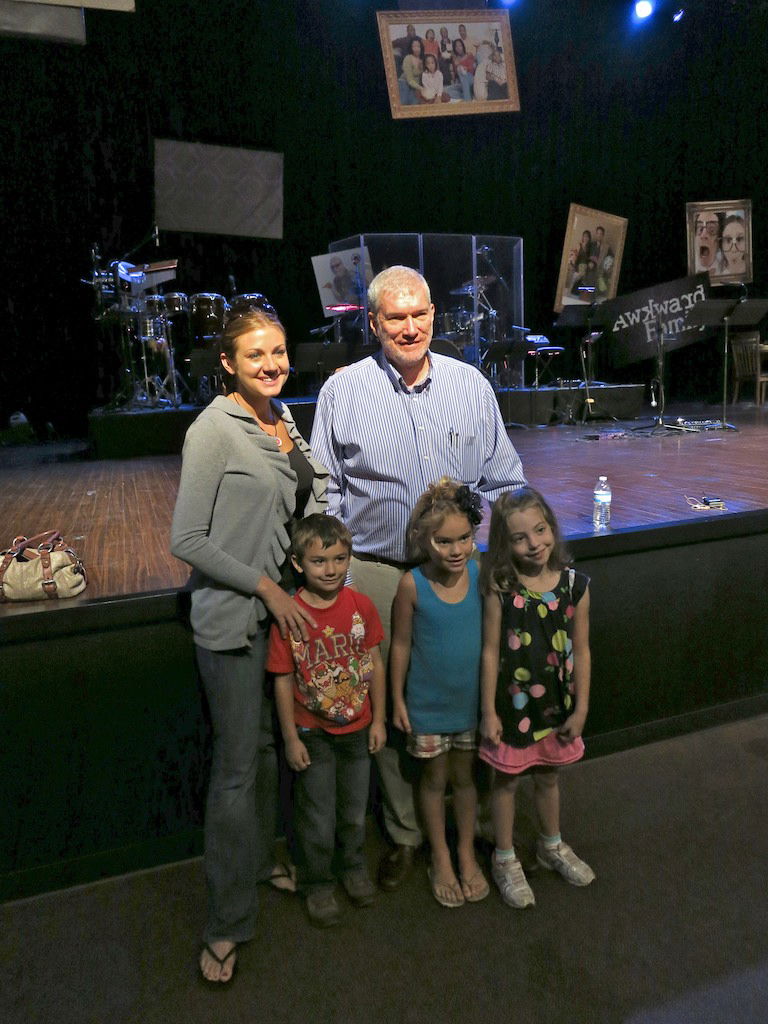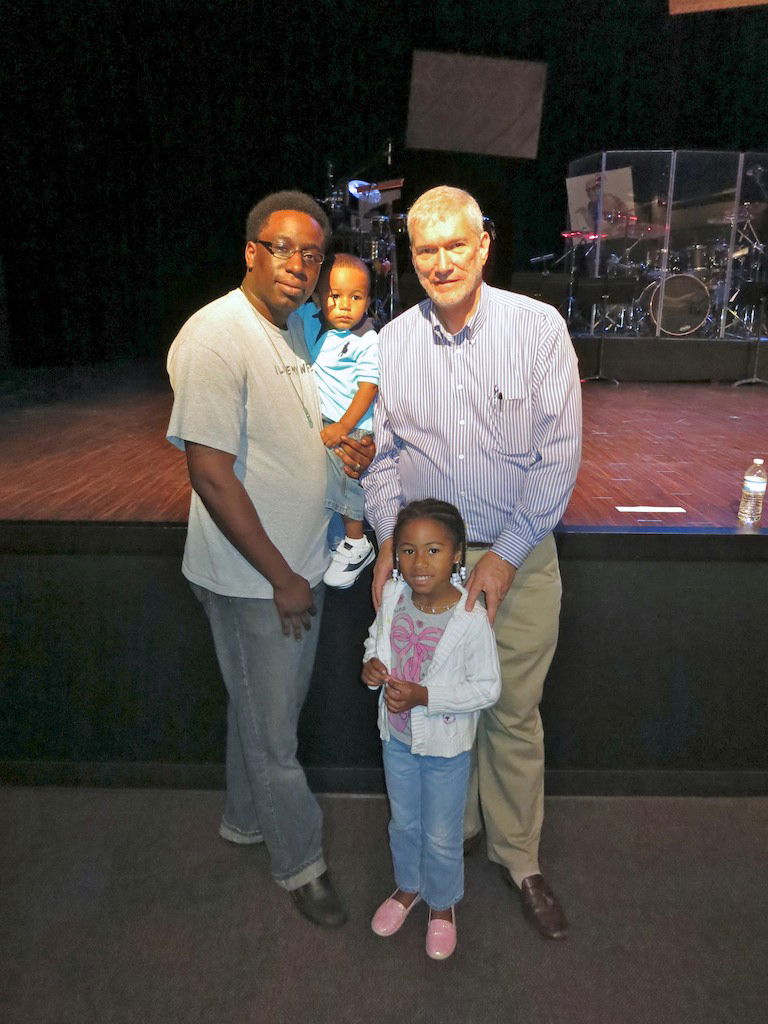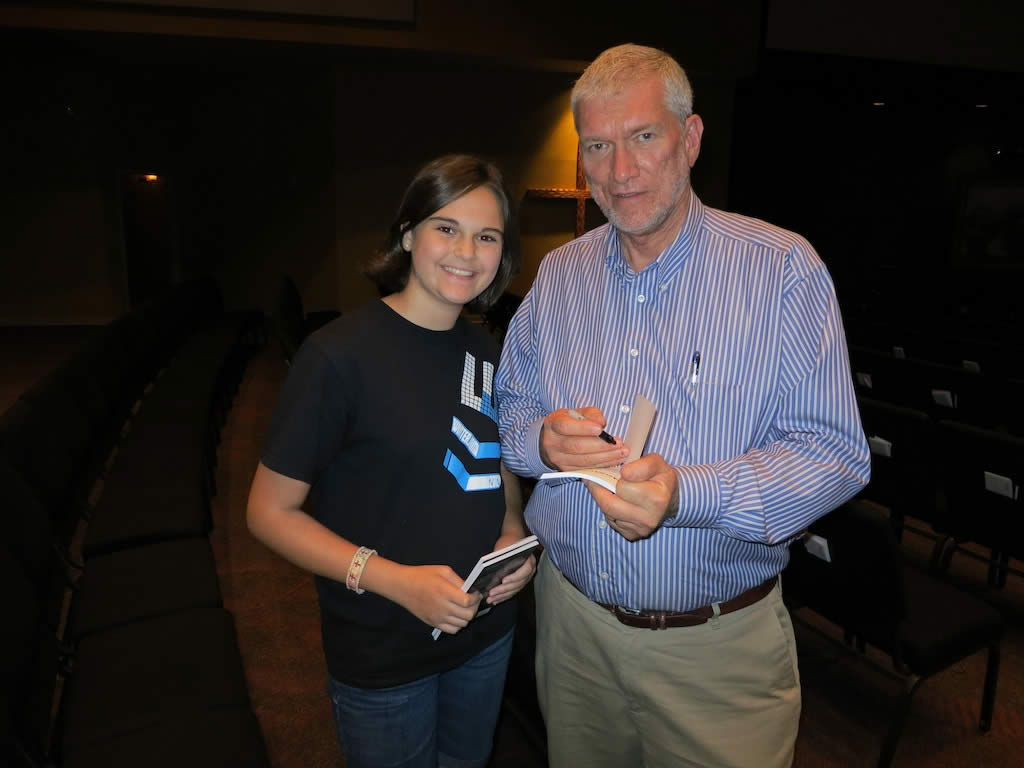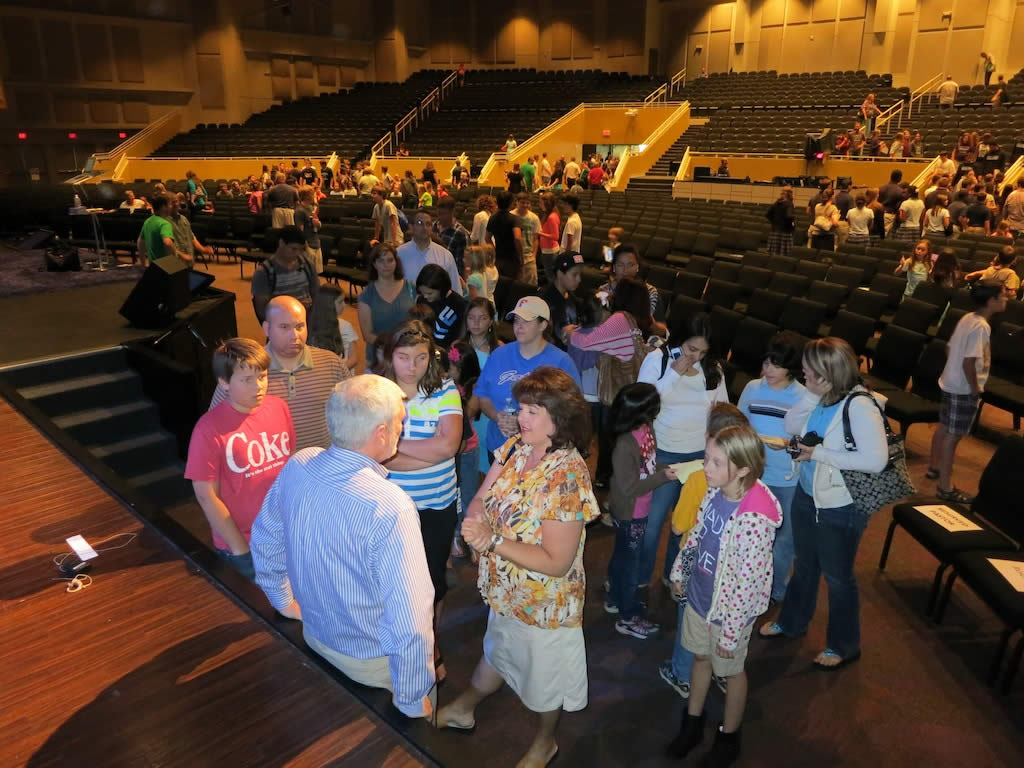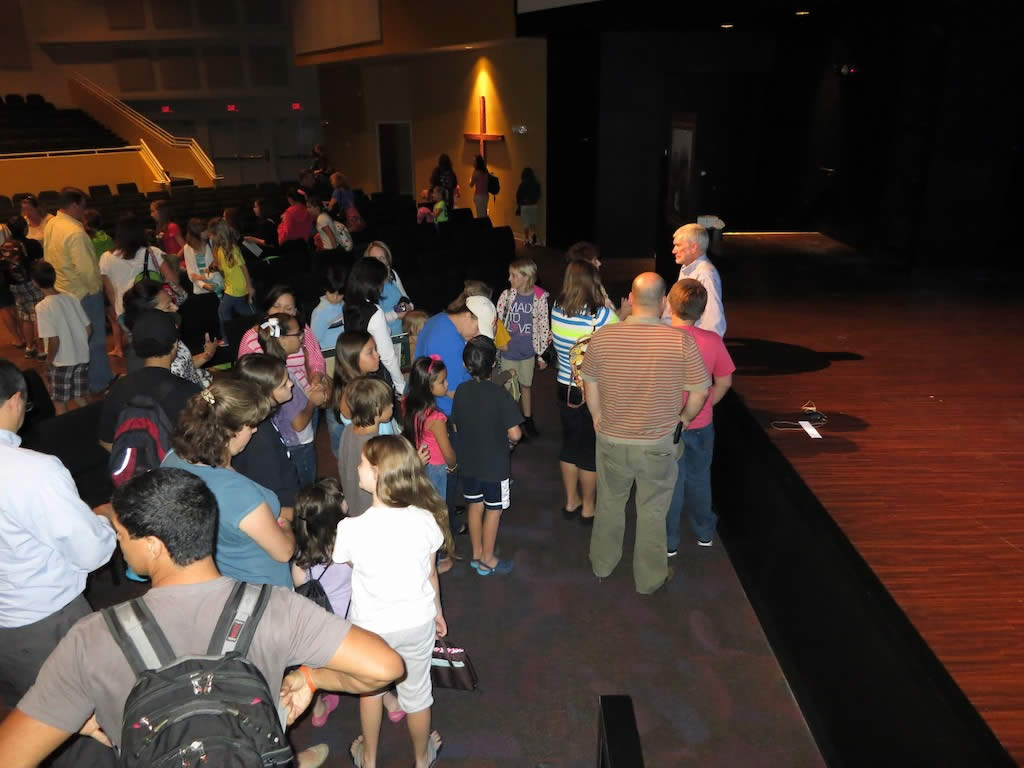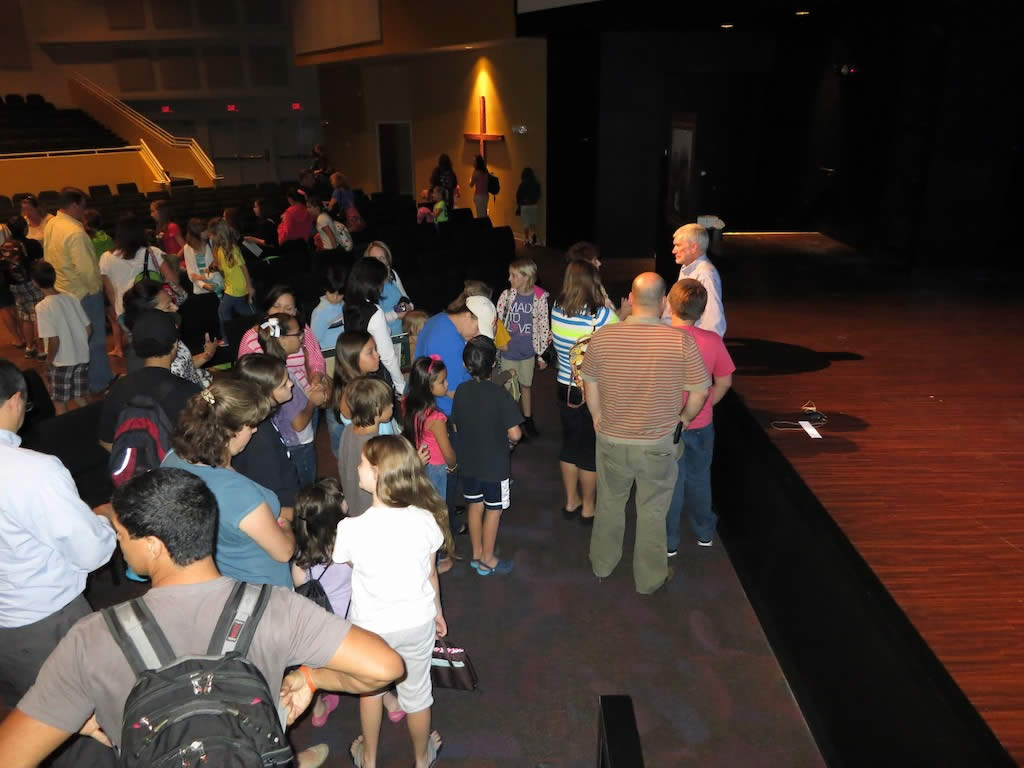 You can find out more about the AiG conference in Florida continuing today through Monday at the event page.
Thanks for stopping by and thanks for praying,
Ken