"For what profit is it to a man if he gains the whole world, and loses his own soul?" (Matthew 16:26)
What have Steve Jobs and a professor of Computer Science have in common?
One of the members of the AiG board of directors is Dan Wooster; he heads up the Computer Science Department at Bob Jones University (BJU is a Christian and creationist university in South Carolina). Dan is retiring in a couple of months after 30 years' teaching at BJU. His family decided to give him a surprise retirement dinner and invited his closest friends and colleagues. Mally and I were invited, and we made seven-hour drive down. I was asked to make a presentation about Dan and give him a "charge" regarding what he will do in his retirement.
After much thought and prayer, I decided to make a special presentation to Dan at this dinner. On behalf of AiG, I presented Dan with the biography of computer genius Steve Jobs, written by Walter Isaacson (who wrote biographies about Benjamin Franklin and Albert Einstein)—and the one we gave him was autographed by the author!
Now why would I give such a book to Dan?
Well, as far as I can tell, Steve Jobs did not receive the gift of salvation as outlined in the Bible. Now, he was a very successful man. And in many ways, he is like our friend Dan. These are some of the characteristics I saw in Steve Jobs and see in Dan: thinking outside the box, creative, innovative, entrepreneurial, etc. However, there is a big difference between the two—Dan is a dedicated Christian, who has worked hard over the years to reach people with the truth of the Bible and the gospel.
As I made the presentation to Dan, I talked about the things above, and then said that a Bible verse came to mind about Steve Jobs. In Matthew 16:26, Jesus states, "For what profit is it to a man if he gains the whole world, and loses his own soul?" Steve Jobs is certainly very famous (and rightly so) in the world's eyes. But sadly, he didn't use his talents for Christian work, but we can certainly use his inventions for Christianity.
I told Dan that he will probably never be famous like Steve Jobs as far as the world is concerned, but he is famous in God's eyes, so to speak. And he can be even more "famous" in this regard, as he now will have more time in his "retirement" to use his talents and gifts for the Lord. In fact, one of the reasons Dan wanted to retire at this stage is so he can devote more of his time to help organizations like AiG.
Here are some photographs taken during this special night: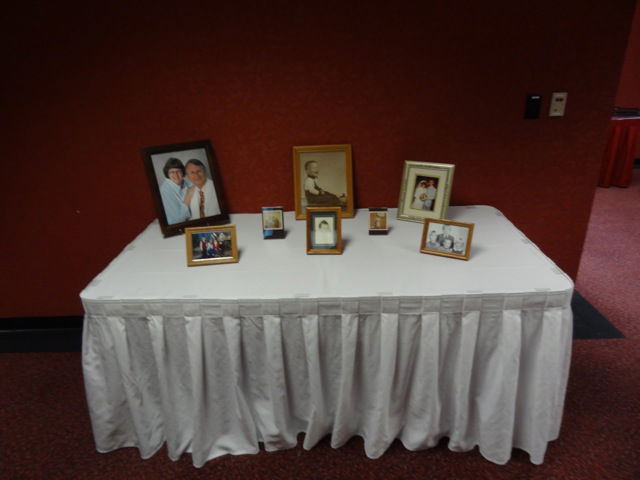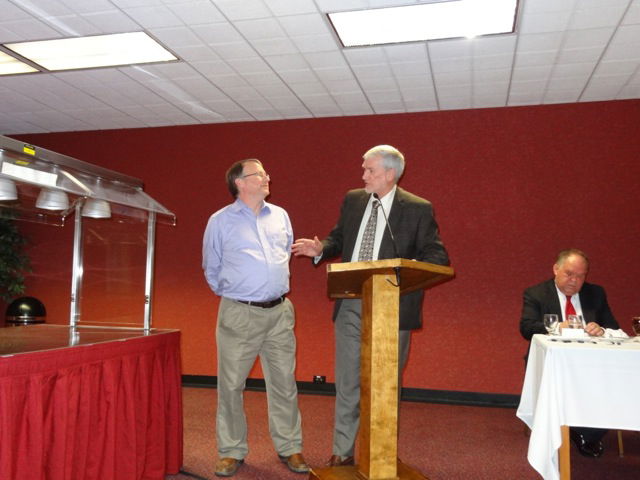 ---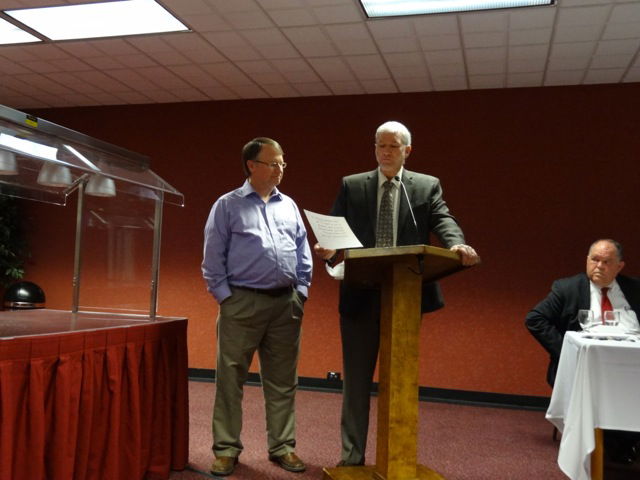 ---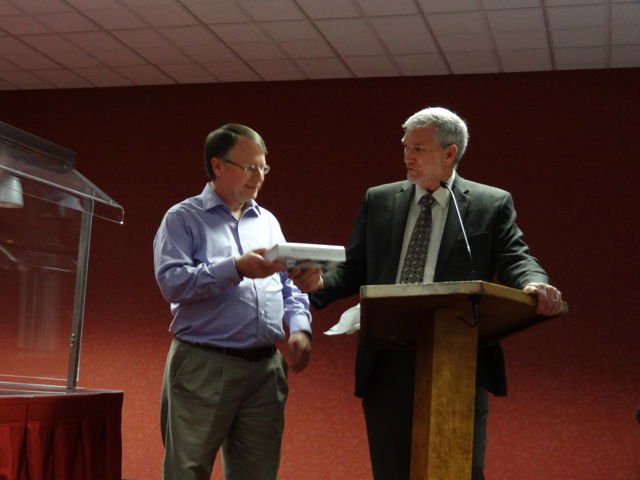 ---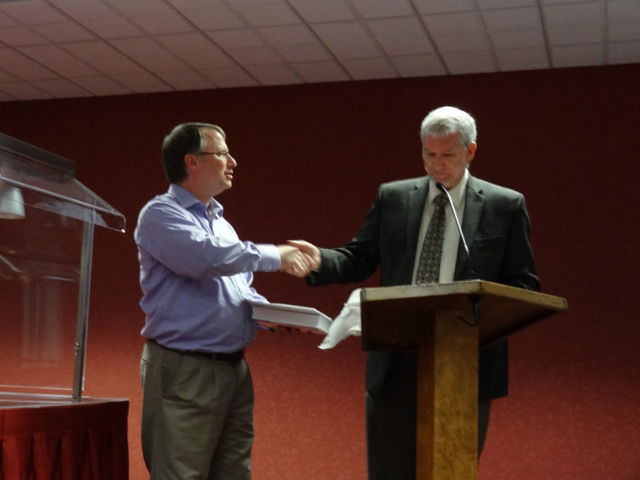 ---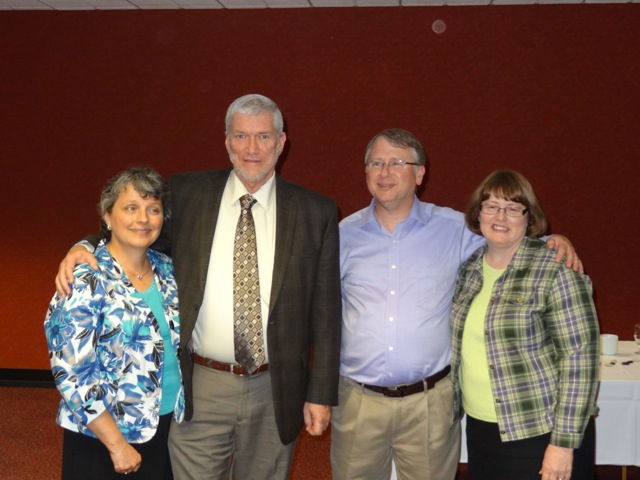 I want to personally thank Dan for all he has done and is doing for the AiG ministry.
Thanks for stopping by and thanks for praying,
Ken