Our annual raft trips on the Colorado River and through the magnificent Grand Canyon are still many months away, but I have just been told that three of the four AiG rafts are already full!
Each year we work with Tom Vail of Canyon Ministries, and he leads about two dozen people on tours that run from just a few days all the way up to nine days right through the incredible Grand Canyon in northern Arizona. I had the wonderful opportunity in 2007 to take one of the three-day tours, and I tell you, you can talk all you want about the Grand Canyon—its geology and how it relates to the Flood—but until you are there to see the rock layers for yourself from the bottom up, it can make your teaching about the Grand Canyon much more effective.
The last available trip we are hosting with Tom runs from August 30–September 2. Ron Uebel of our staff, who is an excellent Bible teacher, will present devotionals for the participants as Tom discusses the geology of the Grand Canyon.
Go to the Grand Canyon Raft Trips page for more information about our raft trips, plus the other 2012 trips Tom will be leading in association with other groups.
It's possible that some of my blog readers have been on a Canyon Ministries raft trip with Dave Coppedge from Creation Safaris.  You may recognize his name; earlier this year, Dave was fired from the Jet Propulsion Laboratories (JPL) in California. To make a long story short, Dave was let go from JPL where he had been employed for more than a dozen years—fired for offering to loan DVDs to colleagues in which their messages differ from JPL's views on the origin of life. Please keep Dave in your prayers, as this case will finally be going to court soon. For more information on Dave's situation, click on this World Magazine article from earlier this year.
Christmas Town Begins This Friday and Saturday
Don't miss out on the spectacular Christmas Town at the Creation Museum—eight nights only.  Most of the events are free.
Here are some photos of the gardens taken recently as we prepared the grounds for this year's Christmas Town.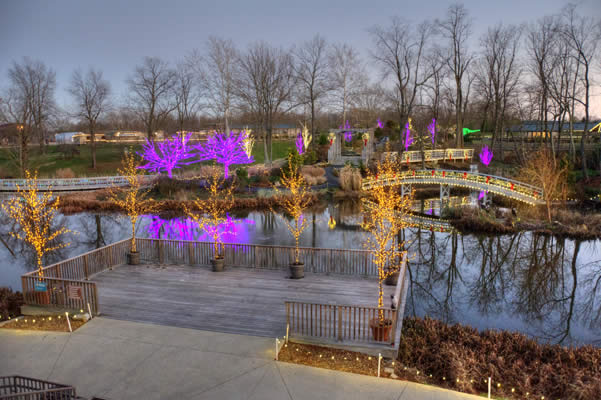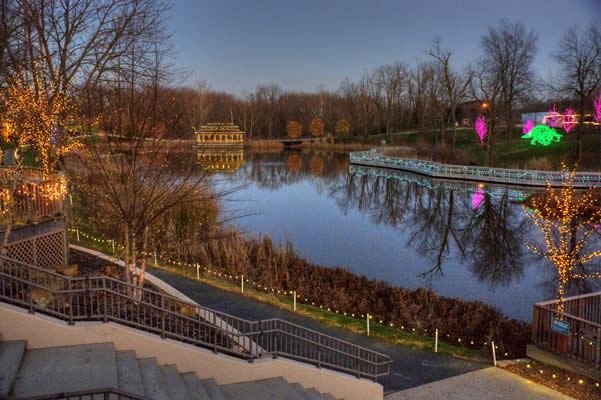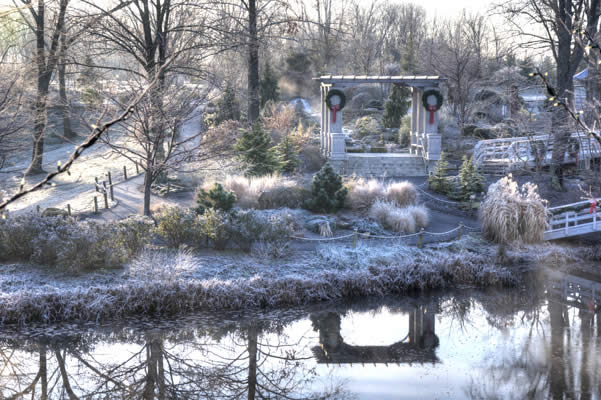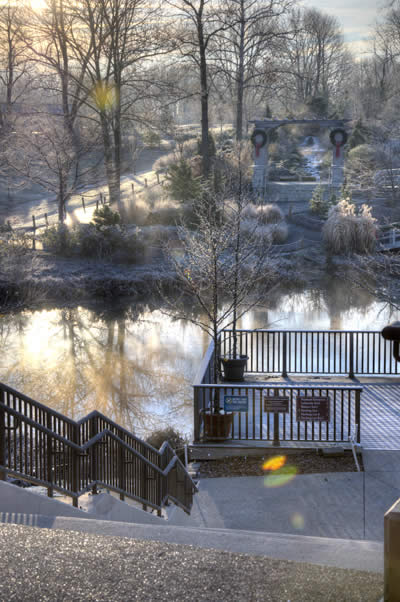 See http://creationmuseum.org/christmas/ for details.
Thanks for stopping by and thanks for praying,
Ken