One of the blessings of living in the Cincinnati metropolitan area is to be able to attend live performances of the famous Cincinnati Symphony Orchestra (CSO). It's concertmaster (the lead violin) is Tim Lees, who is in demand as a guest violinist for other orchestras. He is one reason the CSO is considered to be a world-class group of musicians, as it draws rave reviews whether they perform in Vienna or Tokyo.
Tim has been a good friend of the AiG ministry for several years, and returned to visit our Creation Museum recently so that he could celebrate his daughter Maddie's fourth birthday—and also show friends from New Hampshire a place where biblical truths are proclaimed.
In the photo, you can see Tim to the far left, and his four-year-old daughter, Maddie, in the front row on the left—as they began their museum tour.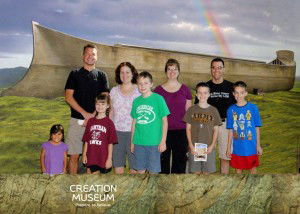 I look forward to attending a CSO performance next month in the beautiful Music Hall in downtown Cincinnati. It's a building that goes back over 130 years, seats over 3,500, and is on the list of national historic landmarks as determined by the U.S. government. It's a gorgeous, Victorian-style building. If you're ever coming to visit the Creation Museum, you might want to check the schedule for the Cincinnati Symphony to see if it will be performing around the time of your Creation Museum visit (see www.cincinnatisymphony.org). Our museum is only about 20 miles from Music Hall.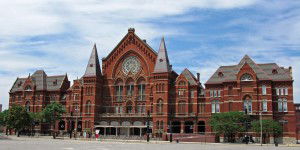 Thanks for stopping by and thanks for praying,
Ken