It's probably something we don't do enough as a ministry—thanking our radio partners for carrying our Answers daily radio program. This time, we want to congratulate WFCJ and WEEC in Ohio for their fiftieth anniversary. WFCJ has been a partner with AiG in many ways, including their conducting of live radio broadcasts from the Creation Museum (Dayton is about a 75-mile drive north of us). WEEC is the "sister station" located in Springfield.
AiG's Mark Looy and his wife Renee attended their gala anniversary last Friday night. In addition to hearing the worship music of well-known Christian recording artist Steve Green, they were blessed to hear a message from Woodrow Kroll of Back to the Bible on the theme of the faithfulness of God. I remember listening to the Back to the Bible radio program when I lived in Australia—when Theodore Epp was the host; Woodrow Kroll is only the third host of Back to the Bible in its long broadcasting history. Dr. Kroll is also a friend of Answers in Genesis and spoke at one of our staff chapels a few years ago.
Here are some photos of the Friday evening event, which was held in the beautiful Schuster Theater in downtown Dayton.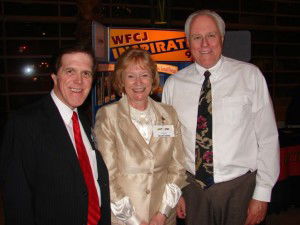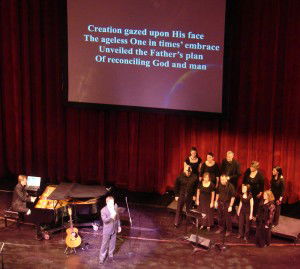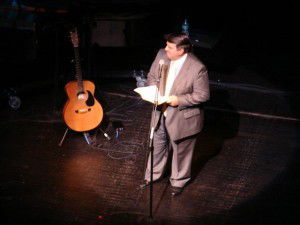 For more information, see AiG's Answers radio program.
Thanks for stopping by and thanks for praying,
Ken