A lot of people enjoy watching mysteries on television—Sherlock Holmes, Agatha Christie, Hercule Poirot, and so on. If you love a good mystery and at the same time love the message of Answers in Genesis, I encourage you to obtain two unique and outstanding publications, pictured below. Julie Cave is a mystery writer—but with a difference. Her mysteries (as nail biting as they are) are also written to teach people the truth concerning God's Word in Genesis and the stand for authority of God's Word and Christian morality. She has accomplished this in an amazing way.
The first time I read the manuscript for Julie's first book (Deadly Disclosures), I couldn't put it down. I never thought I would enjoy a fiction book as much as I did this one. And I just love the way she has incorporated AiG's message so that readers are challenged concerning God's Word and the gospel.
Julie then wrote a sequel entitled The Shadowed Mind, and she did it again! It is another nail-biting mystery with an incredibly powerful message about God's authoritative Word (and the controversial issue of euthanasia, amongst other challenges).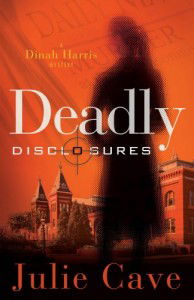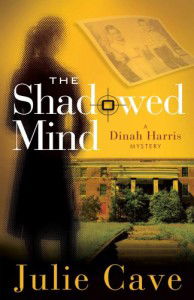 You can find out more about these publications at the following web resources:
You can also view these videos about her books.
The Shadowed Mind—Quotes from Reviewers
The author doesn't just give us an interesting murder mystery, but she also taught me about a subject that I knew virtually nothing about!
Although I'm not much of a Mystery person, I though this book was an amazing picture of God's love and grace. It shows us how no matter who we were in the past, God is able to transform us with His love into who he wants us to be. Highly recommend this book!
It was a refreshing reminder of how valuable all life is to our Creator.
A gripping mystery, a thrilling ride and a topical eye-opener, The Shadowed Mind ticks all the right boxes!
The author also did a masterful job of proving irrefutably the link between the lack of belief in creationism to evolution and ultimately to eugenics. As a Christian, the references to God, His Word, Jesus Christ, creation, forgiveness and salvation were refreshing and realistic.
Available on Special
Both these books are currently
available at a special price
!
Coming Soon
Julie's third book in the series is coming soon.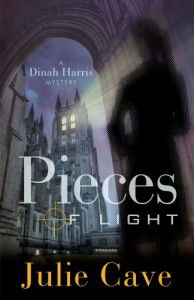 I encourage you to read the first two in preparation for the coming release of Pieces of Light.
Thanks for stopping by and thanks for praying,
Ken