My family is mourning the loss of a family friend and AiG supporter Alice Alexander who passed away late last month. It was six years ago that her husband Harold "Alex" Alexander died, and I wrote about that too. My connection with Alice and Alex goes back about 20 years, and it includes my visits to Alaska and Australia.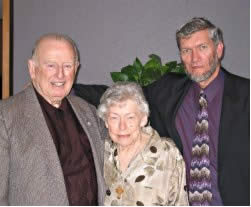 Decades ago the couple had moved to Alaska in order for Alex to help build an enormous project: the famed 800-mile-long Trans Alaska Pipeline. Alex served as a superintendent of pipeline operations after a long and distinguished military career (starting with the U.S. Navy in World War II; he rose to the rank of lieutenant colonel). Alice met Alex right after the war while he was attending Georgia Tech.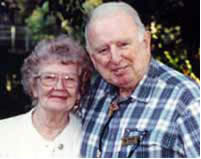 For AiG, the couple is best known for being the co-chairpersons for two major Answers in Genesis conferences they organized in Anchorage, Alaska. On a more personal level, I got to know them on a tour I led of Australia many years ago. My mother Norma also got to spend some time with them, and they kept in touch over the years.
In two recent emails, their daughter Aneida wrote to us with the following:
Soon after Dad died it became obvious how much the two of them depended on each other as the effects of her various small strokes became more apparent. She managed to maintain a sort of independence until the last two years of her life. She was 88 when she passed away.

Two of my brothers, Harold and Lon, were at the hospital with her the evening she died.  One by one each of us called her to say goodbye, including my brother, Chris. Harold and Lon held the phone near her ear and related to each of us her reactions. Lon had recorded the sound of her last grandchild (his four-week-old son) crying. When he played it, her face lit up so all the grandchildren spoke to her. Her favorite hymn was "It Is Well with My Soul," which was sung at Dad's funeral.

I'll  always remember her Bible open on the dining room table.  It was stuffed with bits of paper with notes, her Sunday school quarterly, and articles that interested her. It was always ready for her morning Bible study.

My brother Harold Jr. wrote "a great Lady has passed peacefully on to be with her Savior, Jesus."

She will be buried in the same grave as Dad at Ft. Richardson National Cemetery; we have to wait for the ground to thaw. The family will gather on Mother's earth birthday, June 4 (1922), for a memorial service and burial.

– Aneida
Thank you, Aneida, and our sincere condolences on your loss.
Alice passed away in Louisiana, leaving ten grandchildren (ages four weeks to forty years!), six great-grandchildren (and another one on the way), and a tremendous godly legacy.
It has been such a blessing to meet and get to know special people like Alex and Alice because of the ministry of AiG. We will see them again one day!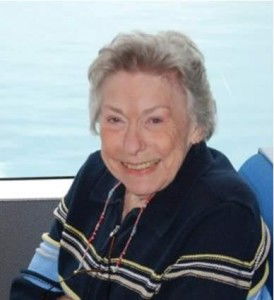 Thanks for stopping by and thanks for praying,
Ken