Dr. Matt Olson, president of Northland International University in Wisconsin—a college where I spoke a few months ago (a school that stands up for inerrancy beginning with a literal Genesis)—visited the Creation Museum this past week, along with some friends. (See my previous blog posts about NIU). It was good getting caught up with Dr. Olson.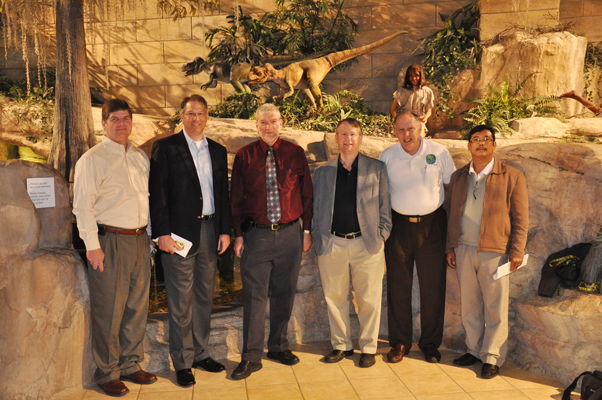 In the photo, left to right, are the members of his party: Mike Miller from Greenville, South Carolina; Dr. Matt Olson, president of Northland; me; Dan Wooster, a long-time ministry supporter and close personal friend; Jim Starr of Vision2020 Asia; and the Rev. Athem Khiang Chothe of India.
To find out about Jim Starr's missionary outreach in Asia, go to www.vision2020asia.org.
For Brother Khiang's ministry in India, see his mission agency's website.
Meanwhile, find out more about Northland International University—which we highly recommend young people consider attending—at http://ni.edu/
Student From Harvard Visits
Here is a comment from a Harvard student who visited the museum recently for a school project:
Thank you for the kindness shown to me today. The interview [with Dr. Terry Mortenson] was very informative and helpful. The museum is beautiful and of exceptional quality. I learned a great deal. On a more personal level, let me say that I thought the Creation Museum's "Walk Through History" did an exceptionally good job of telling the biblical story.
Thanks for stopping by and thanks for
praying
, Ken