Answers in Genesis's The New Answers Book 1 and The New Answers Book 2 have become the biggest-selling creation apologetics books in the world. The original Answers Book came out of my experience in Australia, finding as I spoke in churches that people tended to ask the same basic questions over and over again. As a result I developed a magazine-style book with answers to many of these questions. And over time, this "evolved" into a book that eventually became the The New Answers Book 1.
This publication was so popular we added another set of most-asked questions with answers on science, creation, evolution, Genesis, and the authority of the Bible to become The New Answers Book 2.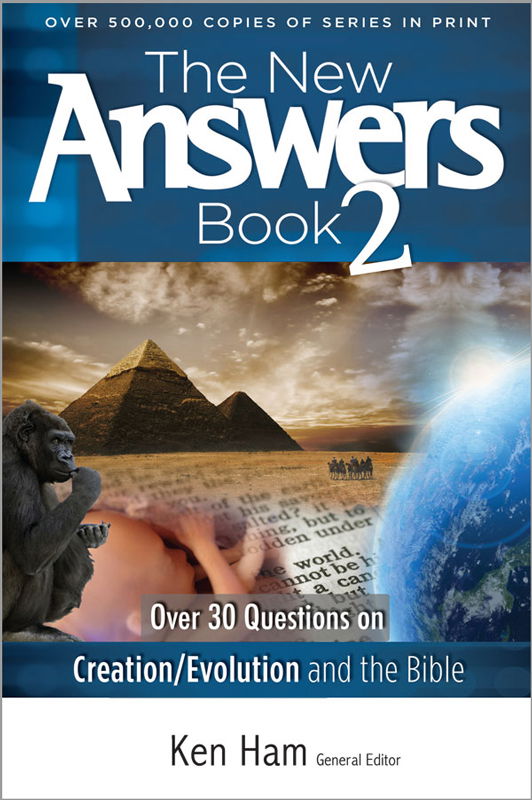 Because of the popularity of these two publications, we also produced a set of four Answers Books for Kids.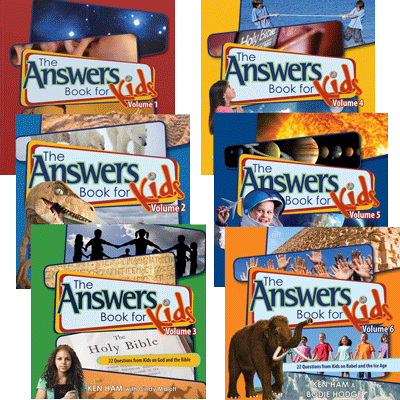 And then we began producing The New Answers DVDs—two are available right now—videos in which various Answers in Genesis speakers give short answers to many of the most-asked questions on creation, evolution, Genesis, and the authority of Scripture.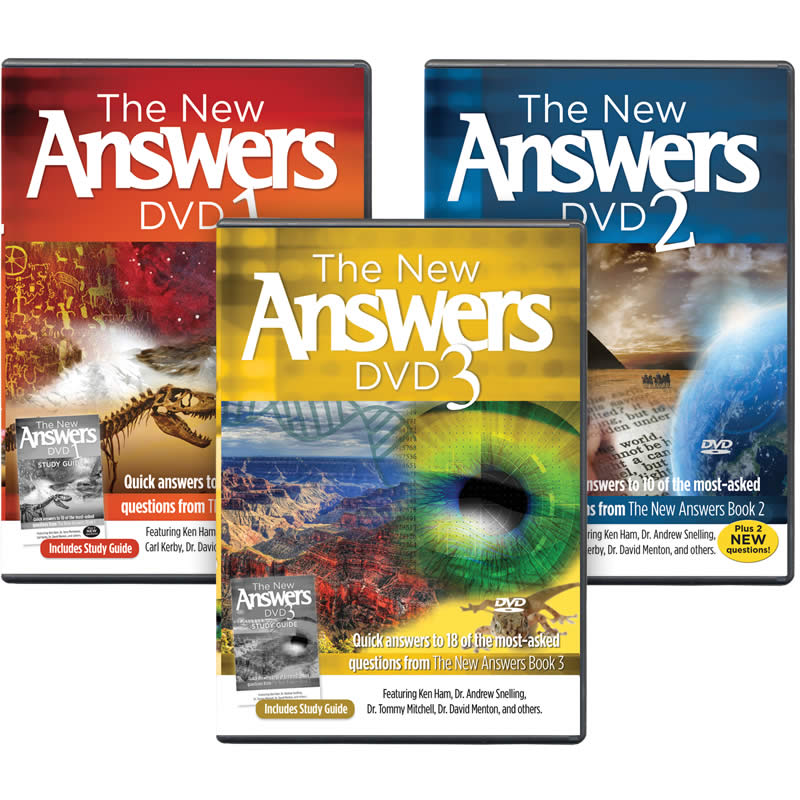 Now we have released The New Answers Book 3. This was delivered to our warehouse this week, and we believe it will also prove to be extremely popular.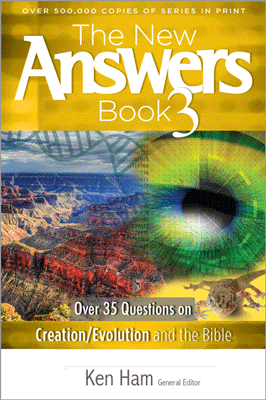 Here is the book's table of contents to show you that, as a ministry, we don't just answer questions about creation, evolution, and Genesis, but also about answering general questions concerning the authority of Scripture. Answers in Genesis is not just a creation ministry, per se, but a biblical authority ministry.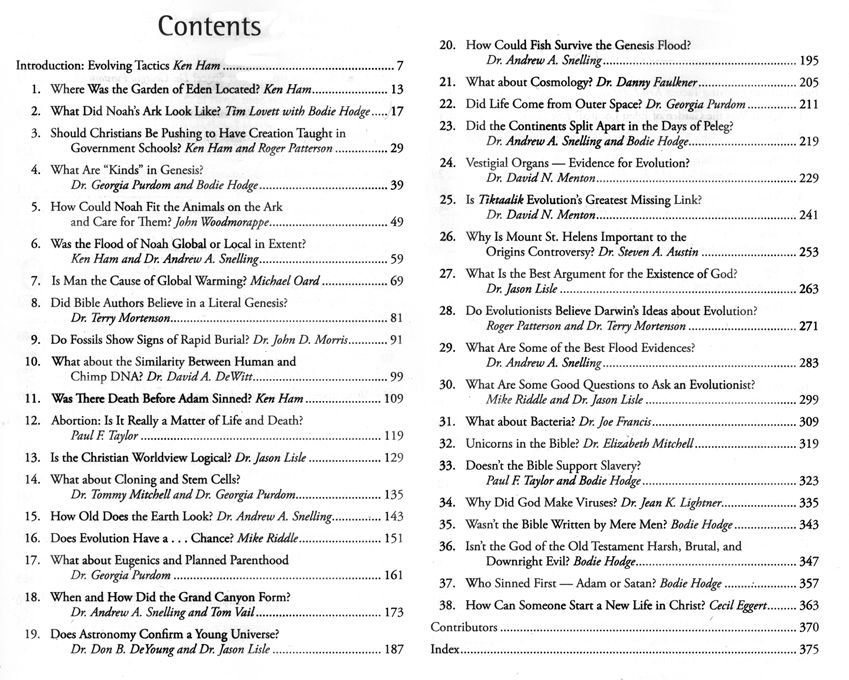 You can find out more about each of the above publications from the Answers in Genesis online bookstore.
To purchase a copy of The New Answers Book 3, go here.
On the Fox News Channel Today
This week we have mentioned on my blog that our TV spots for our "IAmNotAshamed.org" campaign have been running on the Fox News Channel, including on the popular Glenn Beck program.
Here is the schedule (we posted it yesterday as well) for our TV spots that will run today (Friday), as supplied to us by our ad agency – note that we don't know exactly what time each TV spot will air, but the hour is given.
Date: 03/05/2010 Agency: Joseph David Advertising Advertiser / Product: Answers In Genesis / Creation Museum
(NOTE: TIMES ARE EASTERN)
Two Times on "FOX AND FRIENDS"—7:00:00 AM–8:00:00 AM
"AMERICA'S NEWSROOM"—10:00:00 AM–11:00:00 AM
"HAPPENING NOW"—12:00:00 PM–1:00:00 PM
"YOUR WORLD—with Neil Cavuto"—4:00:00 PM–5:00:00 PM
If you can't watch during these hours, you can view the TV spot on YouTube:
http://www.youtube.com/watch?v=q0kHBw158_8
Devotion
So let him curse

(2 Samuel 16:10) And the king said, What have I to do with you, ye sons of Zeruiah? so let him curse, because the LORD has said unto him, Curse David. Who shall then say, Wherefore have you done so?

Blessed assurance is to not squelch attacks on our person, but to trust the Lord Jesus Christ who alone decides whether or not to silence our enemies.
Thanks for stopping by and thanks for
praying
, Ken