The Creation Museum received four awards—including Best of Show honors—at the Kentucky Tourism Council's 2009 Traverse Awards for Excellence in Tourism Marketing held in Louisville, Kentucky, earlier this week.
The museum took Best of Show honors out of over 200 entries for our billboard campaign designed by Joseph David Advertising. Television ads featuring our planetarium and Noah's Ark exhibits were awarded first place, and the Souvenir Guide received first place in the Visitor's Guide category.
The awards presentation was held October 27 during an evening gala at the Galt House Hotel in Louisville as part of the Kentucky Tourism Industry Annual Conference. Traverse Awards are presented annually for the best work in advertising and marketing among Kentucky tourism businesses and marketing organizations. This year, a panel of out-of-state experts in tourism marketing judged 210 entries from across the state. Each entry is judged on creativity and how well it relates to its audience.
The Kentucky Tourism Council is a Frankfort-based state association that represents every segment of Kentucky's tourism industry. The almost-600-member organization offers continuing education programs, provides legislative advocacy for Kentucky's travel industry, and works in governmental relations. Here are two photos taken at the awards evening:
AiG's Vince Garmon and Jason Goff (on the left), with Tom Caradonio, president of the Northern Kentucky Convention and Visitors Bureau, on the right.
Vince and Jason with Kay Berggren, president/CEO of the Kentucky Tourism Council
The winning billboards are here: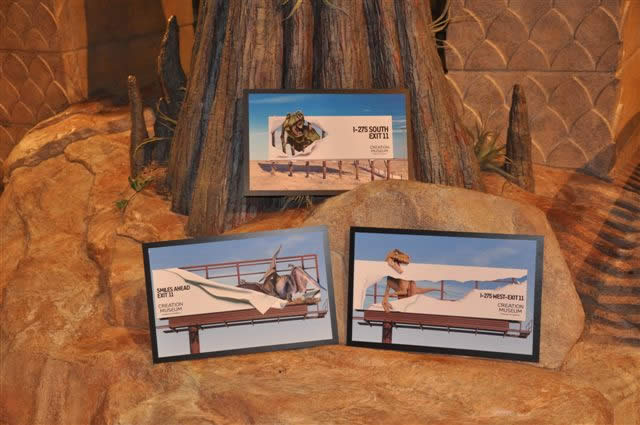 Congratulations to all those involved and especially to our marketing consultants Joseph David Advertising.
Yesterday, the AiG staff gathered in the Special Effects Theatre for our annual staff photograph. Here is one of the photos taken of the staff: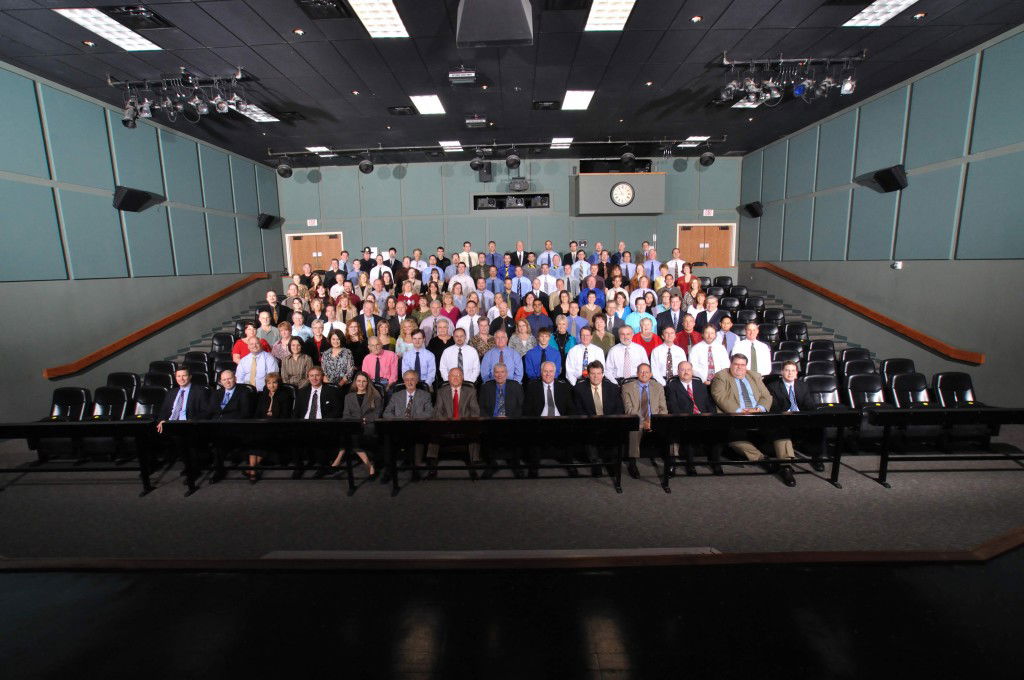 Devotion
O that there were

(Deuteronomy 5:28–29) The LORD said unto me, I have heard the voice of the words of this people, which they have spoken unto thee: they have well said all that they have spoken. O that there were such an heart in them, that they would fear me, and keep all my commandments always, that it might be well with them, and with their children for ever!

We know that it is easy to speak words of promised loyalty to the Lord Jesus Christ, but the challenge is to have a heart that lines up with our words.
Thanks for stopping by and thanks for
praying
, Ken