It is amazing to have seen a number of news items and editorials over the past two years written to criticize the Creation Museum—but many of the writers (even those living in our tri-state region) have not even bothered to visit the Creation Museum. One such item appeared in the Mansfield (Ohio) News Journal. A long-time Answers in Genesis supporter responded with a letter to the editor (which was published on Sunday) stating:
I find it curious that an editor at the News Journal can write so knowledgeably (July 26 editorial) about a Creation Museum that he hasn't bothered to visit (it's just south of Cincinnati) and at the same time mock what he hasn't seen.

After reading his column that uses the initials "BS" to describe the beliefs of many Christians (how's that for professional journalism?), declares that the scientists at the Creation Museum aren't really scientists (several of its staff members have doctorate degrees, including one with a Ph.D. in biology from an Ivy League school), and urges museum visitors to "heckle" its exhibits, I wonder what journalistic standards are in place at my hometown paper?

Furthermore, I wonder why the News Journal would tolerate the journalistic laziness of one of its editors who won't make the three-hour drive to visit a museum that he is reviewing? By the way, credentialed media representatives are typically given the courtesy of touring virtually any museum in the country at no charge by calling ahead, and that is the case with the Creation Museum (as I have been told). What happened to writing commentaries based on primary source research? That's Journalism 101.

As a former resident of Mansfield who has toured the Creation Museum several times now, I encourage readers of the News Journal to consider visiting this high-tech center and see for themselves what the museum is all about, and not rely on the opinions of a commentator who has never bothered to visit. See www.CreationMuseum.org for details.

Cindy Moran, Crittenden, Ky.
The letter can be seen at: Museum review showed lack of journalism skills
A similar mocking editorial appeared in an Ashland, Kentucky, newspaper a few weeks ago—and this writer also never bothered to make the drive (two-and-a-half hours by interstate) to visit. No "primary source" reporting there either!
New Arrivals
Here are photographs of our new arrivals (alpacas) at the Creation Museum Petting Zoo. (The brown one's name is Yankee and the gray one is Graystorm. The white one is the huarizo we already had; his name is Rico):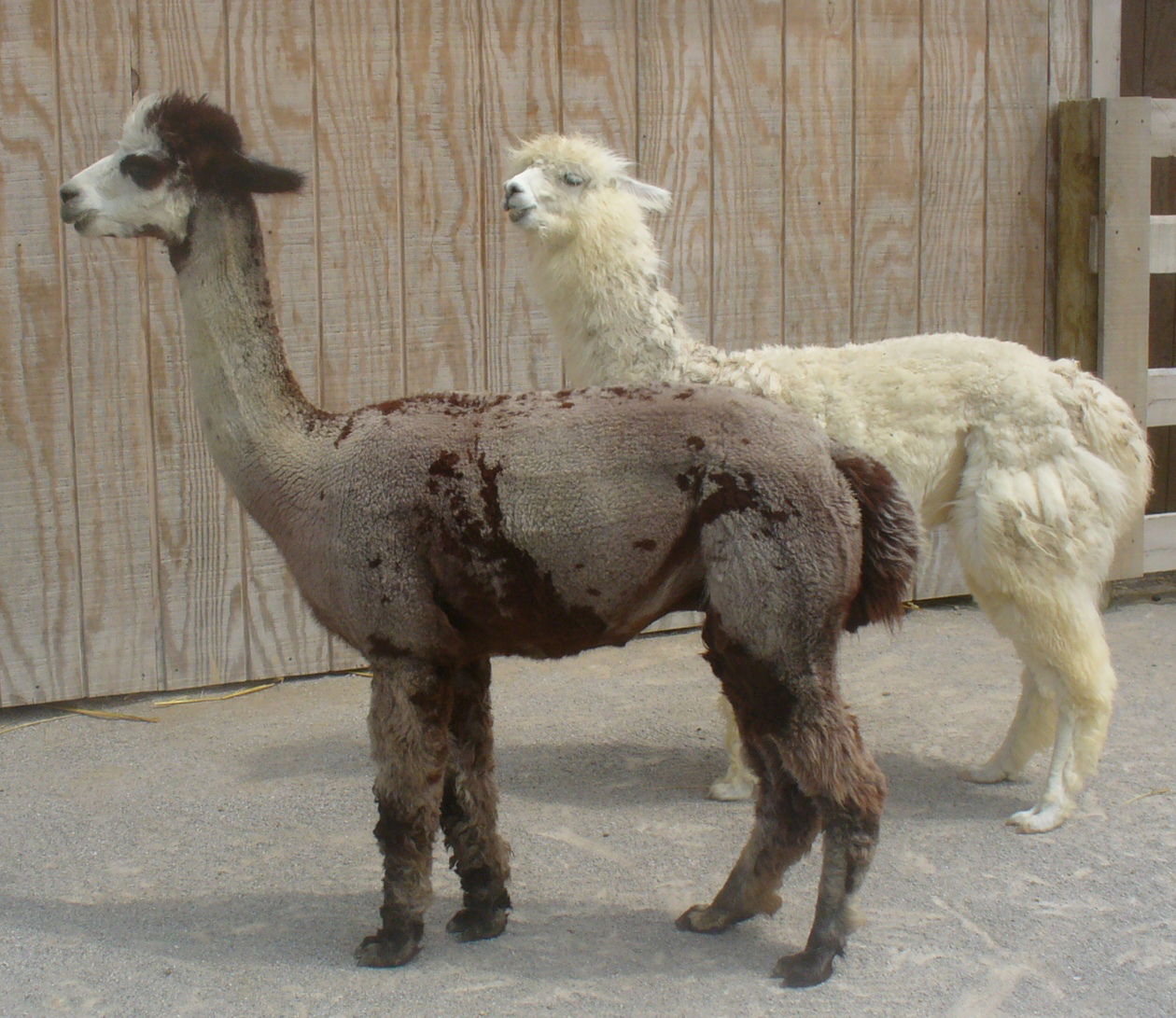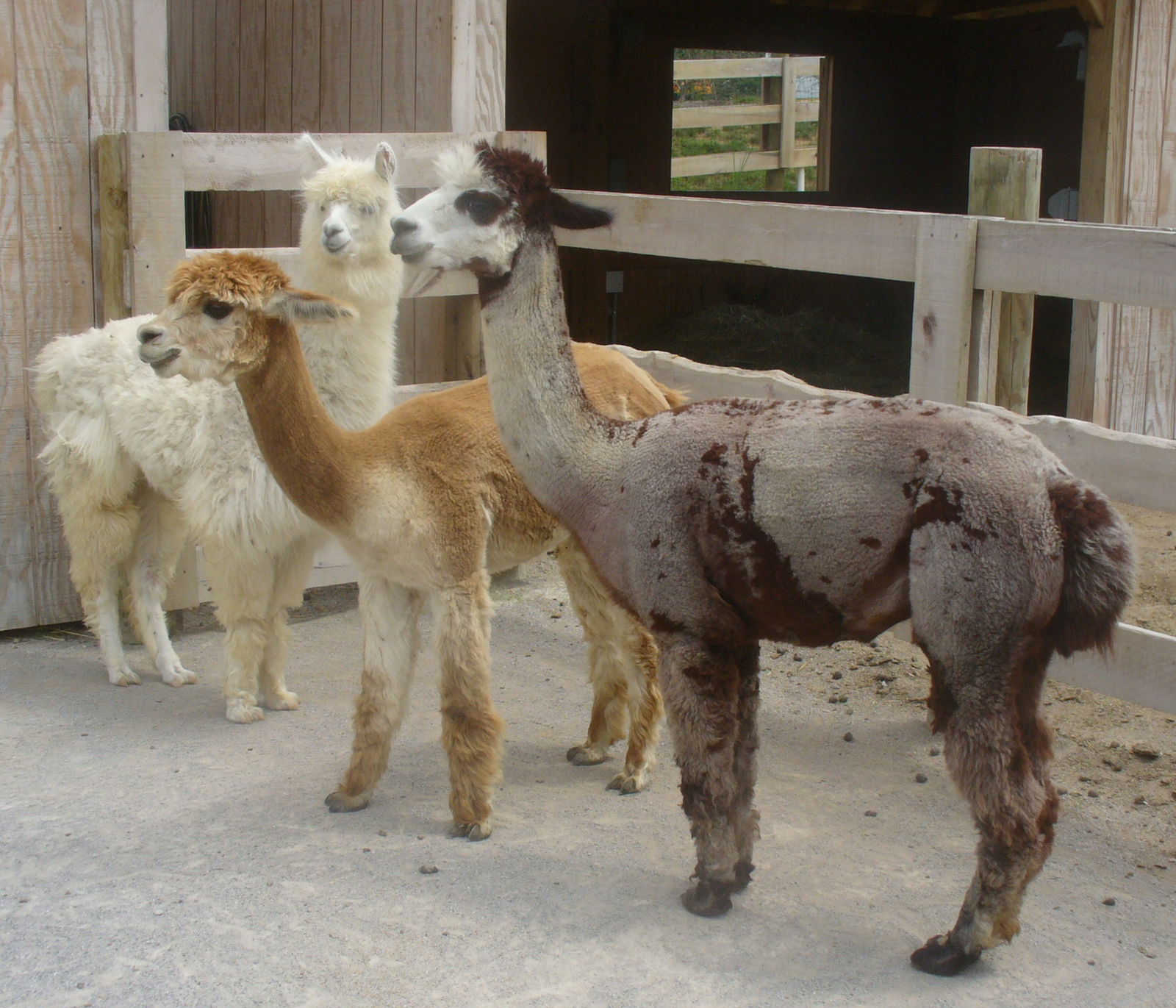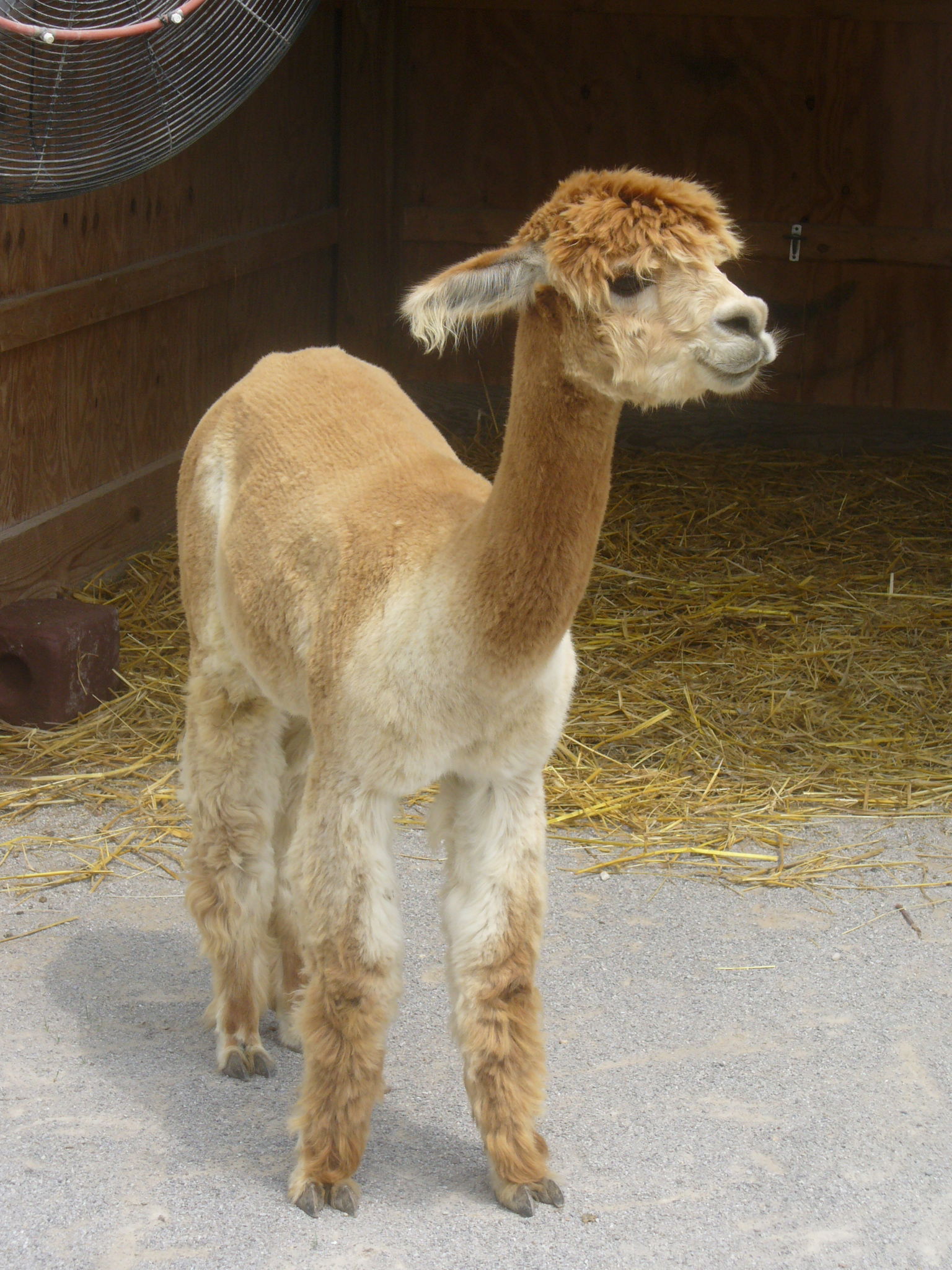 Devotion
"Distress remedy—pray and help others to be saved"
(Psalm 4:1–4) Hear me when I call, O God of my righteousness: you have enlarged me when I was in distress; have mercy upon me, and hear my prayer. O you sons of men, how long will you turn my glory into shame? How long will you love vanity, and seek after leasing? Selah. But know that the LORD has set apart him that is godly for himself: the

Lord

will hear when I call unto him. Stand in awe, and sin not.
We know that we do not have a night of distress so dark that it cannot be illuminated by the Lord Jesus Christ as we pray and help others to be saved.
Thanks for stopping by and thanks for praying,
Ken