In referencing the Answers for Darwin conference at Thomas Road Baptist Church recently in Virginia, the pastor, Jonathan Falwell, provided a commentary for WorldNetDaily that stated:
Ken Ham, founder and president of Answers in Genesis, says that because America has relinquished its moral heritage in favor of largely secular pursuits, our fellow Americans have no real understanding of the Bible or Jesus Christ.
Along with Liberty University's Dr. David DeWitt and others, Ham just completed an inspiring three-day "Answers for Darwin" seminar at Thomas Road Baptist Church. He stated during the conference, "Your starting point determines your worldview." It is therefore not surprising that America, with autonomous man replacing God as the cultural centerpiece, exists within a culture that endorses abortion, sexual permissiveness and moral relativism.
The key to haltering our moral freefall, says Ham, is to return to the foundations of the Bible … In a pertinent discourse on evangelism during the conference, Ham noted that present American culture is similar to the pagan Greek culture of Acts chapter 17. In this passage, the Apostle Paul skillfully presents the Gospel of Jesus Christ on Mars Hill to Epicurean and Stoic philosophers who have little biblical understanding…I urge my friends to visit the Answers in Genesis website frequently, or even schedule an appointment at the Creation Museum near Cincinnati. To be effective apologists for Christ we must: 1) understand our culture; 2) be skilled defenders of the Gospel; and 3) like Paul, be willing to speak up for Christ even when we feel intimidated or nervous. This is how we can begin to win back our culture.
I encourage you to read the entire commentary at:
www.worldnetdaily.com/?pageId=89520
OPERATION SPACE TAKES OFF IN FLORIDA
While Dr. David Crandall and I spoke at the AiG conference at Faith Baptist Church in Winter Haven, Florida, the children had fun doing a cut-down version of the
"Operation Space" VBS program
we have produced—and loved it. Here is a photograph of a suit made specially for this program: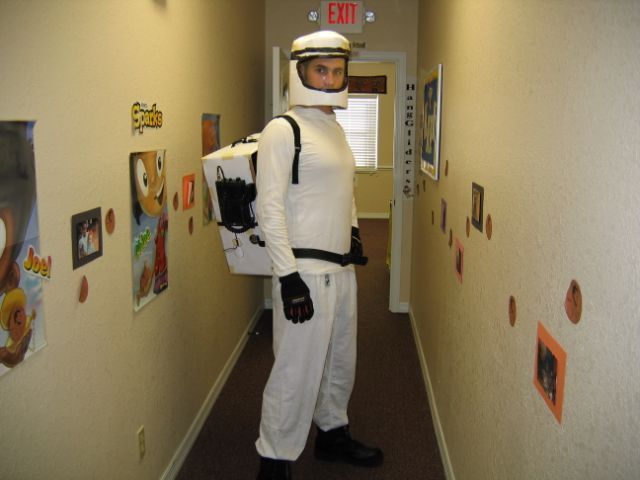 I have also included two other photographs taken at the conference:

1. Some of the audience in the auditorium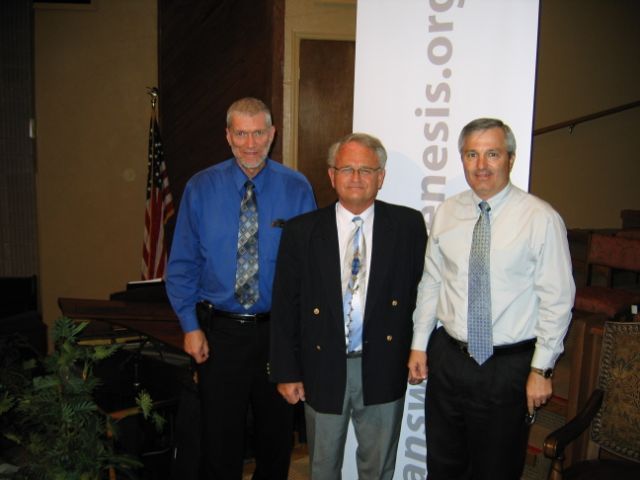 2. Myself, Dr. Crandall , and the senior pastor of the church, Nathan Osborne
Again, we found a tremendous hunger for the resources. In fact, due to a shipping error, leftover resources from California were accidentally shipped along with our AV equipment to Florida—instead of back to our AiG offices. However, as we ran out of certain resources (such as our library packs), we were able to raid this shipment so people didn't miss out!
Thanks for stopping by and thanks for praying
Ken