We have a new resident with us from Australia—in our Petting Zoo! He does have a mate coming—but what a thrill to have this unique animal here right across the lake from the Creation Museum. This exhibit was sponsored by members of our family from Australia and here in the USA: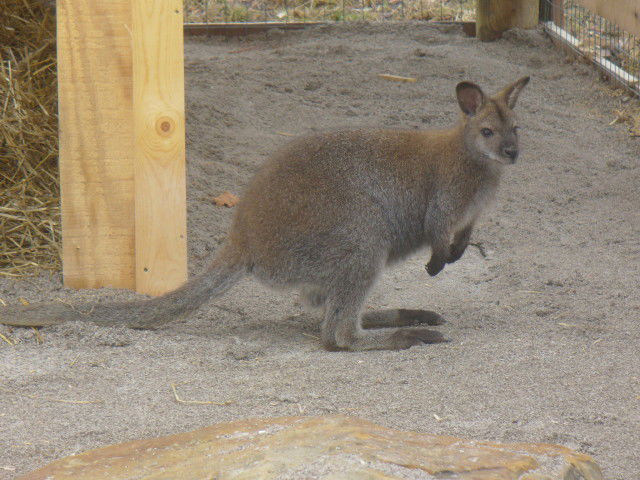 (Image by Amanda Ketron)
Can You Name This Down Under Resident?
Can you name what kind of critter this is?
What kind (i.e., biblical kind) does he belong to?
What is the common name given to this animal?
Let's see how many of you can get these two questions right—email me
here
.
Pro-life Leader Visits AiG
Creation Museum member Doug Cullen–head of the pro-life ministry called Choose Life Ministries—spoke to the staff Thursday morning during our regular devotional time and also gave a lecture to some of the staff during the lunch hour. Here is a photo of Doug speaking to the staff (he was accompanied by his wife, Joli).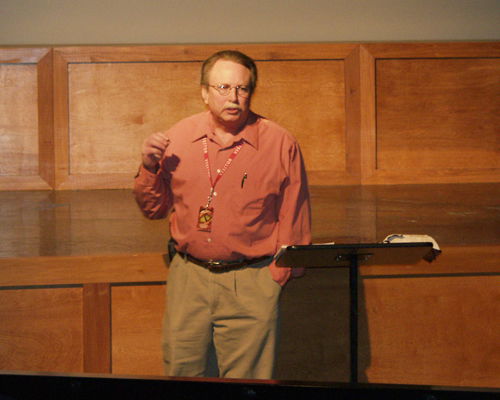 Find out more at the Choose Life Ministries website. He is such a booster of the Answers in Genesis ministry that he mentions us in his talks (sometimes catching some flak for taking a stand on Genesis, including in churches) and will be distributing our promotional materials. Thank you, Doug and Joli, and it was good to meet you.
Saturday Marriage
Last Saturday, staff members Dan and Debbie Richardson saw their first child get married. Here they are with new son-in-law, Jason, and their daughter, Breanna, right after the wedding. Dan helps set up many of our events, and Debbie works in Noah's Café at the museum. Congratulations!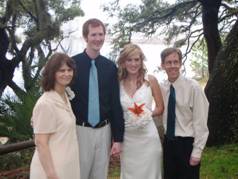 Devotion
One response

(John 9:35–38) Jesus heard that they had cast him out; and when he had found him, he said unto him, Do you believe on the Son of God? He answered and said, Who is he, Lord, that I might believe on him? And Jesus said unto him, You have both seen him, and it is he that talks with you. And he said, Lord, I believe. And he worshipped him.

There is only one appropriate response after discovering that the Lord Jesus Christ is God, and it is to worship Him.
Thanks for stopping by and thanks for
praying
,
Ken