It was thrilling to receive exciting feedback from India since our recent visit and our speaking outreaches (and videotapings). There is no doubt the AiG message is for the whole world:
The general feedback I got from the participants is excellent. The subject is of great interest to many. There is a definite desire in many to know more and more. Our organisers and myself honestly never expected such response. We were amazed at the turn out of invitees during such downpour of rain with floods on roads and many colonies. Even transport was a serious problem those days. In fact, the Chief minister of the State cancelled several public programs that day. Some leaders gave me a wake-up call second day morning to check whether the programme would exist at all because of down pour all the night. God gave us confidence—God controlled everything.

Your speaking was par excellent with depth & clarity—inspiring to all sections. We have to make future plans how AIG would like to go about in India. The ministry has so much potential. Kindly inform me if you require any assistance. May God bless you & the family of AiG in a special way and lead you more global.
Home from "The Cove"
Mally and I are home today after my speaking at "The Cove"—a ministry of the Billy Graham association in North Carolina. One pastor at the conference told me that the AiG ministry had totally "invigorated" him. He said it has made such a difference in his own life and the life of his church.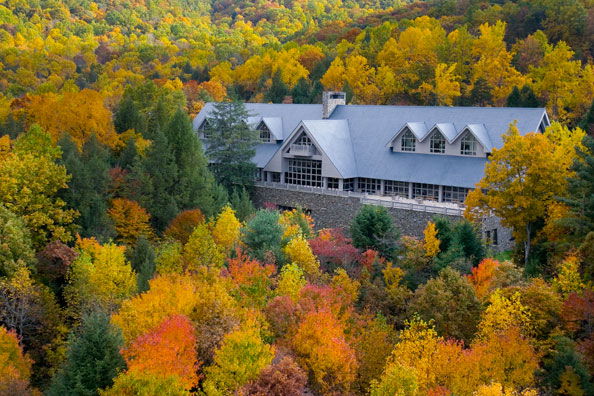 Thanks for stopping by and thanks for praying.
Ken