Our Creation Museum is becoming well known not only for its high-tech exhibits, superb videos, and excellent speakers, but also for its beautiful botanical gardens right across the lake from the museum.
Ron Wilson is a local Natorp's-affiliated gardener with a radio program on WKRC-AM on the weekend—and he has regular features on WKRC-TV (Cincinnati) during some of their news broadcasts. His Saturday radio program is also on XM satellite radio. In his recent online newsletter, he commented:
This week I visited the gardens at the Creation Museum in N.Ky. My good friend Tim Schmitt, aka Mo Hotta [I'll have to ask Tim what that means when I get back to the office later today!], horticulturist extraordinaire and Director of the Grounds, took me on a tour of the gardens (which surround a gorgeous lake), and it is simply wonderful! Even if you don't visit the museum (which you should go see), the gardens are well worth the trip. And, the gardens will be expanding over the next few years, so it will be exciting to see the gardens grow in size and maturity. Nice job, Mo!
The Museum's Beautiful Grounds
Here are a couple of photos taken recently at the museum grounds, including one showing a long trail of cars entering the museum property and passing our botanical gardens to their right. On some Saturdays through the summer, we have been blessed with over 3,000 visitors and full parking lots. Now that school is starting and the price of gas remains high, please pray for good attendance through the fall.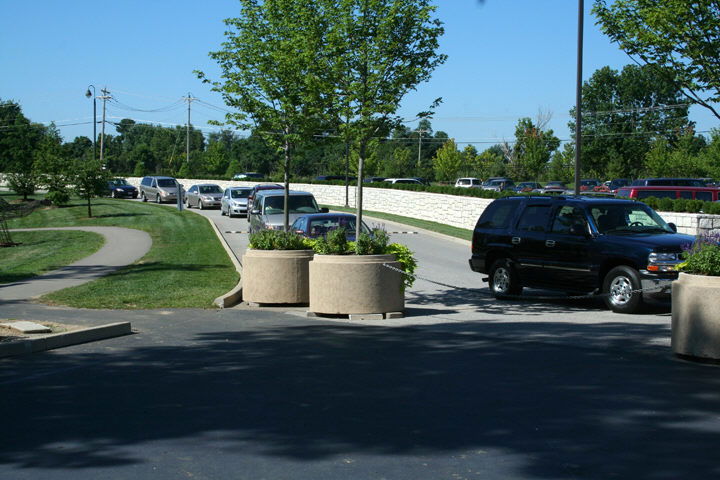 In another photo, you can see how we have added bridge lighting along our beautiful nature trail.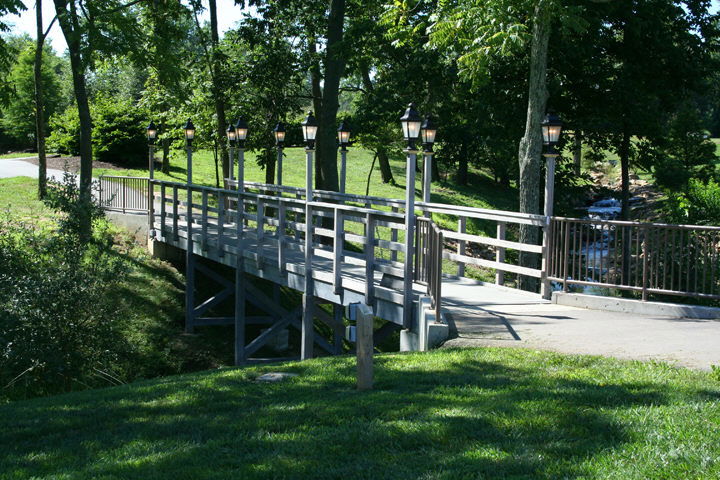 Proud of AiG
From a recent visitor to AiG/Creation Museum:
Ultimately, from our 70-something down to my 7-year-old, all had a wonderful time and remarked very favorably about the various aspects of the day. There was no weak or substandard part of the day. The presentations, planetarium, gardens, behind-the-scenes, and lunch were worth the long drive to get there! I was, once again, proud of AiG!
Church "Profoundly Impacted" by AiG VBS Program
Another comment from a ministry friend:
We used your VBS curriculum at Damascus Friends Church and were profoundly impacted. We have a medium-sized church, and we had between 155 and 162 kids each day—and we know of 23 that accepted Christ that week. Our workers, leaders, and teachers were all impacted by it! The parents couldn't believe what the kids learned and remembered! It was powerful; so many curricula are so watered down they help no one! But this took the issues head on!
We are ecstatic to hear that you are working on a curriculum for next year, and we want you to know, Satan will try and stop you—but DON'T STOP! We are praying for you all, and right now, especially the writers! It is necessary to have this type of curriculum, especially in today's culture! We thank you and praise God for your dedication and are recommending you to everyone serious about God's Kingdom!
Leaving the Tropical Storm/Hurricane Behind
We left Florida this morning as Tropical Storm Fay (almost a hurricane) hit south Florida. We had tremendous responses from the ministry in Jacksonville (in the northern part of the state) at the First Baptist Church of Jacksonville. Last night one man told me AiG was instrumental in his salvation. Many told me they were coming to the Creation Museum—some people decided to change their vacation plans to come to the Creation Museum! For many people in northern Florida, they could get to the museum in one long day of driving—about 750 miles away.
Devotion
Best friend

(Romans 5:8) But God commendeth his love toward us, in that, while we were yet sinners, Christ died for us.

The best friend is the one who knows the worst about you and loves you just the same; there is only one friend like that and Jesus is His name.
Thanks for stopping by and thanks for
praying
,
Ken